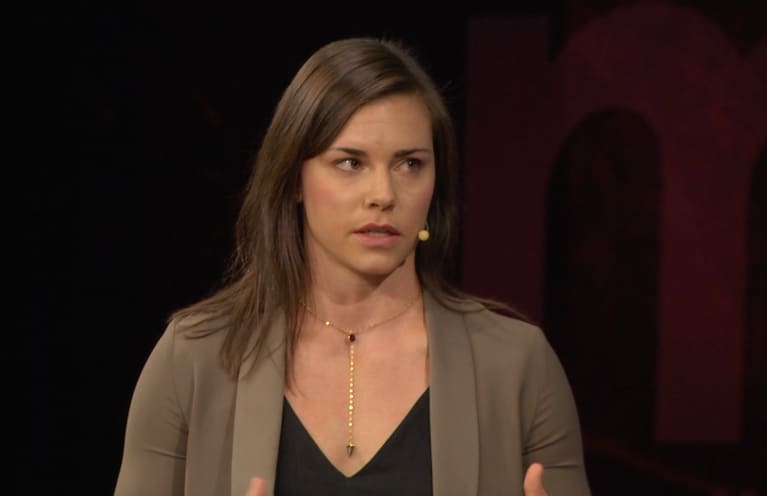 We're sharing the best moments from #revitalize2016, our premier event bringing together wellness leaders and inspiring people. Want to get even more of the action? Check out the full talks here.
Julie Foucher is a CrossFit champion and a third-year medical student. At #revitalize2016, she spent some time talking with mbg founder and CEO Jason Wachob about the sport she's devoted so much of her life to.
In this clip, she reflects on the image CrossFit has as a "dangerous" activity. She also shares what the No. 1 benefit of CrossFit is (hint: It has nothing to do with your physical body!).
Want more from Julie? Check out her full talk here!