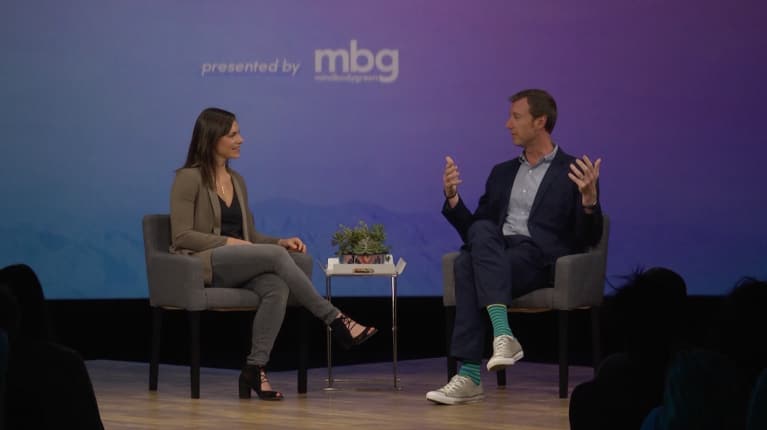 We're sharing the best moments from #revitalize2016, our premier event bringing together wellness leaders and inspiring people. Want to get even more of the action? Check out the full talks here.
Julie Foucher is a CrossFit athlete and a medical student at the Cleveland Clinic. At #revitalize2016, she sat down with mindbodygreen founder and CEO Jason Wachob and talked about how the ideologies of CrossFit and traditional medical school interact.
Julie was three years into her residency when she realized that she didn't agree with how traditional medicine approached health and the human body. Here, she shares how her CrossFit background and a message from Dr. Mark Hyman changed the way she approached her studies forever.
Check out the full talk here.