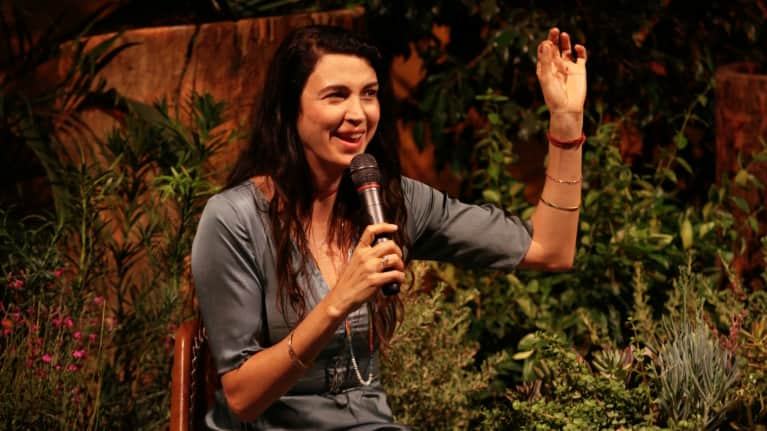 ​We're sharing the best moments from #revitalize2016, our premier event bringing together wellness leaders and inspiring people. Want to get even more of the action? Check out the full talks here.
Shiva Rose is a Los Angeles–based actress, writer, political activist, and natural beauty expert who runs a holistic healthy living blog called The Local Rose. Born and raised in Santa Monica, Shiva also has a Persian broadcasting company called Tapesh.
In conversation with mbg executive editor Olessa Pindak below, Shiva explains why the most important thing you can do is spend time in nature.
Watch Shiva Rose's full-length talk right here.