What Registered Dietitian Alanna Waldron Eats In A Day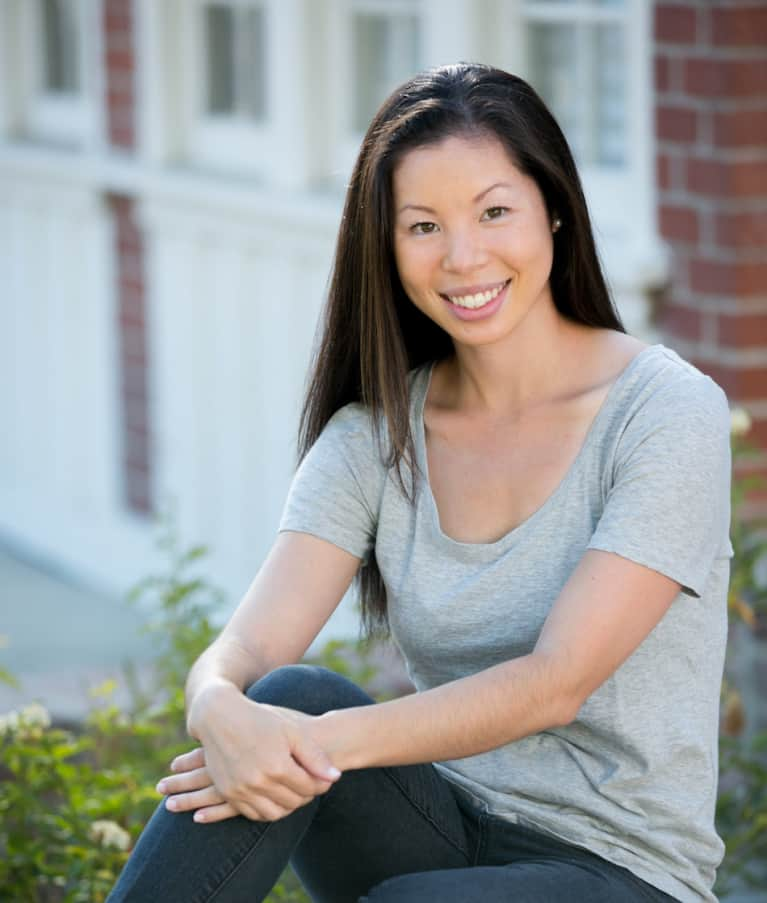 As a registered dietitian and well-being coach in a corporate health care setting in New York City, I encourage others to make self-care a priority. It's so important to feed your body with wholesome food, especially during stressful times, to help fight off negative body reactions to environmental stressors.
I'm a huge advocate for everyday balance, especially when it comes to food. I don't count calories, I mindfully give in to my cravings, and I never restrict. I am an equal lover of kale and french fries. Juggling a full-time job with eatsrealfood.com, I also like to keep things simple in the kitchen.
I have a rotating schedule every other week, starting work at either 7 a.m. or 1 p.m. I almost always have overnight oats prepared in the refrigerator for the early shift. During late-shift weeks, I eat something light, like cereal and/or banana and nut butter so I can eat a light lunch or hefty snack before heading into work. But the truth is, I eat a variety of things, so what you see here is not an everyday occurrence.
Here's a look into my day during the early shift!
5 a.m.: Wake up + Breakfast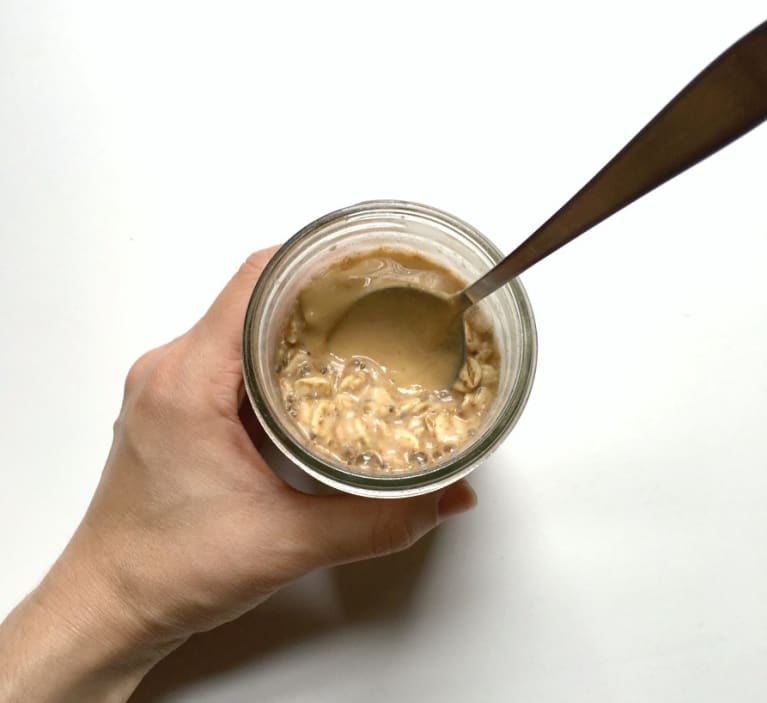 My alarm goes off and I immediately get up and wash my face. I drink a cup of water, not only because I'm always thirsty, but it also helps to hydrate and energize my body for the day.
I will either eat my overnight oats before heading out the door or bring the Mason jar with me and eat when I get into work. My overnight oats always contain rolled oats, maca, ground cinnamon, ground ginger, chia seeds, unsweetened cashew milk, and either mashed banana, pure maple syrup, or coconut sugar for sweetness.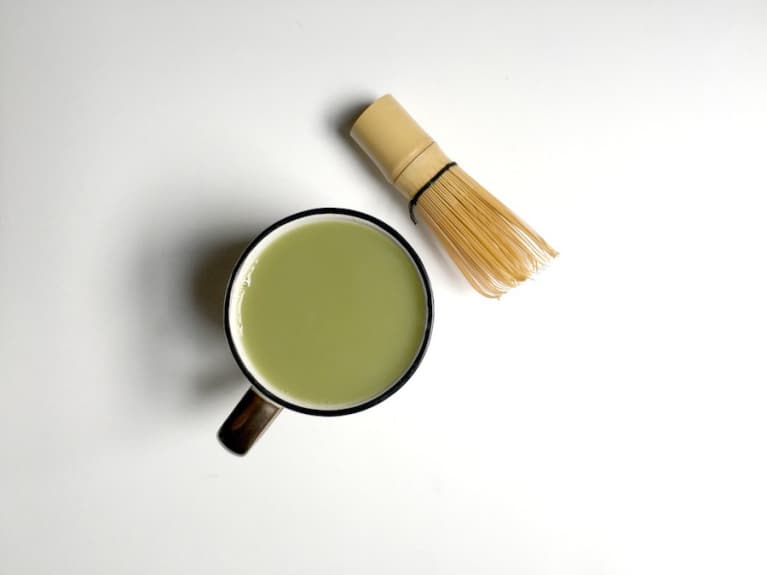 I get into my office and grab a hot cup of water for tea. I usually have green tea bags on hand, but during late-shift weeks, I make myself a matcha latte with unsweetened cashew milk/water, cinnamon, and sometimes vanilla extract. I also love to treat myself to a matcha on the weekends or when I'm out.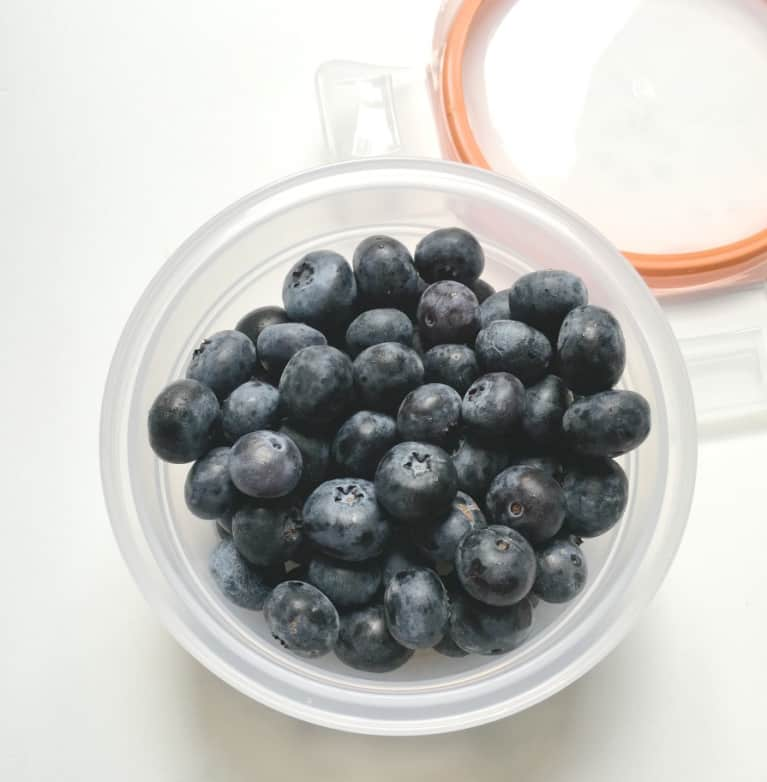 I've been eating berries like it's my job. Depending on when I ate breakfast, I'll have a late-morning snack around this time, but if I'm not hungry, I'll skip it.
11 a.m. or 12 p.m.: Lunch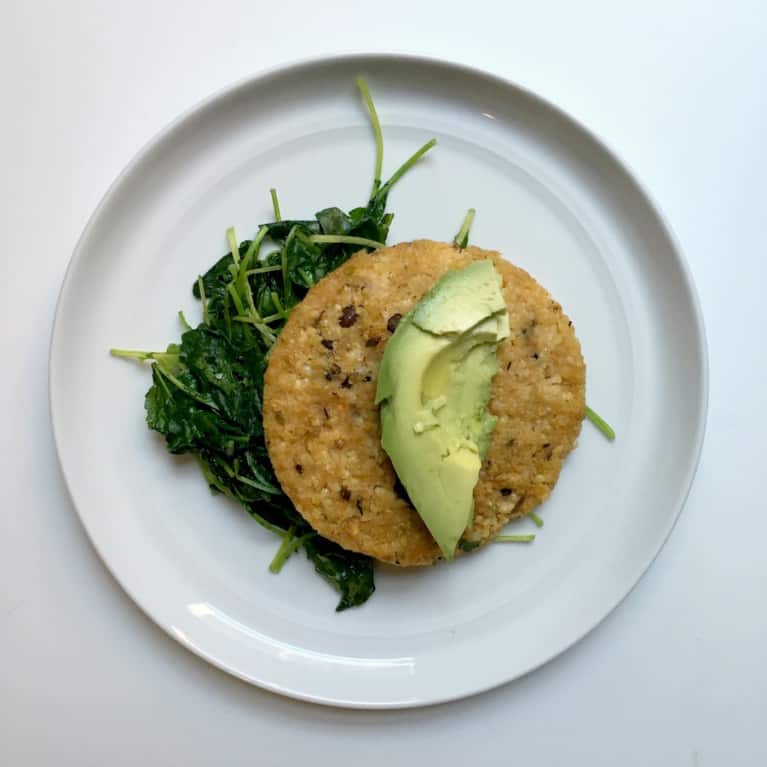 Lunch comes around early on this shift. I often pack a salad topped with lean protein such as a hard-boiled egg, chicken, lentils, or any leftover meat, seasonal veggies, avocado, and hummus.
I don't prepare much meat in my kitchen, so I enjoy ordering it when I'm out. I always have veggie burgers stocked in my freezer, so I've been topping my salads with those or adding one to sautéed greens.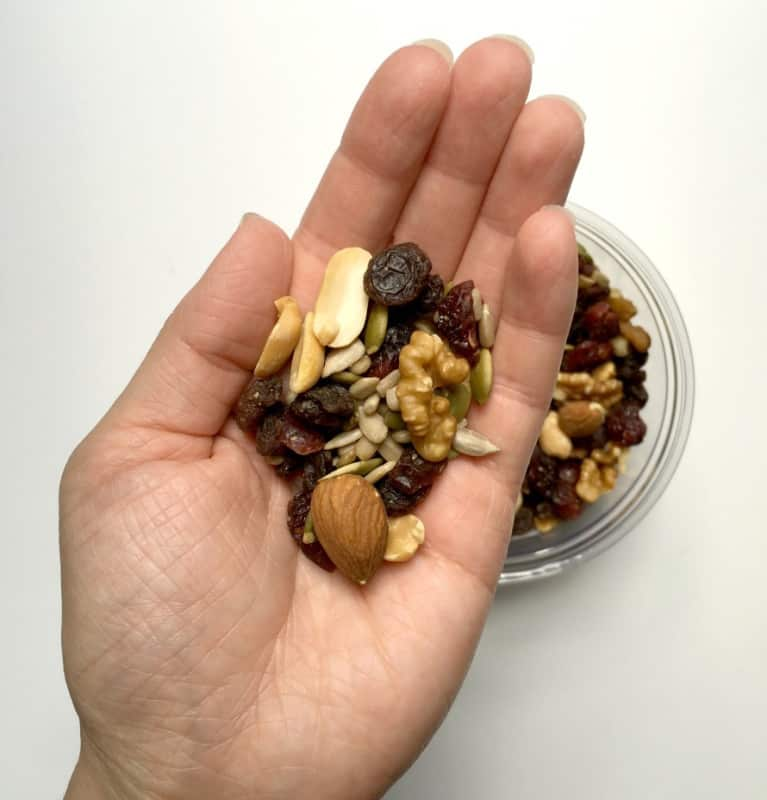 Snacktime calls for some trail mix. I like carbs and healthy fats for snacks to help keep me satisfied until dinner.
Around 4 or 4:30 I head to the gym. Nowadays, I listen to my body and will never force myself into a strenuous workout if I don't have the energy. Some days I just stick to yoga inside my studio, as it helps keep me centered and calm.
I'm blessed to live in proximity to Central Park, where I can get in a quick run or walk whenever I feel like it.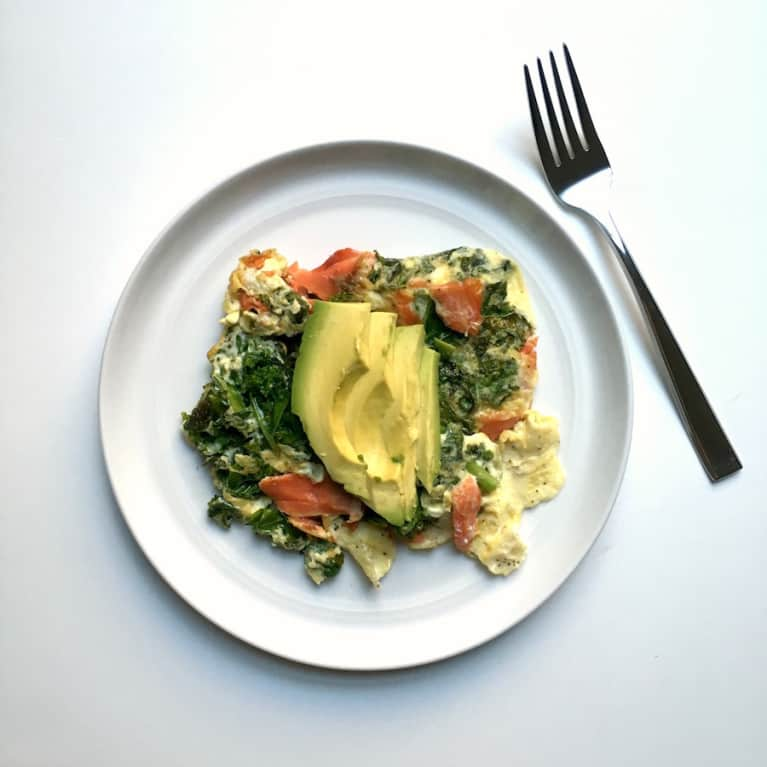 I often eat eggs for dinner because they are quick and super versatile. I made a soft scramble with smoked salmon, kale, and avocado.
There are days I don't feel like preparing anything at home, and that's OK. Dinner can range from Whole Foods hot and cold salad bar to a juicy burger.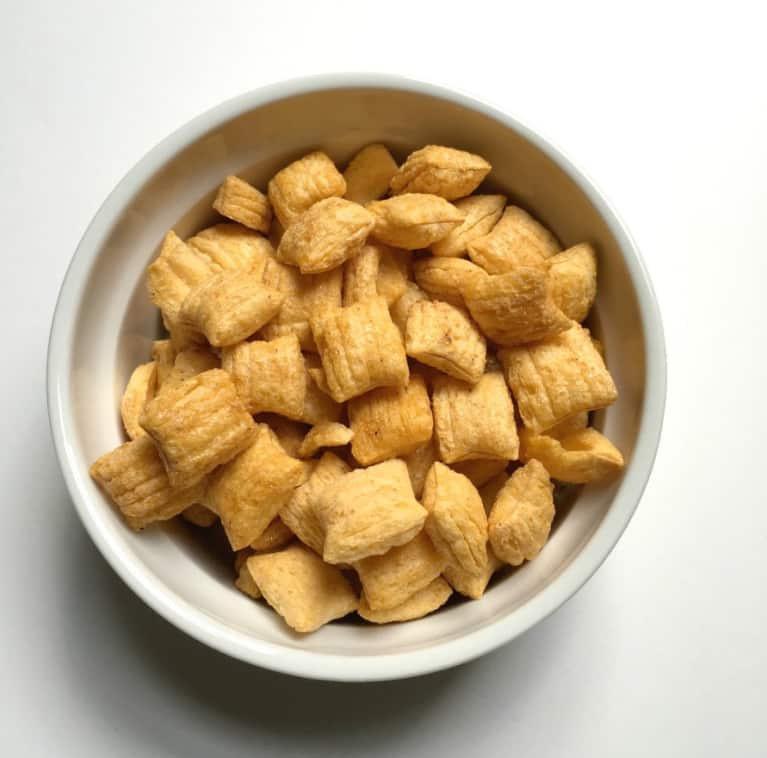 Some days I don't crave anything sweet, but on the nights that I do, there is always something in my apartment, or I'll let myself have whatever it is I'm craving. Cereal with or without milk never disappoints.