Is This New Service the ClassPass for Healers?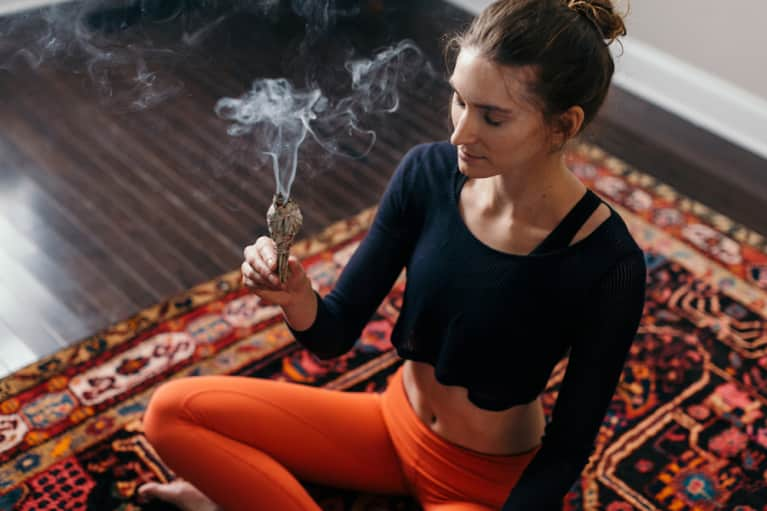 September 16, 2016 — 9:31 AM
"A New Way of Being," Swapping Sweat for Sage
Launching next week, SereneBook is a subscription-based service similar to ClassPass. But instead of boutique fitness classes that focus on breaking a sweat, it offers users one-on-one sessions with seasoned experts in holistic health and well-being. With more than 100 modalities of healing represented in its network, SereneBook will be the first digital booking platform that serves the holistic community.
The ClassPass subscription model has seen major growth and evolution over the last year and continues to show potential for even more with a $400 million valuation as of April 2016. Companies like BeautyPass by Beauty Booked and Vive have seen success in offering similar subscription-based booking services for blowouts and makeup application.
"We wanted to bring the esoteric side of wellness into the mainstream with SereneBook," said Tegan Bukowski, one of three co-founders. "Health is wellness, and wellness is holistic. It's addressing the emotional, energetic, and physical bodies in a way that Western medicine doesn't."
She takes care to emphasize that the point isn't to replace your doctor but rather to address prevention and healing in a different but complementary way. And SereneBook aims to make healing accessible —$150 gets you three full-length one-on-one sessions with healers like acupuncturists, craniosacral therapists, and reiki guides who have been vetted by the SereneBook team.
Co-founders Bukowski, Millana Snow, and Jordan Daly are wellness warriors, each in her own right. Both Daly and Bukowski teach yoga and meditation classes for sister company Serene Social. You might remember Snow as the winning model from Season 8 of Project Runway (alongside winning designer Gretchen Jones); she continues to model but has also become a reiki healer.
After hosting several successful events through Serene Social, the trio identified a need that wasn't being met. The community wanted to continue their healing journeys outside of Serene's classes and workshops, but there was no way to find the right healer without spending hours deep-diving on Yelp, and shelling out $150 a session wasn't sustainable.
Bukowski, Snow and Daly have hand-picked holistic practitioners in New York City and Los Angeles who are certified, rated, and preapproved — if you're not currently in NYC or LA, don't fret. The trio already has plans to expand to other major U.S. cities like Denver, Houston, Chicago, Miami, and San Francisco as well as abroad, starting with London.
In perhaps the most thoughtful gesture we've seen from a booking service, SereneBook asks you to set an intention each month. Sample intentions include "Womb Wellness," "Mindfulness in Injury," "Dream Manifestation," and "Healing Addiction." The intentions will help users navigate SereneBook's wide-reaching network of practitioners and healers based on individual obstacles, issues, and desires.
"Everyone knows yoga, but they don't necessarily know about craniosacral therapy," said Bukowski. "With SereneBook the 'fringe' elements of healing and wellness will be more accessible financially and digitally, so practitioners are easier to discover and engage."
While it's typical to see pricing for one-on-one sessions of $150 and up in urban areas especially, the subscription service is $150 per month. That will get you three individual, intention-based healing sessions every four weeks, making healing more affordable than ever before.
And of course, you'll be able to explore healing outside of your chosen intention with the custom wellness content SereneBook has created alongside its ambassadors, which include Carolyn Murphy, DJ Chelsea Leyland, and a handful of celeb-status practitioners like Ally Bogard, Biet Simkin, and more, whose partnerships are being revealed over the next couple of weeks. For the ever-evolving beings among us, intentions can change monthly, and you can cancel anytime without a fee, absolving any concerns about commitment.
Starting next week, the platform is open to presales; until then you can sign up early to be at the top of the waitlist.