8 Things You Need To Know Today (September 14)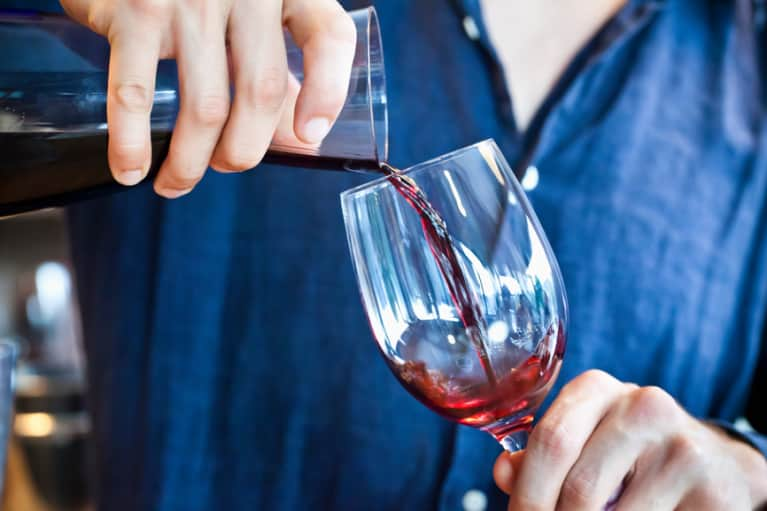 September 14, 2016 — 9:56 AM
1. Being a master sommelier has a surprising benefit.
When it comes to aging, master sommeliers have quite the advantage. According to MRI scans, all that wine-related expertise does wonders for their memory and may even decrease Alzheimer's risk. (Eater)
2. By CHLOE opens a dessert-only spot.
She can't stop; she won't stop. By CHLOE chef Chloe Coscarelli continues to expand her vegan empire as she opens her second location in NYC, a dessert-focused shop. The menu will include pecan pie and "bacon"-flavored maple cupcakes. (Grub Street)
3. Lady Gaga opened up about the motives behind her stint away from the spotlight, citing mental health as a major contributor.
With three years since Lady Gaga's last album was released, she's finally released a new single. Along with her small step back to the public eye, the singer has discussed the very personal reasons she needed a break. She cites feeling "traumatized" after her career took off and needing time to get back to normal. (The Mirror)
4. Acupuncture's benefits know no bounds.
Electroacupuncture, a more modern type of acupuncture in which an electric current is transmitted through the needles, provided relief for chronically constipated study participants. (HealthDay)
5. Women might be more likely to freeze their eggs based on relationship ambitions rather than career ones.
A study of 31 women from The United Kingdom, United States, and Norway between the ages of 32 and 44 showed that the women electing to have the procedure were more likely to cite waiting for an equal, hands-on co-parent rather than a desire to invest more in their careers. (Quartz)
6. The "5-second rule" is a lie.
As it turns out, bacteria are super fast. After testing number of different surfaces and contact times, scientists determined that bacteria contaminate food instantaneously. (Medical News Today)
7. Magic mushrooms may actually hold some medical significance.
A new study out of Johns Hopkins found that psilocybin—also known as the hallucinogen in magic mushrooms—can help smokers quit. Those involved in the study also reported that the drug, taken once every five or so weeks, had a "deep spiritual significance." (NY Mag)
8. Women have a harder time sleeping than men—and a new study may have gotten to the bottom of why that is.
According to a study conducted out of Douglas Mental Health University Institute in Montreal, women's body clocks may run faster than men's do, making staying asleep especially tough. They fall asleep and wake up when their brains and bodies are more prepared for it, which can often lead to unwanted early morning tossing and turning. (U.S. News & World Report)