4 Fun Ways To Instill A Love Of Nature In Your Kids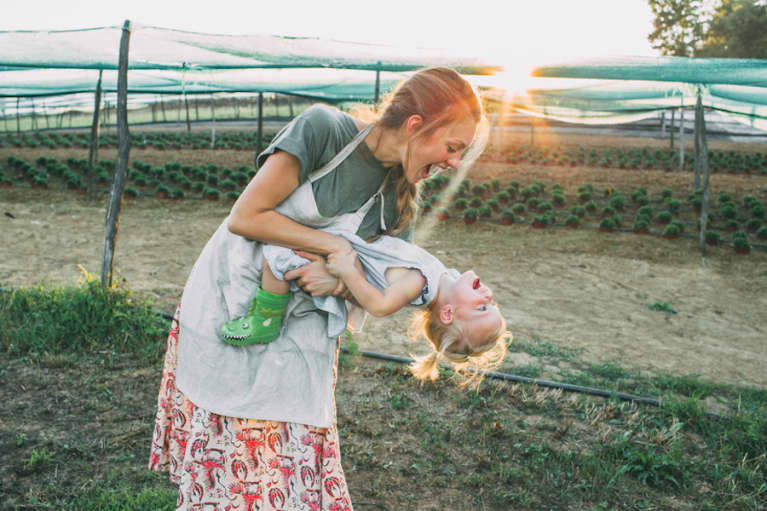 I've always considered myself relatively eco-conscious. My kids and I recycle and turn off lights and water. We pick up trash and talk about all things environmental.
But it wasn't until I met Georgie Badiel, a model and activist tackling the lack of potable drinking water in her homeland of West Africa, that I really began to explore the subject of clean water and environmental rights from the perspective of someone who has lived without them.
Suddenly, I wanted to find a way to connect this message of the importance of water to children worldwide—those who have water and those who do not—and encourage them to actively participate in change. My latest book, The Water Princess, gave me a way to do just that.
In thinking of the issue of clean water and beyond, it is imperative that we work with our kids to raise their awareness of environmental issues and inspire them to be the change. Children have an innate ability to feel and show empathy and find ways to make the world a better place. Here are a few ways to raise the eco-consciousness of your kids:
If you want kids to care about the environment, bring them outside. The more kids are immersed in the natural world, the more they will care about preserving it. The sky, trees, critters, and other flora and fauna not only engage a child's sense of wonder and curiosity but also provide an opportunity for conversation and exploration.
The tactile and visceral experiences of digging in the dirt or climbing a tree gives kids a more meaningful connection to the world around them than reading or discussion alone. You can tell someone what they should do, but if they feel, see, smell, hear, and touch what's around them, it will make more of an impact and create a greater sense of responsibility to take care of their planet.
We hear it all of the time, but recycling really does work wonders to reduce our carbon footprint and send less waste to landfill. By separating your trash into recycling bins and participating in local recycling efforts, you're reducing the amount of trash that ends up hurting animals and polluting the water.
Have your kids help set up a recycling area in your home and put them in charge of making sure everything goes in the right place. Allowing them to take ownership of the project will make them more engaged in the act of protecting their planet.
The internet is full of resources that present information on water in a visual, kid-friendly way. Sites like ryanswell.ca, water.org, and georgiebadielfoundation.org have loads of facts and videos and activities to do with your kids. It is one thing to tell your kids not to waste water, but these sites can foster a greater understanding of the need to value and conserve this precious resource.
After exploring these and other sites with your children, ask the rest of your family to come together and talk about different ways you can conserve water in your own home—perhaps even making a family chart. Maybe it's timed showers or not leaving the water running when brushing teeth. Maybe it's a fundraiser to collect money for donation. Your kids are sure to express their empathy and creativity and come up with some great ideas.
There are some incredible books out there to help kids really make connections and inspire them to care about the world around them. Sharing a book with your child provides opportunities for conversation and questions as well as ideas to apply to your own lives. You can choose fun and funny books for really little ones or more realistic books for older kids. From fiction to nonfiction, a few of my favorites include Michael Recycle, Last Child in the Woods, and A Long Walk to Water.
By taking a mindful approach to the world around you, using the senses to experience the wonder and beauty that is our earth, cultivating empathy and connection to the animals and people who share this planet, you and your kids will feel inspired and empowered to take care of the environment and raise your collective eco-consciousness to make a difference.
Related reads: