7 Things You Need To Know Today (September 13)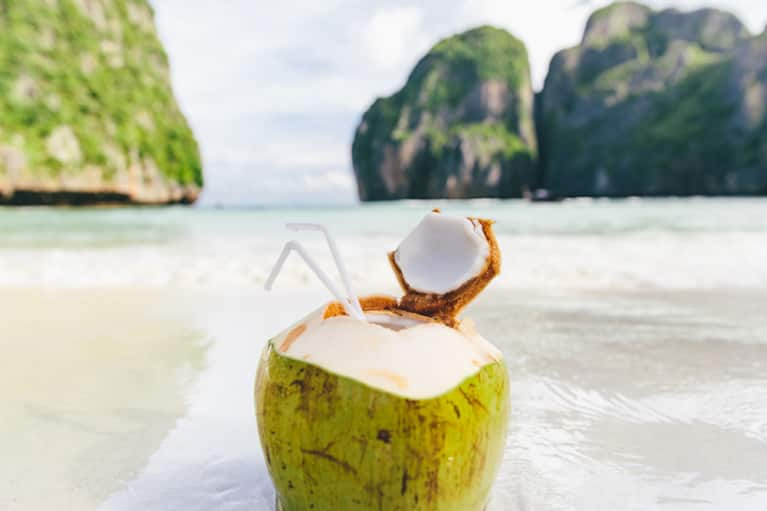 1. The Caribbean is running out of coconuts.
Bad news for the dairy-free among us: The Caribbean is facing a serious coconut shortage. Recent demand (ahem, coconut water, coconut ice cream, coconut milk lattes ...) is making it difficult for farmers in the region to produce enough, while agricultural standards begin to slip. (Bloomberg)
2. In the tech age, companies are suffering because they neglect the needs of introverts.
In the era of the (as coined by Susan Cain) Extrovert Ideal, open office plans and group work reign supreme. Meanwhile, talented introverts struggle to conform to these structures, which reduce rather than increase their productivity and creativity. Creating quiet areas for work and taking time to look at their organizations through an introvert's eyes would benefit everyone. (Business Insider)
3. The sugar industry could be the reason we feared fat for decades.
Scientists, nutritionists, and dietitians have come out in large numbers to declare that we've been unnecessarily fat-phobic for years, while sugar is what's actually taking a toll on Americans' health. It turns out the sugar industry is to blame for this misinformation, as they paid off scientists in the 1960s to shift the blame away from them. (NYT)
4 No, your daughters probably shouldn't be playing with Barbie dolls.
As you've probably suspected, giving young girls stick-thin dolls to play with likely isn't great for their body image. According to a small new study, girls between the ages of 6 and 8 who played with thin dolls were less satisfied with their bodies than girls who played with curvier dolls. (Science Of Us)
5. Want to decrease your risk of heart disease? Do yoga, meditate, and eat vegetables.
In case you needed another reason to eat kale, hit your yoga mat, or sit on your meditation cushion, new research found that doing all three of these things regularly is associated with a decrease in blood-based metabolites that are correlated with heart disease. (NDTV)
6. Who said there's no such thing as a free lunch?
From fresh coriander and green chilies to water slides, the goods and amenities that are given away for free in various countries may surprise you. (BBC)
7. German doctors are challenging vegan values.
Veganism is on the rise in Germany—much to the dismay of local doctors. The German Nutrition Society just released a statement saying that a vegan diet doesn't provide all the nutrients the body needs, most notably vitamin B12 and minerals like calcium, iron, and zinc. If you're looking to go plant-based, they recommend investing in some supplements, too. (NPR)