7 Signs You're Not As Fertile As You Think You Are
Reproductive acupuncturist & author
By Kirsten Karchmer, LAc
Reproductive acupuncturist & author
Kirsten Karchmer, LAc, is a Board Certified reproductive acupuncturist and former President of the American Board of Oriental Reproductive Medicine. She pioneered proprietary infertility assessment and treatment protocols that optimize fertility while improving patients overall health.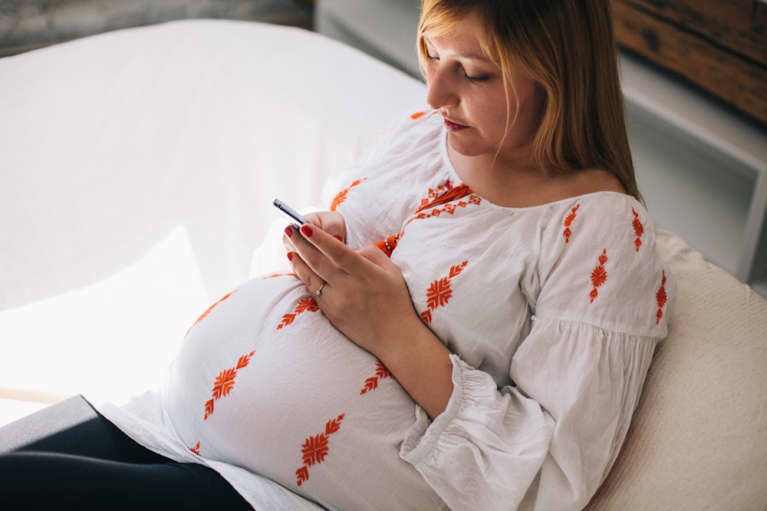 Being fertile is so much more than just being able to get pregnant.
Whether you're trying to conceive or not, understanding your fertility can give you information about your reproductive health that you have the power to influence.
Fertility isn't black and white, fertile and infertile. Instead, your fertility potential exists on a continuum that is constantly swinging in one direction or the other. That movement is largely dependent on the choices you make.
How do you know if your choices are affecting your fertility? The internet is full of misinformation, and your friends or even your mom won't always be your best guides. Believe it or not, your body and your menstrual cycle are great barometers for your reproductive health — you just need to know how to read them.
Here are a few fertility warning signs to look out for:
Being in amazing shape is generally healthy, yes, but six-pack abs may not be your fertility's best friend. A healthy amount of body fat is essential for proper hormone function. If your body mass index (BMI) is too low, your hormone function may not be optimal for reproduction. Research shows that women with a BMI less than 18.5 took longer to conceive than women with a higher BMI (19 to 24.5 BMI). While we often associate thinness with good health, but there isn't necessarily a direct correlation. Listen to your body.
2. You get less than seven to eight hours of sleep per night.
3. You enjoy more than two alcoholic drinks per day.
4. You exercise more than five times per week at high intensity.
I love to rock a boot camp as much as the next girl, but high-intensity exercise seems to work against a fertile body. While moderate exercise has been correlated with an increase in fertility, overexercising has also been linked to infertility. Lean women who exercised at high intensity five or more days a week were shown to be 2.3 times more likely to develop fertility difficulties than those who did not. Exercise should always be about becoming a healthier you, not punishing yourself — love yourself with your exercise choices.
5. You have a short or long menstrual cycle (more or less than 28 days).
Most women have no idea how important having a 28- to 32-day cycle is for their fertility. A 28-day cycle allows plenty of time for the egg to mature properly and supports a healthy window for implantation. It also means that a fertilized egg will have plenty of time to implant before your next period starts. Both shorter and longer cycles have been associated with reduced fertility, in some cases decreasing the chance of delivery by up to 50 percent.
6. You have PMS and cramping.
PMS, pain, cramping, and clotting are more than just annoying: They often correlate with more serious issues like polyps, fibroids, endometriosis, or hormonal imbalances. In addition to being a drag, infertile women report these types of symptoms in much higher numbers than their fertile counterparts.
7. You have very light bleeding.
Women are always so happy when they have a short, light period. It may mean you don't have to deal with your cycle for as long, but it is not an indicator of a healthy body. The research shows that five days of bleeding resulted in the fastest time to conception. Why is the volume of blood so important? Healthy menstrual bleeding is the reflection of a healthy uterine lining. When the uterine lining is too thin, not only are bleeding times decreased, but embryo implantation is decreased as well.
What you can do about it:
When the choices we make aren't working for our bodies, it will show up in our menstrual cycles. These changes don't just reduce our fertility but can affect our overall quality of life. The good news is that if you make healthy lifestyle choices, many of these symptoms will improve, and so will your fertility.
Some of the risk factors I identified above are easy to fix. Not getting enough sleep? Commit yourself to getting some more shut-eye! Overdoing it at the gym? Aim for moderation.
But what about those things that are harder to control, something like short periods, for instance? Remember, your menstrual cycle is a reflection of your overall health. One of the best first steps to building a healthy, fertile menstrual cycle is to focus on diet — and a plant-based, whole foods diet is the best way to go. In fact, researchers found that women who substituted plant proteins for animal proteins for as little as 5 percent of their total daily calories had a 50 percent decrease in their risk of ovulatory infertility.