#revitalize2016 Starts Tonight: Here's What You Need To Know About The Best Weekend Ever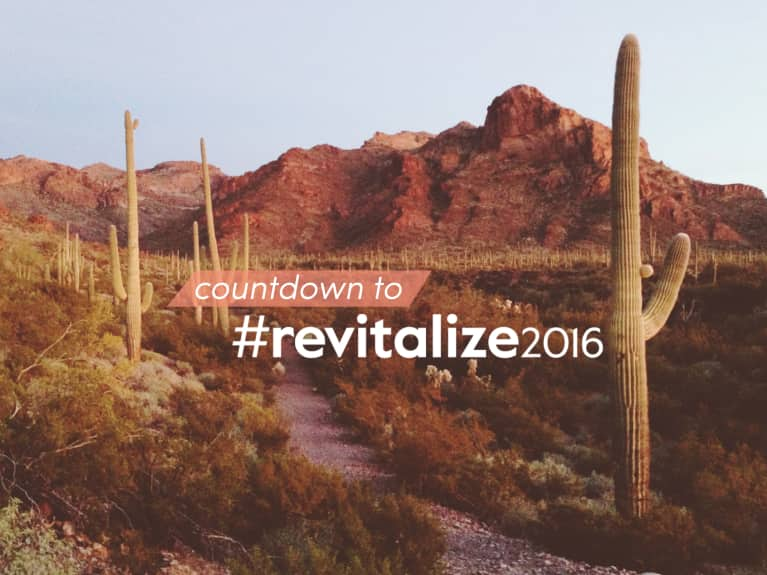 Tonight, hundreds of leaders in the health and wellness space will gather in the mountains of Arizona for #revitalize2016. The weekend will be jam-packed with hiking, yoga, healthy eats, and a huge amount of inspiration.
The weekend will feature talks and activities with world-famous doctors, yogis, meditation and beauty experts, and so many other fun surprises. While we don't want to give it all away, get ready to hear from GT Dave (also known as the King of Kombucha), Barre3 founder and girl boss Sadie Lincoln, tantric sex expert Psalm Isadora, and Heather Hearst, executive director of Project Lyme.
In case you can't tell, we're ridiculously excited—#revitalize2016 is not an event to be missed! But even if you can't join us in Arizona, you can still participate! Sign up here to access your free guide to revitalize your weekend, featuring behind-the-scenes access to live events at #revitalize2016! Also included: fitness tips, recipes, meditations, and more.
Yes, the event really is starting tonight. If you feel like you can't wait (trust us, we get it), check out the clips below from last year's event.
Why I Embraced Meditation After Having A Panic Attack: Dan Harris
How To Make Love Last In The Age Of Instant Gratification: Dr. Sue Johnson
Dr. Mark Hyman On Sugar & The Only Rules You Need To Eat Healthy
#revitalize2015 Highlights