#revitalize2016 Is Only A Few Days Away: Here Are A Few Exciting Things You Need To Know About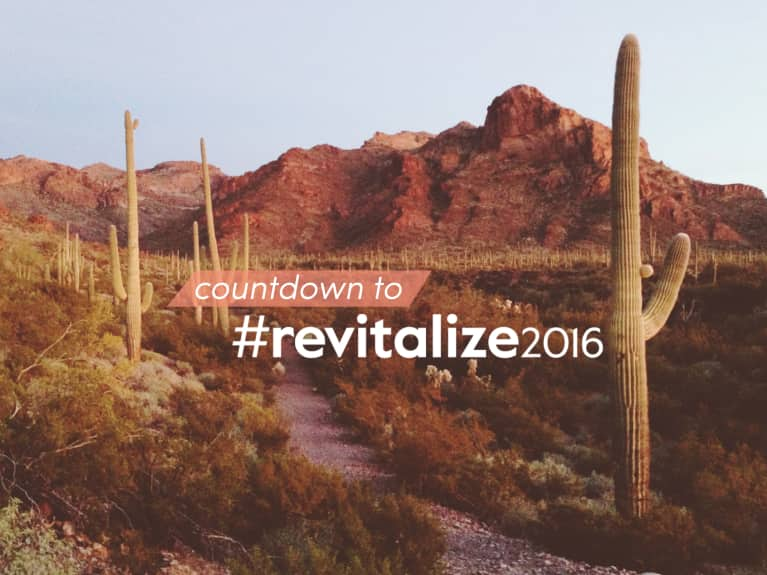 It's officially #revitalize2016 week.
Yep, it's true: We're only five days away from bringing together top leaders in the health and wellness space for one fantastic weekend. We can't wait to hear from inspirational speakers like Amanda Chantal Bacon (who founded L.A.'s super popular Moon Juice Shop) and natural beauty alchemist Shiva Rose, along with famous doctors, shamans, and so many others. The weekend will also feature an empowering workout with Todd McCullough, meditation with Light Watkins, and appearances by top athletes.
It goes without saying that we're beyond excited to get the weekend going. But even if you can't join us in Arizona, you can still participate! Sign up here to access your free guide to revitalize your weekend, featuring behind-the-scenes access to live events at #revitalize2016! Also included: fitness tips, recipes, meditations, and more.
We're so close! Start getting pumped with some of our favorite clips from previous revitalize events.
How To Heal Through Food: Dr. Terry Walls
The No. 1 Way To Ruin A Perfectly Good Relationship
Hillary Biscay & Rich Roll On How To Stay Mentally Tough, Even When You Want Out
Why Western Medicine Gets Autoimmune Diseases All Wrong
#revitalize2015 Highlights