The High-Tech Face Mists That Will Hit The Refresh Button On Your Skin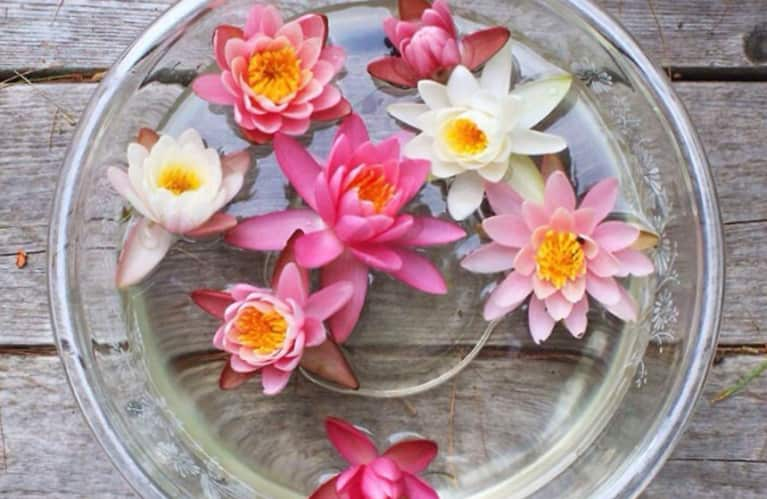 One of my favorite ways to help cool off the skin and refresh the senses is with a hydrosol. In its most basic form, a hydrosol is the steam distillation of floral and plant material. It similar to essential oils, but much less concentrated and safer to use directly on the skin.
Hydrosols now combine more than just floral waters. Ingredients like seaweed, hyaluronic acid, and aloe are being blended into nourishing floral infusions to create really special, active toners that hydrate and balance the pH levels of the skin.
At night, I like to cocktail my products and mix some hydrosol with a few drops of oil to create a customized serum. Fine sprays with heavenly mists not only balance but set makeup in place and maintain optimum moisture levels. Throw one in your gym bag and use it as a post-workout redness-reducing helper, or leave a bottle in the fridge for a pick-me-up any time of the day. Hydrosols give maximum moisture to super-irritated, sunlight-starved skin because they have the optimal balance of trace elements to ensure a healthy, radiant complexion.
Here, a few of my favorites — while their price points are high, the good news is that a little mist goes a long way and will keep you company for quite a while!
1. Shiva Rose Radiant Rosewater
Smells like fresh roses and imparts a beautiful glow to the complexion. Great for dry/mature skin. ($75)
2. In Fiore Vitale Toning Floral Essence
A potent and astringent toning option, love this for more oily or congested skin that needs a boost. ($80)
3. Hannes Dottir Mineral Mist
Super mineralizing and moisturizing for all the wannabe mermaids out there. ($45)
4. May Lindstrom Jasmine Garden
It's a fact; it's impossible to spray this anywhere without turning people's heads. Smells like absolute heaven and has tons of powerhouse ingredients for any skin type. ($60)
5. Mun No. 11 Anarose Rejuvenating Rose Toner
A Japanese style toner to be swiped across the skin before applying your oil, this lovely blend has salicylic acid to keep your skin clear and balanced. ($68)
Related reads: