7 Things You Need To Know Today (September 9)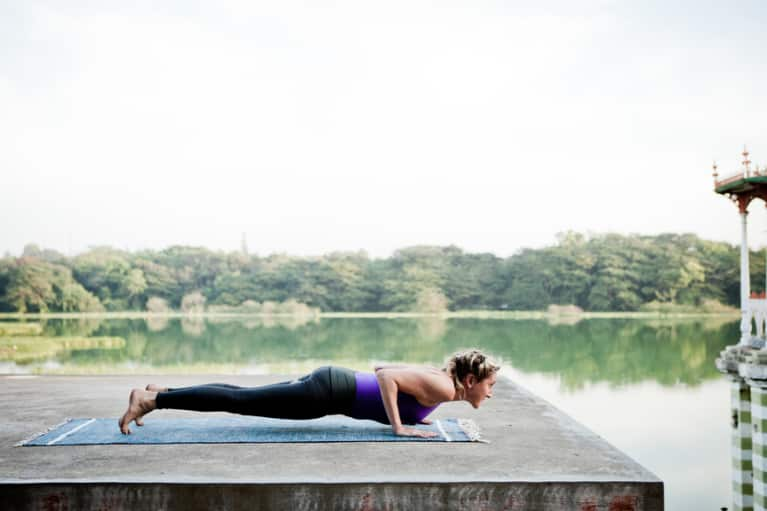 1. The next yoga trend could be ... goats?
Oregon local Lainey Morse is combining vinyasa flow with cuddly goats at Goat Happy Hour on her farm. "Animals are known to have so many health benefits for humans as well, so the mix of goats and yoga seemed to fit." (Washington Post)
2. Here's another excellent reason to go for that morning run.
New research finds that regular exercise could cut alcohol-related cancer and disease risk by a significant amount. While booze can be a major factor in cancer-related deaths (and still shouldn't be consumed in excess), consistent rigorous exercise could help ease the effects of a Friday-night glass (or two) of wine. (The Guardian)
3. Think the tiny home trend isn't for you? Think again.
A gorgeous new home design called "Escape Vista" will lead you to give 160 square feet a try, stat. With wrap-around windows and a woody interior, the portable home is the ultimate tiny paradise. (Forbes)
4. If this isn't the definition of girl power, we don't know what is.
Later this month, the Team USA Awards will dub the best female athlete, male athlete, and team from the Rio games. And this time around, all of the teams nominated are female ones: gymnastics, basketball, rowing, water polo, and the track 400-meter relay teams. You go, girls. (NYMag)
5. New research shows just how quickly we're ruining nature.
We've lost a tenth of our global wilderness since the 1990s — an area twice the size of Alaska. This loss is due in part to human activity and widespread industrial development. (EcoWatch)
6. So, it looks like social media isn't always bad for your mindset.
You might think that seeing your friends' engagement, wedding, and baby photos all over Facebook will negatively affect your own happiness, so you should just stay away. But new research suggests that's not always true. People who actually interact on Facebook (by commenting, liking, etc.) rather than just creep on photos see as big a happiness boost over three months as people who have actually tied the knot or welcomed a bundle of joy. (Yahoo)
7. Now you can see all your favorite celebrities' weird eating habits.
This new photo series spotlights Karl Lagerfeld's 10-Coke-a-day habit, The Rock's protein-heavy, cod-centric eating plan, and Jackie Kennedy's single meal a day: a baked potato stuffed with Beluga caviar and sour cream, just to name a few. Why do we care? Hard to say. But we totally do. (Vanity Fair)