What Nutritionist & Food Blogger Tara Milhem Eats In A Day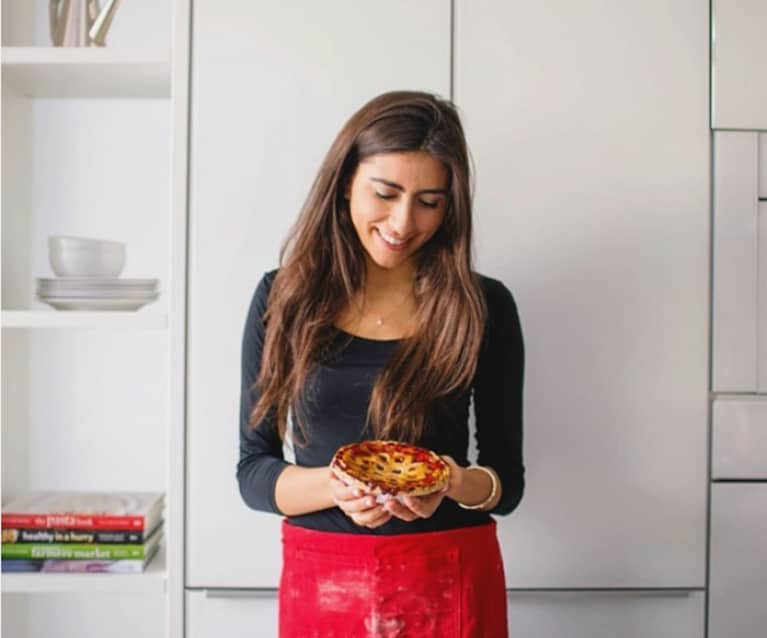 September 27, 2016 — 9:33 AM
I wish I was the person who could tell you this is what I eat and I eat it every day, but I'm so far from it. A little glimpse into my life if you don't already follow me on Snapchat or Instagram is that I'm rarely in the same city from one week to the next and between recipe testing, social outings, and foodie events, my daily eats ride the wave of chaos with me.
There are, however, the days that I just want to go back to the basics. I'm home and I'm taking time off of working to just do me, and that is exactly what I will base this account of what I eat in a day off of. It's the way I often eat and love to eat, especially when I'm homebound.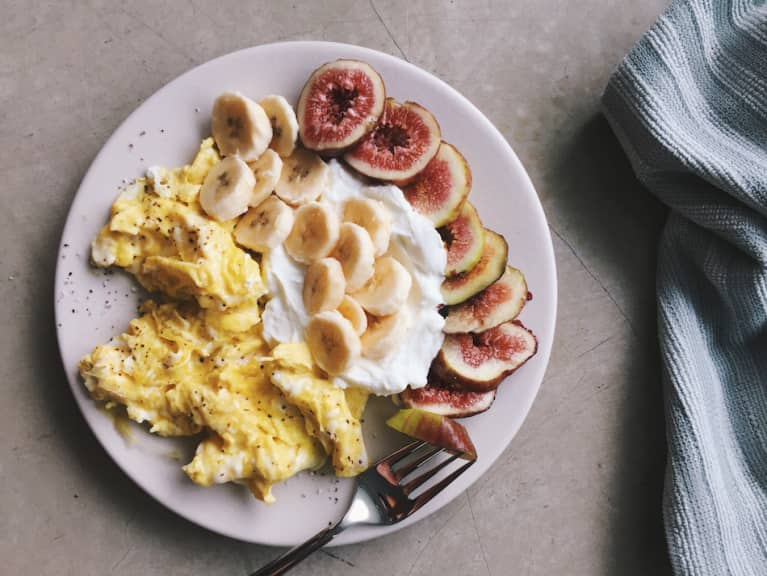 Breakfast at home varies between two things: a large plate of scrambled, runny eggs or a bowl of yogurt, granola, and fruit or homemade jam.
I love to try out different combinations with both of the above options, but there are times when I'm seriously craving both yogurt and eggs, so that's just what I'll have. Figs have been in season lately, so I've been fanning over them nonstop!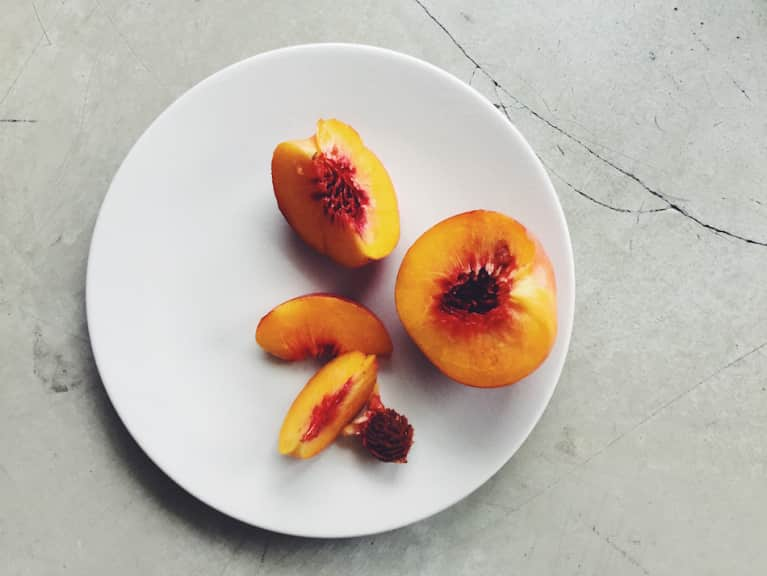 I'm a snacker. I love snacks in the morning, afternoon, and evening. I so wish I was the person who could just shut that off, but I'm not and I own it. My morning snack is usually really light, being that I know lunch is coming up soon, so today it was just a ripe, juicy peach.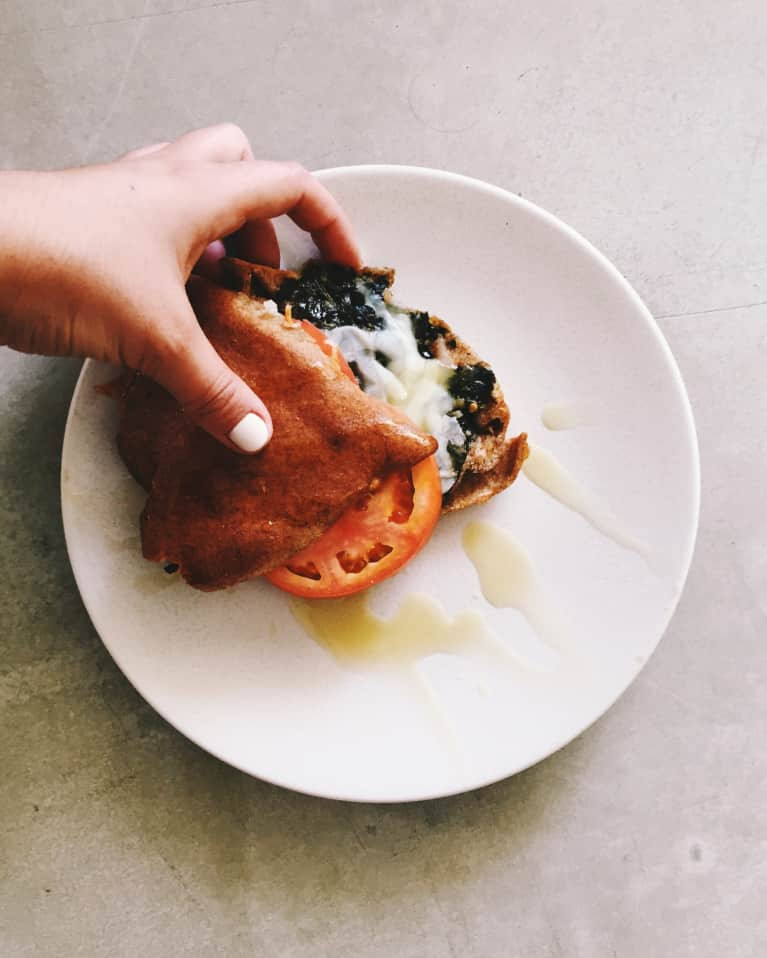 I'm almost always working from home, and lunchtime is no exception. Since I'll typically have an abundance of food I'll eat at home or order from one nearby health nut spot that happens to be extraordinarily delicious.
Today I decided to order in one of my favorite spinach pies and a salad. The spinach pie is a toasted whole wheat pita with sautéed spinach, melted cheese, and a tomato. I serve it with a large veggie salad and cilantro-lime dressing.
Work is over by now and I'm usually on the run either meeting a friend or maybe running some errands. I love to keep it light but filling enough that I'll be able to hold off until dinner. Today avocado toast was the best call, so easy to prep and bring with me.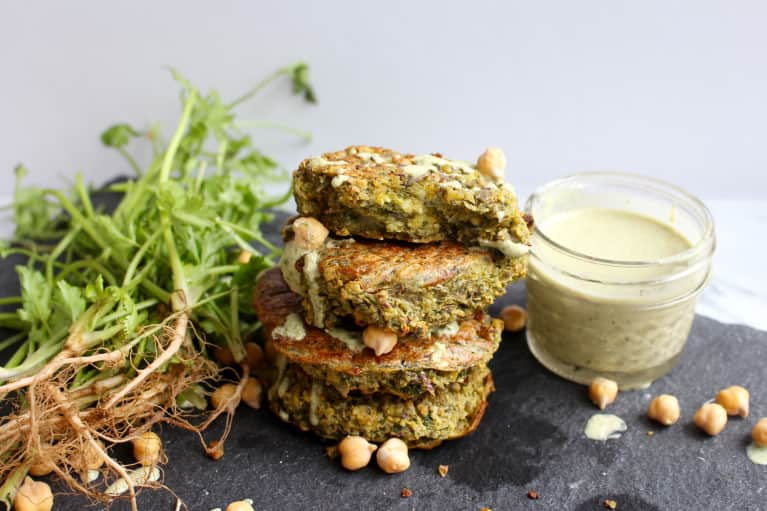 It's time to wind down and get into relax mode. Dinner is my famous falafel burgers with a side of veggies (or often sweet potato fries). The falafel burgers are so delicious and easy to make. I just place all of the ingredients in a food processor, form patties, and bake them. I love to enjoy them warm and crispy, straight out of the oven for the best flavor.
It's difficult to finish off dinner without a sweet, so chocolate-covered dried mango or banana are always a win in my house. I also love a big bowl of fruit with a drop of Greek yogurt to satisfy my sweet tooth!