How To Have A Healthy & Stylish Week In London: An Ex Vogue Editor's Secret Address Book
A renovated car park in the heart of Soho plays host to London Fashion Week again this season. But where to take sanctuary in between shows? Ex-Vogue Beauty & Health Editor Jessica Diner shares where to hang, where to beautify, and where to caffeinate.
As the saying goes, a change is as good as a rest, so when the hub of London Fashion Week moved from the iconic Somerset House to a restored car park in Soho's Brewer Street last season, there was much excitement. And not just from a venue perspective—whether you're after a speedy spot of grooming, a quick piece of ear candy, or just somewhere to sit and recharge in between shows, Soho has it all. The best part is, you don't even need to be attending the shows to enjoy them, just sit, enjoy, and watch the fashion world go by ...
The Hair: George Northwood Salon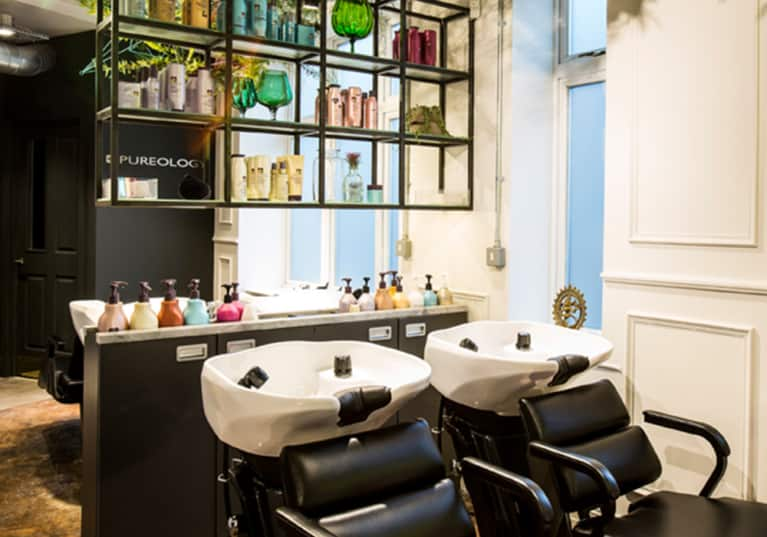 Step into hairdresser to the stars George Northwood's salon and book in for a super-speedy blow-dry that will last the whole of Fashion Week. With homemade sweet treats freshly baked by George's mum, his sister Sally heading up the color station, and a handpicked team of young and dynamic stylists, it's the personal touch chez George that separates him from all his counterparts in London. Hair aside, a quick mani/pedi or treatment here will also set you up strong for the week. Consider this your main pit-stop for any last-minute LFW (London Fashion Week) grooming needs.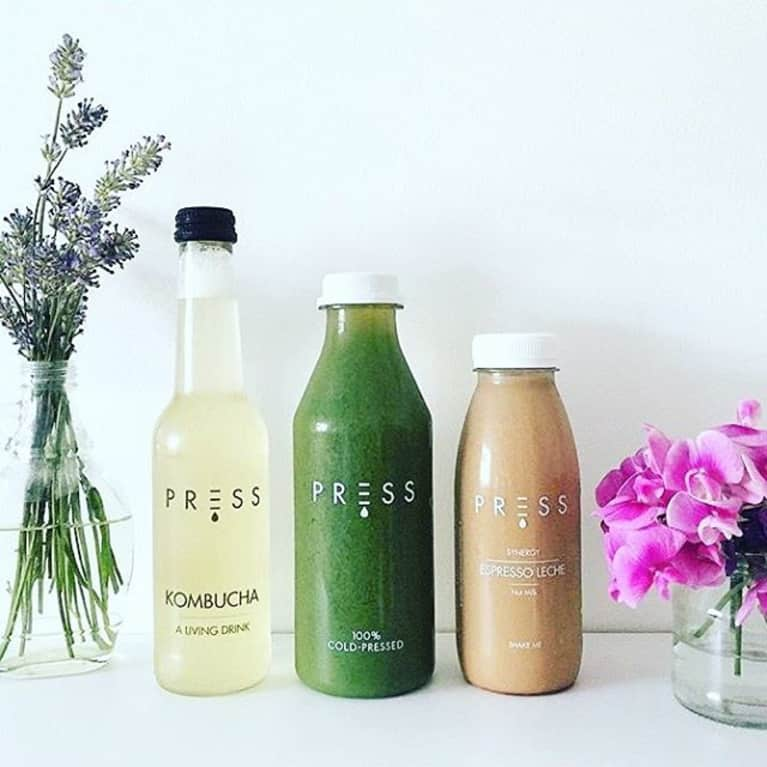 A hop, skip, and a jump away from the Brewer Street Car Park, Press London is the organic juicing joint is the place to go for your cold-press. Favorites include the Greenhouse 3 (as green and as earthy as you might expect) and the Orchard 1 (a strawberry and mint dream combination), but be sure to go for one of their Espresso Leche blends—a decadent mix of dates, Himalayan sea salt, vanilla and a shot of coffee—for an extra LFW energy kick!
The Hangout: Ham Yard Hotel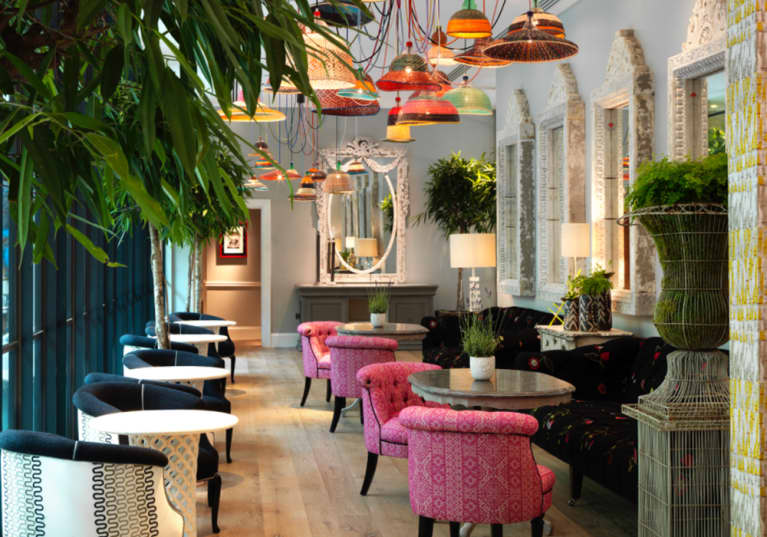 What's not to love about the Firmdale group of hotels: cozy, comforting, and a safe haven away from the frenzy of the catwalks. Afternoon tea in the library is a real treat, but the Ham Yard Village is where the real indulgences are to be found: A specially curated group of shops in the hotel's courtyard includes specialist fragrance destination Brummels of London; uber-cool optical haven Eyewear Concierge; the divine Bloomsbury Flowers; and handcrafted housewares and jewelry store Dinosaur Designs. A must-visit.
The Jewels: Liberty x Maria Tash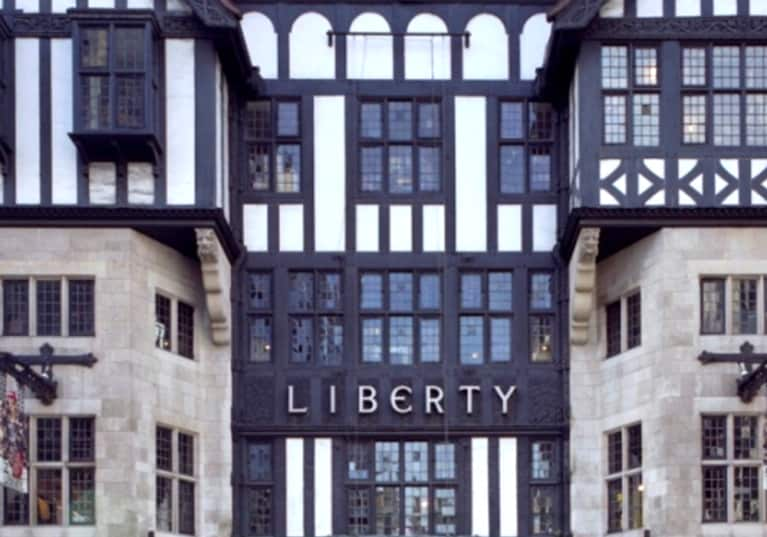 New York piercer extraordinaire Maria Tash made her way across the pond for her fashion week last year with a pop-up within the British institution that is Liberty of London which has turned into a fully fledged store! Stock up on some of her delicate but oh-so cool jewelry or unleash your inner rebel and go for a piercing—and if her sell-out pop-up last season was anything to go by, you can guarantee you will see many a fashionista there.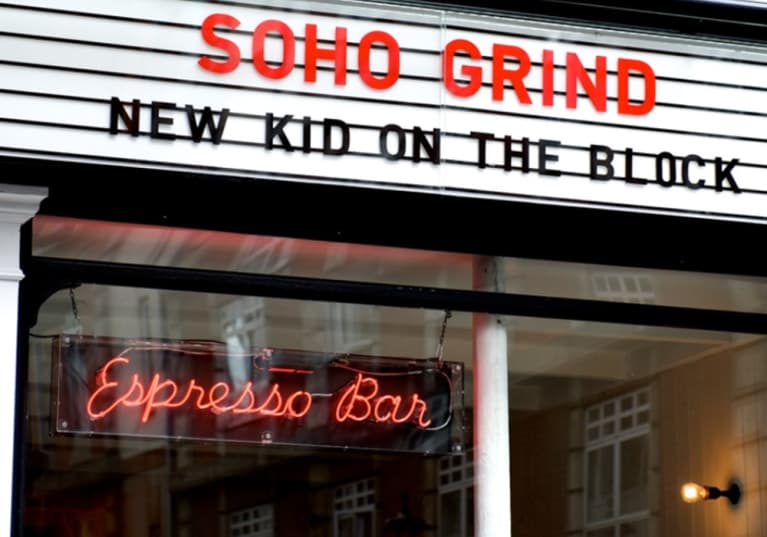 Caffeine (and lots of it) is one of the staples that will get you through fashion week, and those in the know will be going to Soho Grind for their fix. With hip—and hot—baristas, it's an oasis of calm to recharge in between shows. Their specialty? An extra-hot organic flat white. Ask for a loyalty card and you will get your 11th coffee for free. But after that many, who's counting really?
Related reads: