Why This AcroYogi Makes It A Point To Get Upside Down & Sweat Every Single Day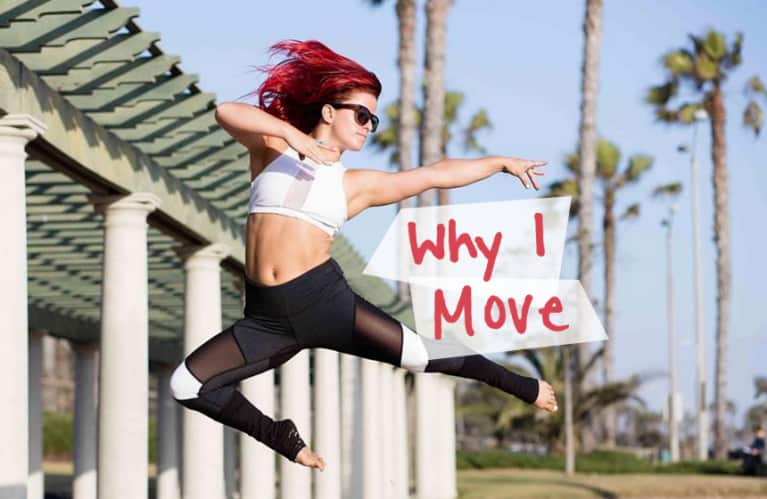 In mbg's "Why I Move" series, we're spotlighting amazing people in the fitness world who love to sweat. Whether they're a yogi, a runner, a hiker, or a pro athlete, we want to know how movement helps them activate that crucial mind/body connection.

Upon meeting her, the most noticeable thing about Sylvie Curci is that her hair is bright red. And within a few minutes of talking to her, it's clear that this 27-year-old AcroYogi's hair perfectly matches her fiery spirit.
Sylvie is a ball of energy, and that's probably because she never stops moving. She's been an athlete her whole life, and in the past few years she's fallen head over heels (no pun intended) for AcroYoga, a type of yoga that combines yoga and acrobatics. When she's not upside down or flying through the air, Sylvie is taking on volunteer projects and hitting the books — she has two master's degrees from NYU.
Intrigued? We were, too. So when Sylvie stopped by the mbg office, we wanted to hear about every aspect of her life. But mainly, we wanted to know what she loves so much about exercise and movement.
Here's what she told us.
AcroYoga specifically is about the feeling of connection — and the thrill.
After college, I was doing CrossFit and yoga, I was running, and I was lifting. But nothing felt fulfilling in the way I had experienced sports and athletics as a child. I was a professional gymnast growing up, and when I got to Emory I was on the swimming and diving team and competed all four years.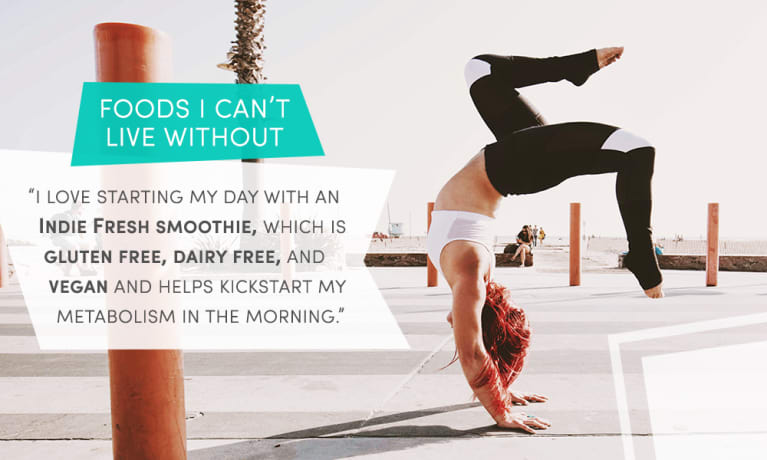 What I was missing was a deeper connection with the physical activity. Some people really live for their Vinyasa yoga practice, but I didn't feel like one of those people. When I found AcroYoga, I was able to take the inversion practice I had grown up loving and add this component of intimacy with my partner as a new challenge for something I already loved in fitness.
I've also realized how much of a thrill seeker I am. The Acro component of being off the ground and being outside is thrilling.
It's also about the challenge.
I like to be challenged in every way and in every component of my life. I don't think there's a perfect athlete or sport, which is why you can always continue to challenge yourself. Fitness is a physical challenge, but also a mental challenge, especially when it comes to activities like AcroYoga that involve working with another person. Working with another person takes compromise. In AcroYoga, that happens a lot - you have to compromise what your vision of right or wrong is for the general safety and collective enjoyment of the activity.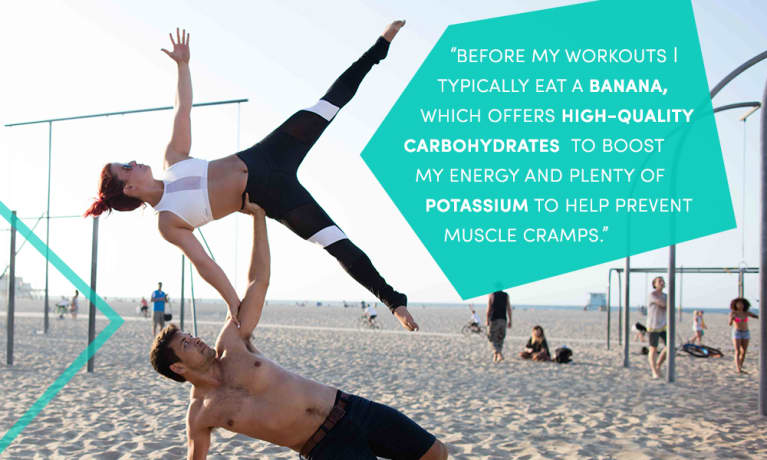 Better-quality sleep is a huge factor.
I don't love sleeping because I love to move. I'm that girl who's doing a primal squat on the subway. Part of the reason I work out is to exhaust my body and help me sleep. I also think that even if something in your personal or work life doesn't go spectacularly well, if you work out, you go to sleep with some sense of accomplishment. And that's something.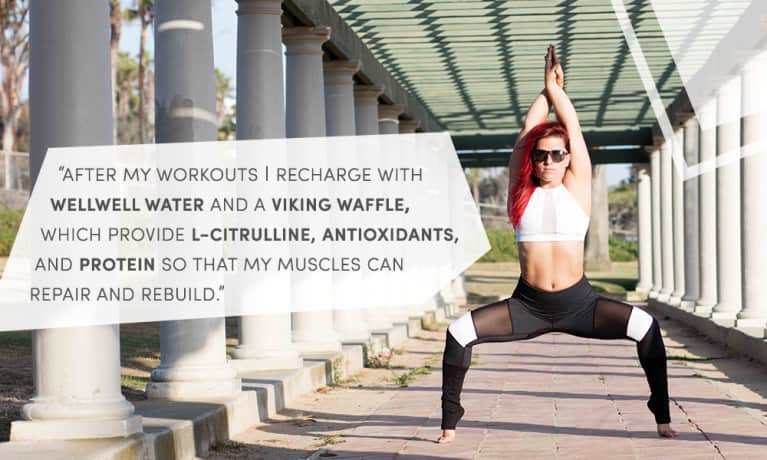 What's in Sylvie's gym bag.