Derrick Williams Preps for NBA Draft with Yoga!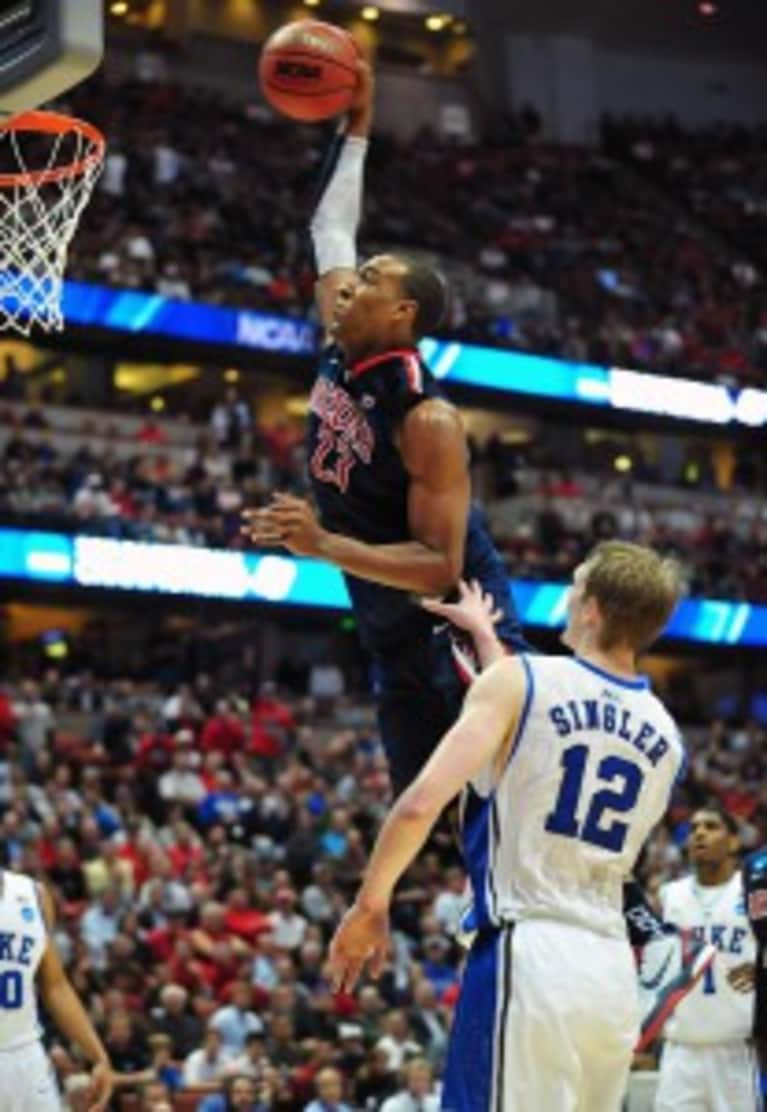 Former University of Arizona Basketball star, Derrick Williams, was the 2010 Pac-10 Player of the Year and is projected to be the 2nd pick in tonight's NBA draft. So how is the 6'9" 250 lb wunderkind prepping? Yoga!
When asked in a live chat on ESPN about his pre-draft preparation, Williams replied:
"I've been working out three times a day for the last two months, five days a week. I do basketball twice a day and I either do yoga or weights for the other part. Yoga is great for flexibility and preventing injuries."
I wonder if yoga has helped increase his 34-inch vertical leap?
Regardless, we love that more pro-athletes are hitting the mat. Namaste to that!
image via Tuscon Citizen