Your Guide To Responsible Shopping (Whatever It Means For You)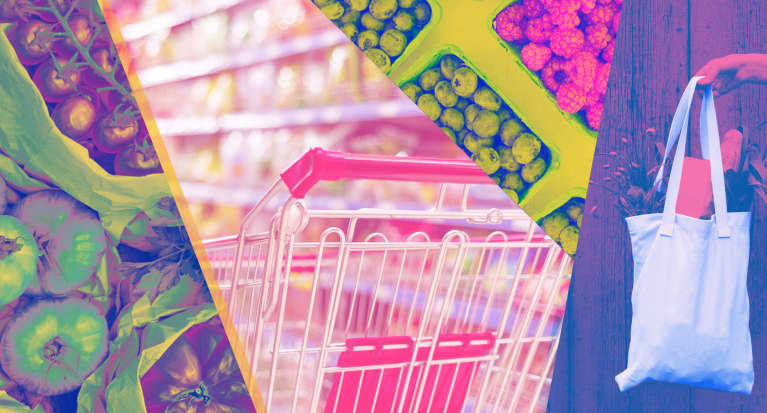 A trip to the store can be an overwhelming experience for those of us who care about what we put into our bodies, and what we intentionally leave out of them. That's why we partnered with Target's Made To Matter program to bring you a shopping cheat sheet that maps out what you should look for based on your specific wants and needs. Over the past few weeks, we've shown you how to reduce your sugar intake, live with food allergies, make purchases that are easier on the environment, and spot clean labels. Here are the key takeaways from the four-part campaign. Check it out in full here.
How to shop if you care about...
Ah, sugar. The sweet stuff becomes a whole lot less sweet when it's consumed in excess, and a high-sugar diet can lead to problems like diabetes and liver damage. That's why the FDA recommends eating no more than 50 grams of added sugar a day.
Working on cutting down your sugar intake doesn't have to result in an inner dialogue of, Should I eat this? What about this? Why did I eat that?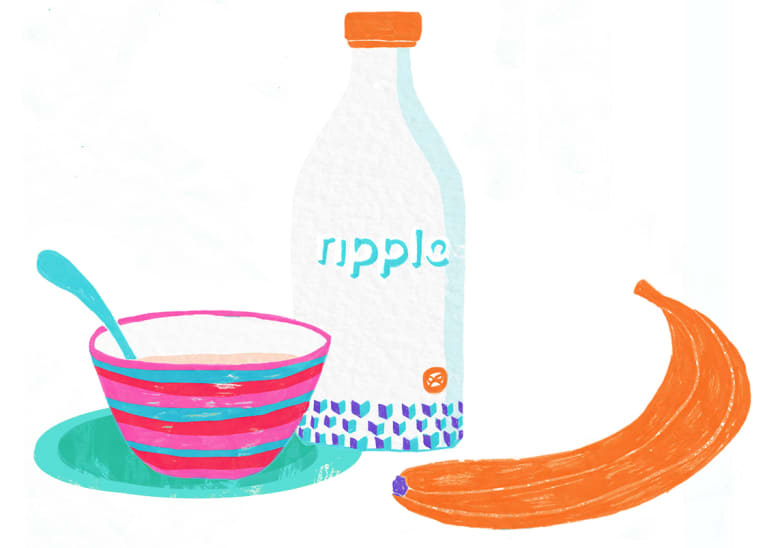 The key is looking for natural sweeteners whenever possible: agave, honey and molasses are all great options. It also pays to be wary of foods that often contain unnecessary added sugars such as granola bars, canned sauces, dressings and flavored oatmeals. Always check the label on these and make sure the ingredient panel lists sugar towards the end, if at all.
If you're someone who always wants a sweet before bed, opt for a lower calorie treat that's under 100 calories and doesn't contain sugar substitutes like high-fructose corn syrup, sucrose, or maltodextrin. If you find yourself with morning cravings, go for unsweetened cereals paired with a milk such as Ripple milk—a dairy-free option made from peas that are naturally high in protein but low in sugar.
Food allergies manifest themselves in many different ways. Whether a weak immune system leaves you chronically sick or you have unexplained stomach pains and rashes after certain meals, they may be to blame.
If you suspect you're developing a food allergy later in life (It happens! 15 percent of people with food allergies start having them after the age of 18), an elimination diet can give you a better idea of what it is your body is reacting to.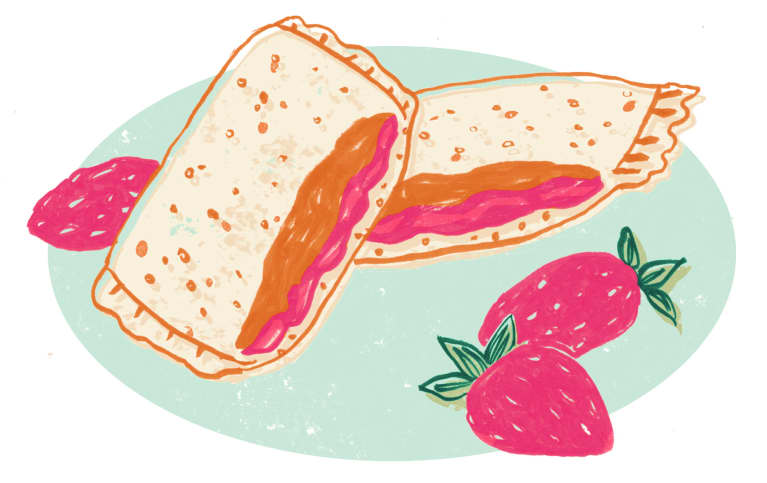 While eggs, fish, milk, peanuts, soy, shellfish, tree nuts and wheat are the main culprits, more 160 foods can spur reactions, so it's also a good idea to keep a food journal to record everything you eat and how it makes you feel.
If you are diagnosed with allergies, no to worry! These days, it's easy to find brands that are dreaming up creative ingredient swaps to fit every lifestyle. Take Annie's Homegrown, the organic food company serving up peanut-free Pea B&J that swaps out nuts for golden pea butter, making it easy for kids (and kids at heart) with allergies to enjoy the famed lunchtime staple.
The labels that adorn our food packaging these days are supposed to be helpful, but oftentimes their lack of regulation can actually make them more confusing. The "Natural" seal is one that comes to mind right away—the FDA actually hasn't actually developed a definition for this one, so it means next to nothing.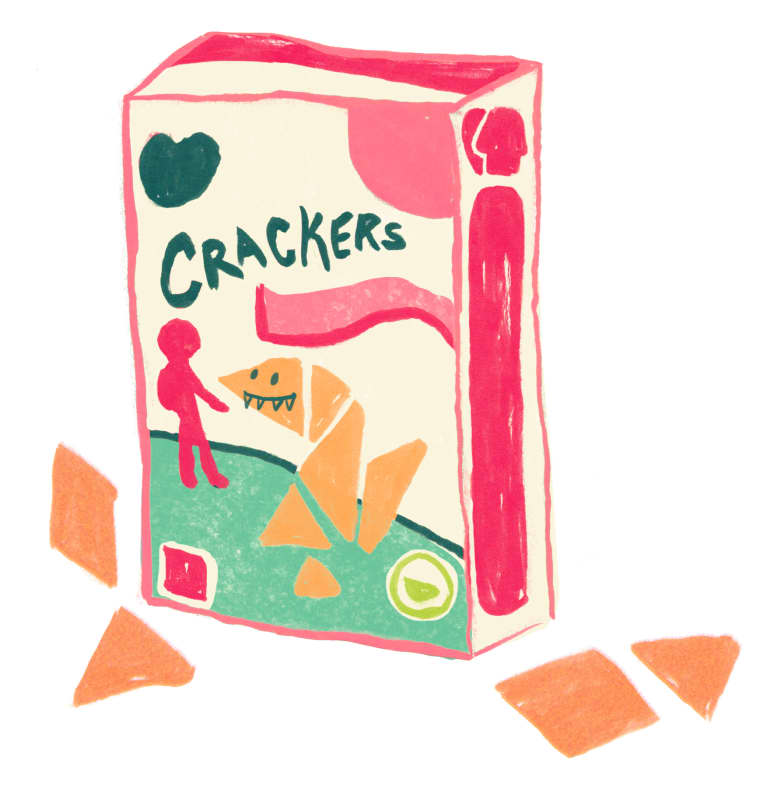 Look past the claims on the front of packaging and focus on a product's ingredient list instead. The shorter, more discernible this list, the better. Cleaner foods are the ones that have fewer ingredients and don't include the chemicals often pumped into processed foods including Azodicarbonamide, Butylated hydroxyanisole, Butylated hydroxytoluene, and parabens. (Try saying those five times fast.) Choosing plant-based alternatives to meat and dairy products whenever possible is also a good idea, since these generally use less ingredients and are lower in saturated fat and cholesterol.
With half a serving of organic veggies in each handful, Bitsy's crackers are a great example of snack food made from ingredients you can actually decipher. Flour, sunflower oil, carrots and sweet potatoes combine to make these cleaner, better-for-you treats.
If you're looking to shop in a way that's easier on the environment (and let's face it: we all should be), keeping closed-loop systems in mind is a great place to start.
Closing the loop means breathing new life into otherwise unusable products for as long as possible, and it represents a more eco-conscious way of living. The system is illustrated in that three-arrowed circle that adorns recycling bins. The three prongs represent collection, manufacturing, and purchasing. In other words, the first step is consumers tossing their recyclable goods, the second is recycled materials being manufactured into new items, and the third is consumers buying items made of recycled materials, effectively closing the loop.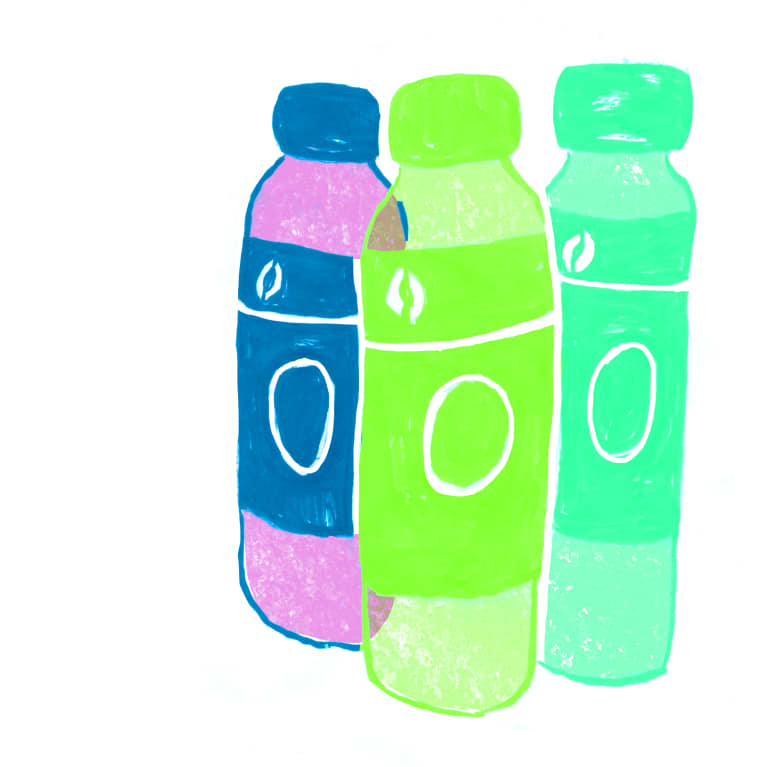 You can play into the system by recycling in a responsible way (more on that here) and purchasing second-life items. These can be as simple as bottles and cans that are made from other and bottles and cans, or as complex as sneakers made from ocean trash. Suja's making it easy to apply the closed-loop mentality to your fridge by sending the leftovers from its probiotic waters and juices to local farms to use as animal feed.