The One Mindset Shift That Will Help You Live A Greener Life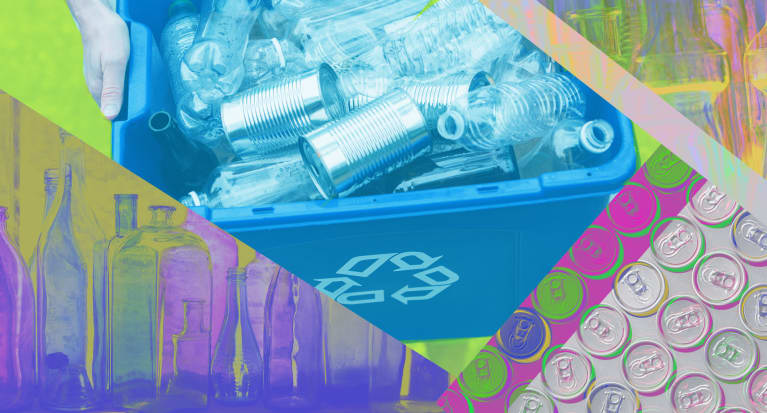 Since 2014, Target's Made to Matter program has highlighted brands with natural, organic, sustainable products. This year, the retailer is stepping it up a notch by challenging its partners to innovate across five key areas that impact the environment and the day-to-day lives of shoppers.
Today, we're diving into the closed-loop system topic. We called on Maggie Jones and Alex Buckley, the mommy duo behind Bitsy's Brainfood, a natural food company that caters to kids and is part of the Made To Matter program, to help us understand why a closed-loop mentality benefits the environment.
Closing the loop means breathing new life into otherwise unusable products for as long as possible. By repurposing all sorts of trash—plastic, metals, even food scraps—we can reduce the need for raw materials, thus easing our impact on the planet.
Closed-loop systems represent a more conscious way of living, and Maggie Jones and Alex Buckley are proving just how valuable they can be. The longtime friends started their own natural, sustainable food company in an effort to give their kids healthy food that doesn't threaten the future of their environment.
"While we've been longtime advocates of sustainable development, like a lot of people, we started paying even closer attention when we had kids," Jones and Buckley explained. "Suddenly, the fragility of the world felt palpable."
This concern led to a line of low-impact snacks that don't require a ton natural of resources to make.
"We thought hard about how to reduce waste in our baking process, which led to a useful innovation. Our cracker shape, a tangram, is educational, and kids love to make pictures. But the custom design of our die—a tool that cuts dough into shapes as it's baked—reduces product waste, as a result of the way the puzzle shapes fit together."
Bitsy's isn't the only company dreaming up environmentally friendly tweaks to traditionally wasteful production practices. Jones and Buckley recommend turning to the Environmental Working Group's databases to learn more about various brands so you can make better choices for your family.
"More than ever, each of us is called upon to be an advocate— for the earth, for our own health and for that of our families—and a huge part of that is forcing transparency from manufacturers," they say. "We're huge fans of the EWG and have been for ages. We use it as a resource to research most everything, particularly cleaning, beauty and personal care items for our families and ourselves."
Now that you have a sense of one creative solution to production waste, here are some mbg-approved resources to help you adopt a more eco-conscious mentality in your own life. They'll give you a bit of background on what it actually means to close the loop, and show you a few different ways to do so with your actions and purchasing decisions.
What Does It Mean To Close The Loop?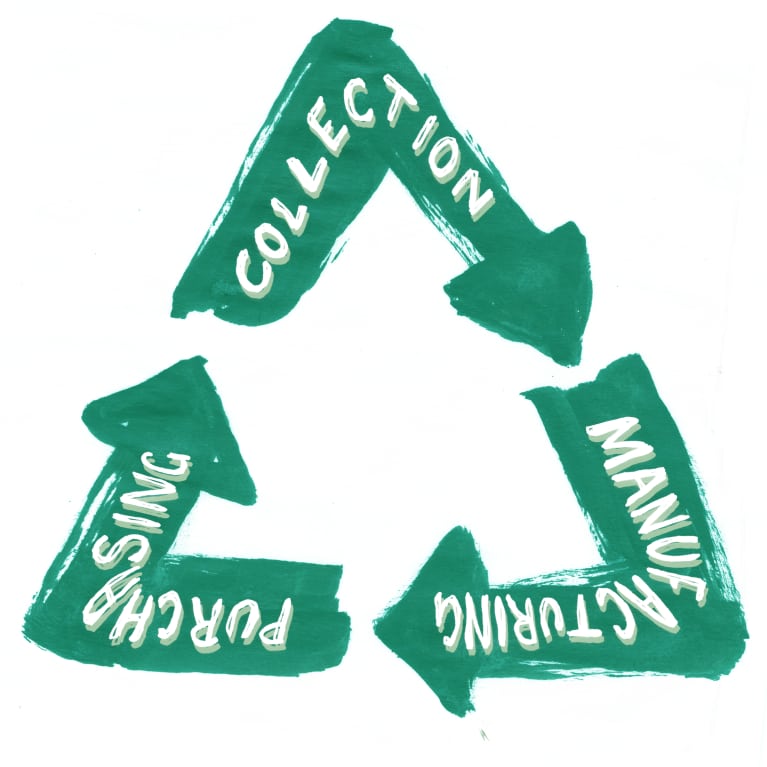 You probably recognize the three-arrowed circle as the international symbol for recycling. Dreamed up by Gary Anderson, a college student who submitted the design to an art contest in the late 1960s, it illustrates the steps of a successful closed-loop system. Let's take a look at which each step looks like in action.
1. Collection: Consumers toss their recyclable goods into the bin.
2. Manufacturing: Recycled materials are manufactured into new items.
3. Purchasing: Consumers choose to buy these new items fashioned from recycled materials, effectively closing the loop.
You can do your part to nail this first arrow by staying vigilant about recycling. But we all know that sometimes it's difficult to identify what can be recycled and what's better left for the trash. Here's a primer on how to responsibly recycle various materials.
Not all plastic is created equal: Choose products packaged in plastic labeled with a #1 or #2, since these are the easiest to recycle. More often than not, these numbers will mark your plastic bottles, food containers, and cosmetics tubs. Plastics with #3 (soft plastic), #6 (styrofoam) and #7 (plastics mixed with other products) can hardly ever be recycled into new goods, and should be avoided.
Clear 'em out: Excess food and oil presents a challenge when recycling things like pizza boxes, yogurt containers, and tin cans. Make sure to clear these out completely before tossing them in the bin.
When in doubt, take it off: Plastic and glass bottles can be made from different materials than their caps. To be safe, remove the caps and place them in the recycling bin separately.
Coast to coast: There are around 9,800 different municipal recycling centers around the U.S., and they often follow different rules since they're dictated by their machinery. Always check your local municipality's website to make sure you're recycling the right way for your area.
We've pretty much nailed this closed-loop mentality when it comes to simple objects like cans and bottles. 80 percent of glass bottles recycled in America are remade into new bottles, and 68 percent of the aluminum cans on shelves are made from recycled materials. Bottles and cans that contain recycled materials are marked with the three-arrowed symbol alongside a percentage denoting how much of it is recycled. Look out for this the next time you go shopping.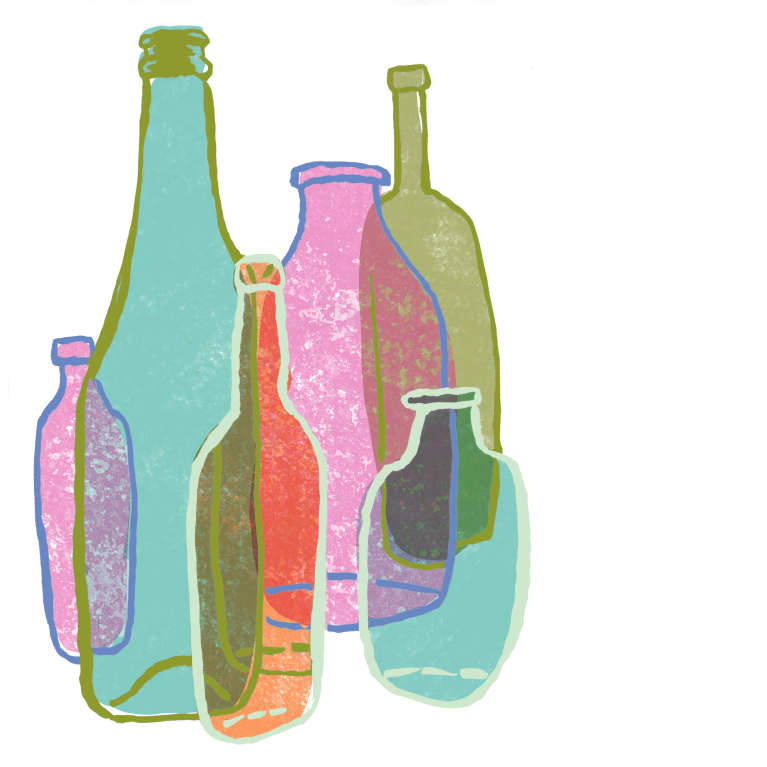 Glass: Recycled at a rate of 33 percent, glass is one of the most commonly diverted materials in the country. It can take as little as 30 days for a glass bottle to go from the recycling bin to a supermarket shelf.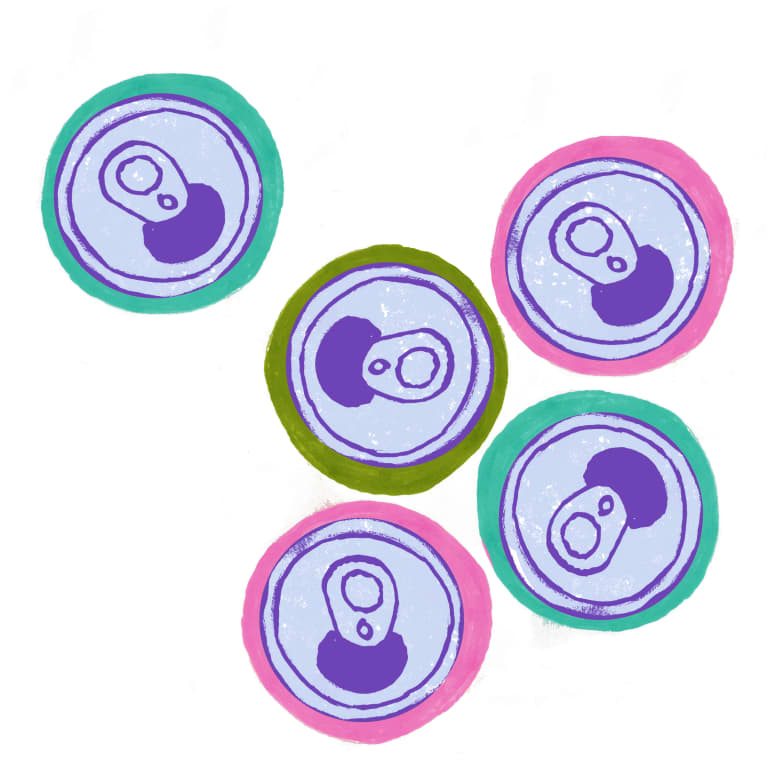 Aluminum: Recycling one aluminum can saves enough energy to run a TV for three hours, or the equivalent of a half a gallon of gasoline. It takes 95 percent less energy to make a can from recycled aluminum compared to new metal.
A closed-loop system doesn't have to be strictly bottle-to-bottle or can-to-can. Upcycling is the process of turning recycled materials into new, higher value goods. The wellness world in particular is hopping on this environmentally friendly trend with creative approaches to green workout gear for every type of adventurer. These are just a few examples of the upcycled goods on shelves today, so do your research and see if you can track down even more repurposed treasures (or make some yourself!)
Süga: Süga's yoga mats are made entirely from recycled wetsuits, and the company offers a 10 percent discount to anyone who sends in a wetsuit to be transformed.
Adidas: Earlier this year, Adidas teamed up with environmental group Parley to create a batch of 3D-printed shoes made from ocean plastic pollution collected around the Maldives.
Patagonia: The iconic outdoor brand now has a line of polyester gear fashioned out of plastic bottles and clothing scraps.
ReCycle: Nearly every part of a ReCycle bike is crafted from repurposed materials—from its cork saddle to recycled metal frame.
Shea Moisure and Suja are two of Made To Matter's cutting-edge brands doing their part to close the loop.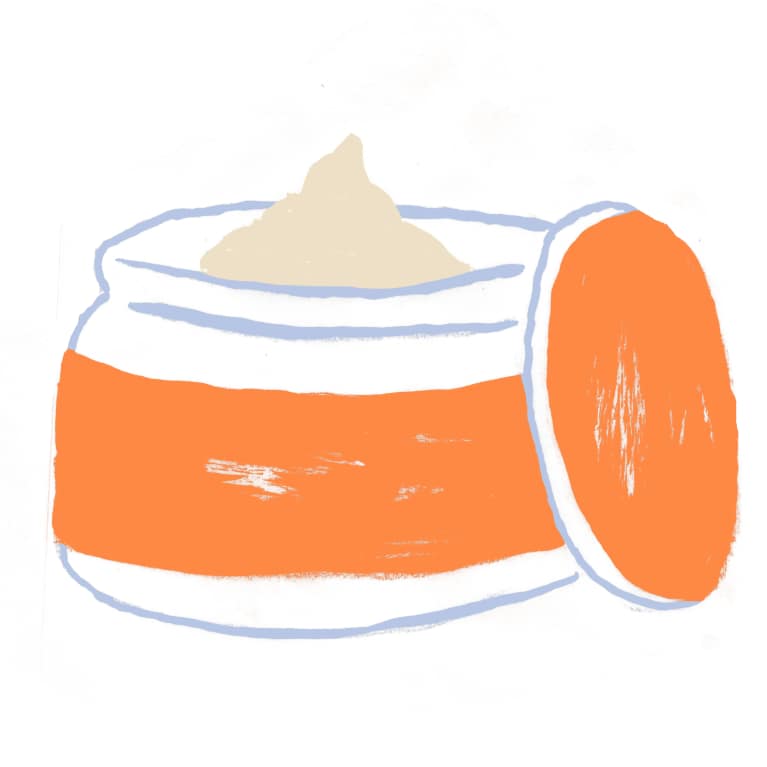 Shea Moisture: Shea Moisture defines Closed Loop a little differently than reusing recyclable products. They created the Peace Rose personal care line of hair, skin, and styling products that are certified organic and made with rose petals sourced from small farms in Isparta, Turkey. The collection is a part of the company's Community Commerce initiative, which donates a portion of the proceeds to the cooperatives that harvest the ingredients in the products.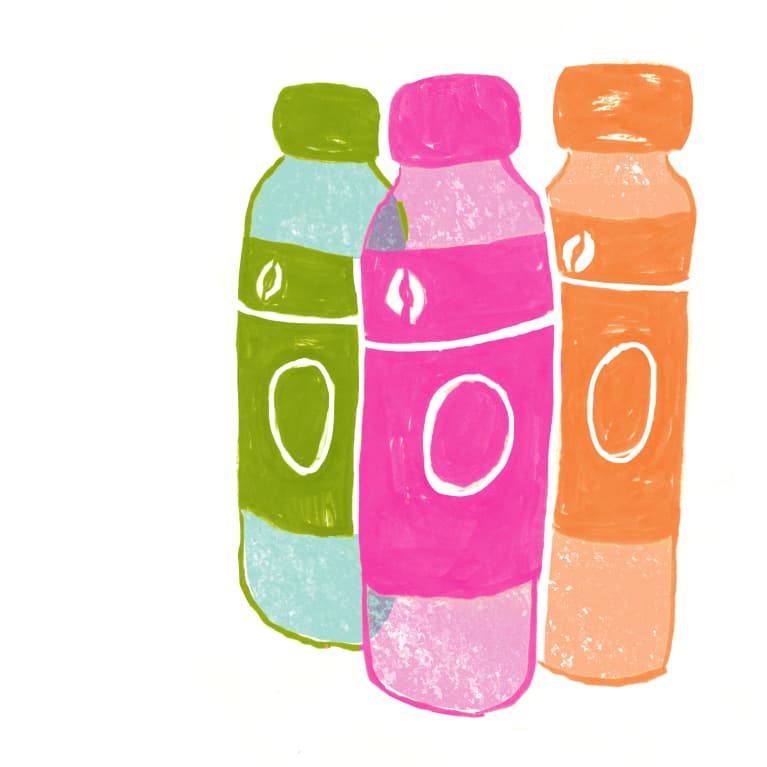 Suja: Once the nutrients have been squeezed out of the organic fruit and veggies used in Suja's expansive line of pressed juices and probiotic waters, the leftovers are donated to local farms to use as animal feed, lessening the need to buy new feed.