Everything You Need To Know About Food Labels If You're Trying To Eat Healthier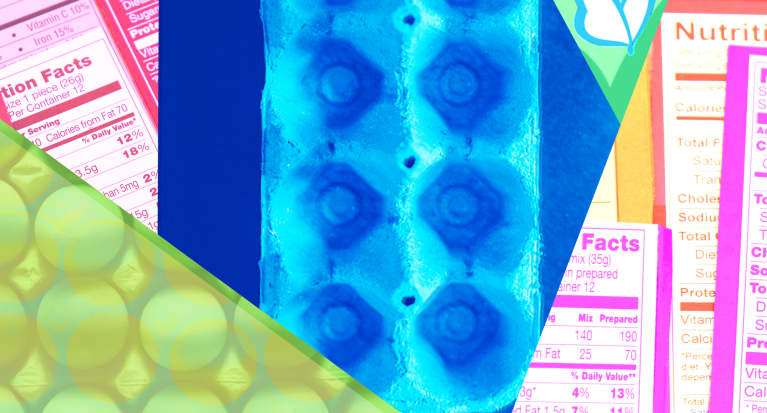 Since 2014, Target's Made To Matter program has highlighted brands with natural, organic, sustainable products. This year, the retailer is stepping it up a notch by challenging its partners to innovate across five key areas that impact the environment and the day-to-day lives of shoppers.
Today, we're diving into the clean labels and we called on two clean-eating experts, Neil Renninger and Adam Lowry, founders of their own line of better-for-you milk alternatives that's available as part of Target's Made To Matter program, to help us unpack the complex issue.
Ever wonder what's really in those foods with lengthy, indiscernible labels? Scratching your head about the flavor profiles of xanthan gum and yellow #6 coloring?
Adam Lowry, the man who co-founded an uber-healthy brand of plant-based milk alternative called Ripple alongside business partner Neil Renninger, is in the same boat. An entrepreneur who turned a passion for health and sustainability into a career, he's always looking for clean labels that are free of additives or harsh chemicals.
"I am definitely a label reader, but no one wants a trip to the grocery store to be an encyclopedic exercise," Lawry says.
His shortcuts?
First, look out for brands that you trust. If you know that a brand takes pride in its ingredients and you've had good experiences with its products in the past, stick with it.
He also says to choose plant-based alternatives to meat and dairy whenever possible, since these are generally lower in saturated fat and free of cholesterol.
When shopping for these plants, Lawry recommends going organic to ensure that you're not unknowingly consuming pesticides.
Last but not least, try to avoid the high-fructose corn syrup, benzoates, nitrates, and BHA/BHT present in processed junk foods.
That's it! Four small steps that make a big difference.
"It's my way of living cleaner without having to sweat every detail," he explains. "That said, I do a little research of my own from time to time. There is a ton of confusing and contradictory information out there, so I look for objective research that comes from scientists. That helps me have confidence in what to buy and what to avoid."
Now that you know how someone who eats, sleeps, and breathes natural food shops for himself, here are some mbg-approved resources to help you clean up your cart, too. We hope they help you finally decode those seemingly unreadable labels, and feel great about knowing what exactly you're putting into your body.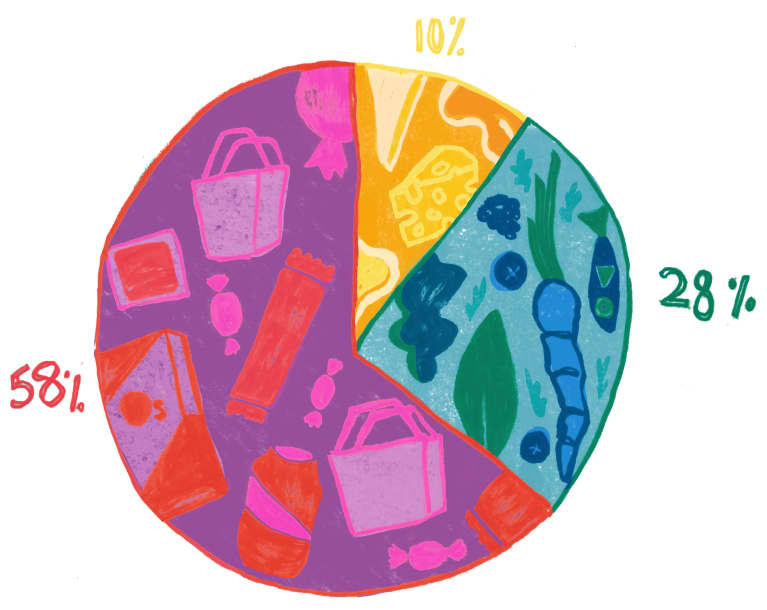 Earlier this year, a study came out claiming that ultra-processed foods take up more than half of the average American's diet. In this case, "ultra processed" means foods that are pumped with additives and preservatives that aren't essential to the final product. So while cheese may be processed, Cheez-Its are ultra processed.
The Problem With Processed
Needless to say, a lot of ingredients in highly processed foods aren't so great for you. Here are some top offenders that you should avoid whenever possible.
Azodicarbonamide: Europe and Australia have already banned this whitening agent, siting its link to respiratory issues, allergies and asthma.
Butylated hydroxyanisole (BHA) and Butylated hydroxytoluene (BHT): These preservatives that help give food a longer shelf life can also be found in rubber, petroleum products, and wax food packaging. Ick!
Parabens: Also found in cosmetics and beauty products, this preservative has been shown to have not-so-great effects on our hormones, and daily ingestion may decrease sperm count and testosterone production.
Caramel coloring: Nope, this isn't actually made using caramel. (The name just refers to the caramelization process used to make it.) One of the most popular colorings in the world, it has been shown to be a potential carcinogen. It's often found in soda, so consider this yet another reason to avoid the fizzy stuff.
There are plenty of food labels out there that make it really easy to find products that speak to the things you care about. Concerned about animal welfare? Look out for the Certified Humane sticker. Want your food to be GMO-free? The Non-GMO Project Verified seal can make it easy to spot options.
But certain labels are slightly less helpful since they're not as heavily regulated. Here are a few that might spur expectations that don't always match up with reality.
Natural: A recent survey found that about two-thirds of consumers think the term "natural" means a product is free of artificial. In reality, the FDA actually hasn't developed a definition for the word so it means next to nothing when applied to food.
Good source of ____ : Though a food may claim to be a good source of protein, iron, fiber, or what have you, "good" actually means it contains as little as 10 percent of the daily value of that compound.
Organic: When choosing organic options, be sure to look for the "100% USDA Certified Organic" seal. A standard "USDA Certified Organic" label doesn't ensure that food is completely free of chemical additives. It actually means that 95-99 percent of a product (by weight) has been certified organic. And a "Made With Organic Ingredients" seal means that it's made with at least 70 percent organic ingredients.
These Made to Matter brands are doing more with less ingredients. Free of additives or harsh chemicals, they're snacks that will make you feel great about indulging.
If you're craving something savory...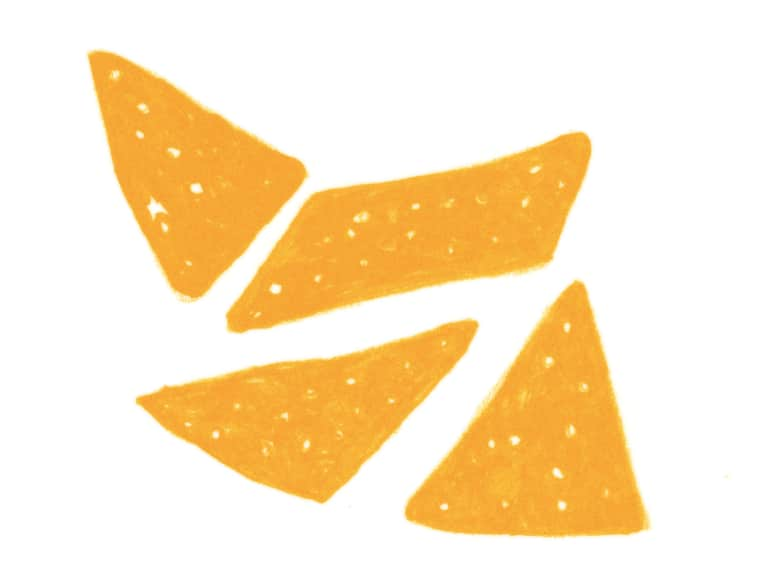 Bitsy's: With half a serving of organic veggies in each handful, Bitsy's crackers are made of ingredients you can actually decipher. Flour, sunflower oil, carrots and sweet potatoes? Count us in.
If you're craving something sweet...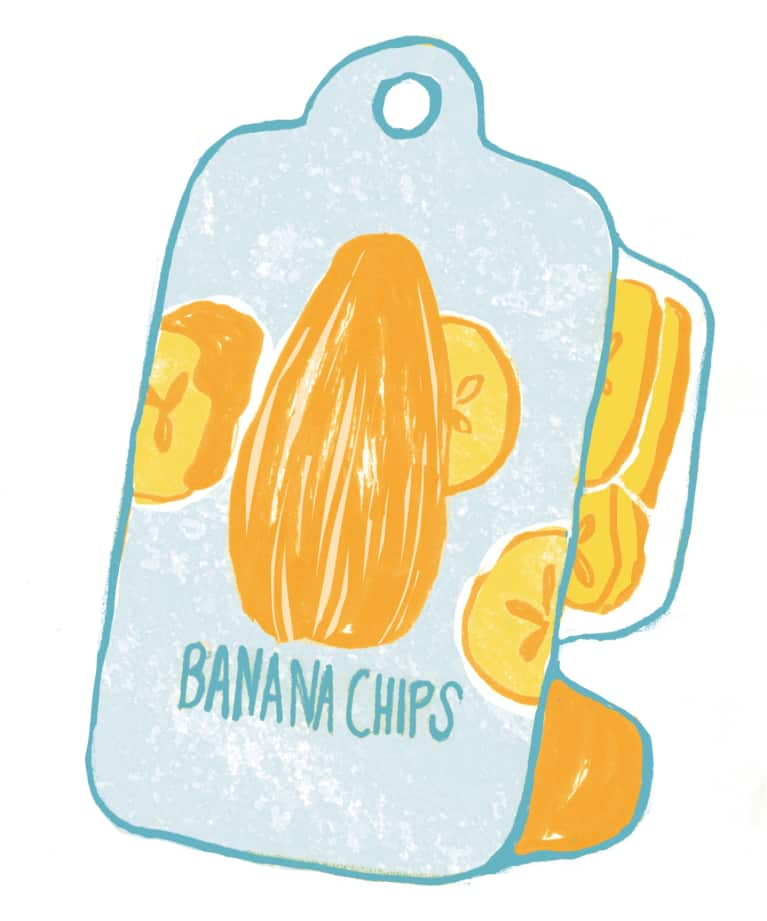 Justin's: By now, you've probably devoured a fair share of Justin's peanut butter cups (they put Reese's to shame), and the brand's latest creation is just as delicious. Justin's banana chip snack pack is just the good stuff: peanuts, coconut oil, and banana chips sweetened with honey.