5 Tiny Tweaks To Make At Home For An Instant Happiness Boost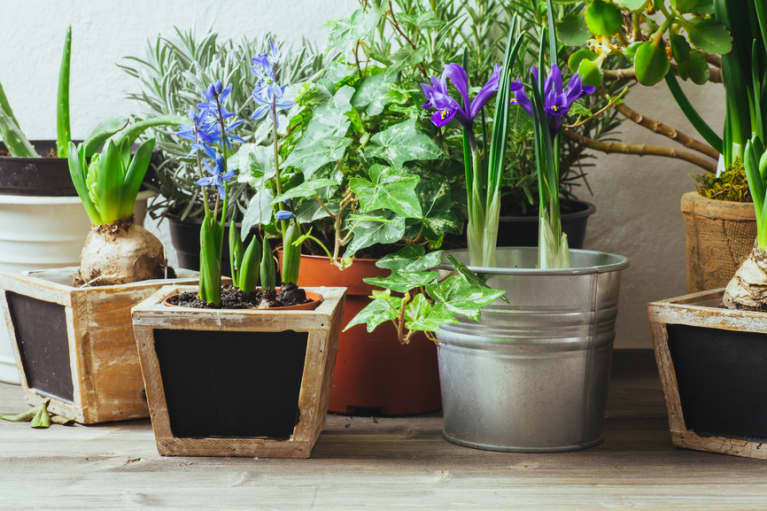 A more eco-friendly lifestyle can boost your mental health in several ways. And the good news is that going green doesn't have to mean uprooting your whole world to move into a tiny house. A few simple tweaks at home are all you need to lower your carbon footprint and improve your overall happiness and well-being.
Don't worry; I won't ask you to throw out your television or stop staring at your smartphone. (Those may certainly be helpful tips, but I don't preach what I can't practice myself.) Let's just start with these simple changes:
Clutter collects dust, which is no good for your mood — or your health. Minimizing your belongings means less mess to clean up, less time spent looking for your things, and less energy wasted stressing out.
One of the easiest ways to improve your air quality and create a more pleasing space is with plants. Houseplants like Pothos are virtually impossible to kill and help filter the air of harmful indoor pollutants. Plus, surrounding yourself with greenery is a natural mood booster!
3. Flood every room with light.
The fall and winter months can be particularly difficult, especially if you are prone to seasonal affective disorder. Don't forget to let light into your space all year round by opening the curtains in every single room during daylight hours. Opening curtains, especially on your south-facing windows, also allows sunlight to naturally heat your home. Just remember to close them at night to keep out the chill!
As an allergy-prone household, we keep a HEPA air purifier running in almost every room. A good air purifier with a True HEPA filtration system can catch over 99 percent of the microscopic particles that pass through the filters, including airborne grass, tree and other pollen, dust, smoke, pet dander, mold spores, and bacteria — definitely something to smile about!
Air fresheners can be chock-full of phthalates and migraine-inducing chemicals. Ditch them and opt for natural solutions instead. Try diffusing essential oils or blending them in a spray bottle with water. Common palate-pleasing scents include citrus oils like lemon and grapefruit and herbal fragrances like peppermint, tea tree, and thyme.
Related reads: