7 Things You Need To Know Today (September 7)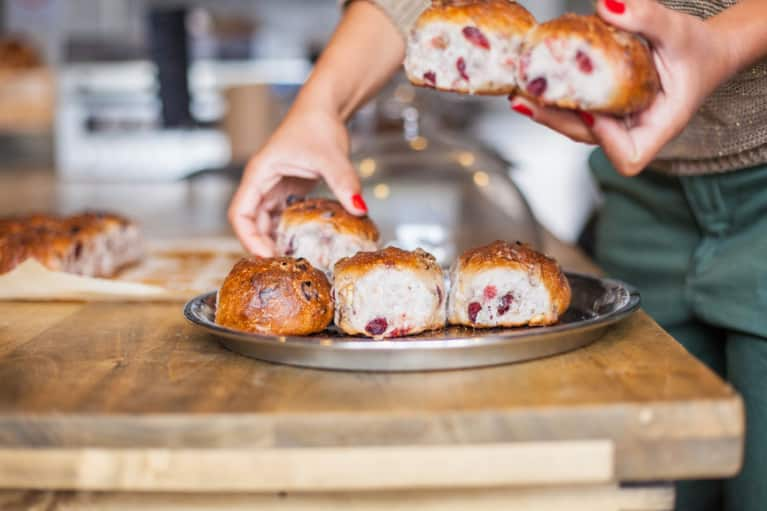 September 7, 2016 — 9:53 AM
1. This restaurant requires a doctor's note for gluten-free fare.
A cafe in Dublin has announced that unless patrons can produce a signed doctor's note confirming celiac disease or gluten intolerance, they won't be able to get gluten-free grub. The decision came after the disgruntled owner reached a breaking point with customers ordering gluten-free items without understanding what gluten actually is. (Eater)
2. This Swedish town is conducting a social experiment in hopes of making workers happier.
In Umea, one of Sweden's towns best known for its forward-thinking lifestyle experiments, scientists are carrying out 40 concurrent workplace studies to find out how to make its workers happiest. A few of the experiments include switching to six-hour workdays, increasing staff, and greater work flexibility. (Quartz)
3. Yes, when you're feeling down, you CAN write it out.
An experiment in which traumatized people wrote about their experiences for 20 minutes a day three days in a row found that they showed "marked improvement in their physical and mental well-being." On top of that, over the months following, participants had lower blood pressure, improved immune function, better relationships, and more. (Science of Us)
4. If you're of a certain age, a B12 supplement is probably a good idea.
Although you can get a significant amount of B12 through animal protein—think meat, fish, and eggs—research suggests that the vitamin protects against dementia, depression, and mental impairment. So if you're on the older side, you want to consider a supplement. (NYT)
5. Kids might be overdoing it on the sports.
There's no question that being an active child and teenager is important, but it's equally important not to take it too far—kids are suffering from back, knee, and other sports-related injuries at alarming rates. (The Washington Post)
6. Good news! Giant pandas are no longer endangered ...
The International Union for Conservation of Nature just moved giant pandas off the endangered species list—a tribute to forest protection and reforestation efforts in China. (Quartz)
Fewer than 5,000 eastern gorillas remain in the wild, and this number is steadily decreasing thanks to human activity like logging, habitat conversion for agriculture, and illegal hunting. (Popular Science)