How Crystal Nail Art Can Help You Harness The Power Of Tonight's Lunar Eclipse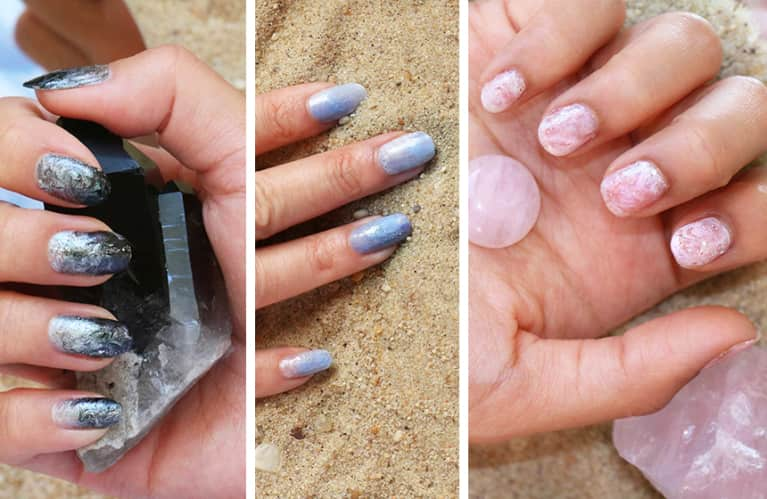 September 16, 2016 — 7:21 AM
It's full moon season again and you know what that means ... it's time to let things go.
Full moon energies are all about finally seizing the opportunity to purge and release and to help you go forward confidently in the direction of your dreams. With the helping hand of romantic Pisces' energy, tonight's lunar eclipse will help you take a risk on ... love, a promotion, dreams ... you name it!
A glistening crystal manicure to invoke these celestial energies can certainly help — a unique and fun way to reinterpret the mystical traditions that we so yearn to connect to. Because our hands and nails hold so much symbolism, using nail art with its myriad shapes, colors, and accoutrements can alter your mood and is a wonderful way to practice some loving self-care!
P.S.: Once you've finished your mani, grab the corresponding gemstone in your hands and enjoy your full moon love ride!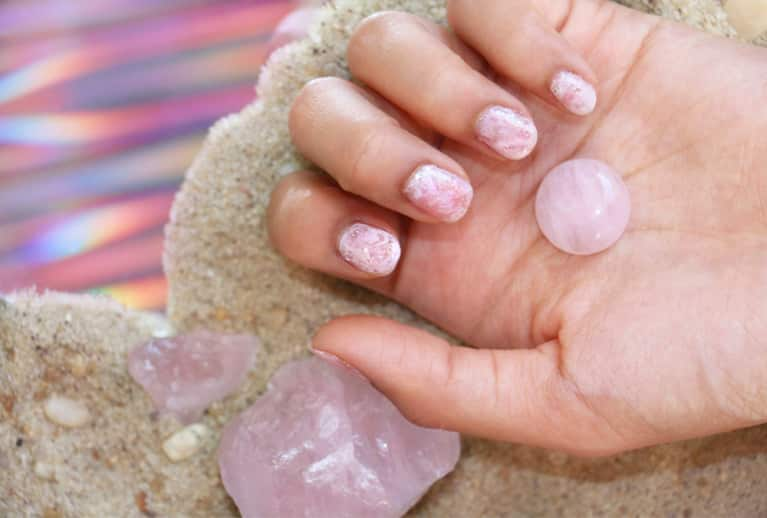 A pearly rose-quartz-inspired mani can promote warm and fuzzy feelings because it's the ultimate stone of love. Whether it is unconditional love for your animals, romantic soul mates, crushes, and/or your platonic love for kale juice, this stone will enhance all these feelings of love in any situation. Remember to love the most important person that's in your mirror every day ... yes, YOU. Don't ever forget to love yourself because being you is already enough!
The "Everything will be OK" manicure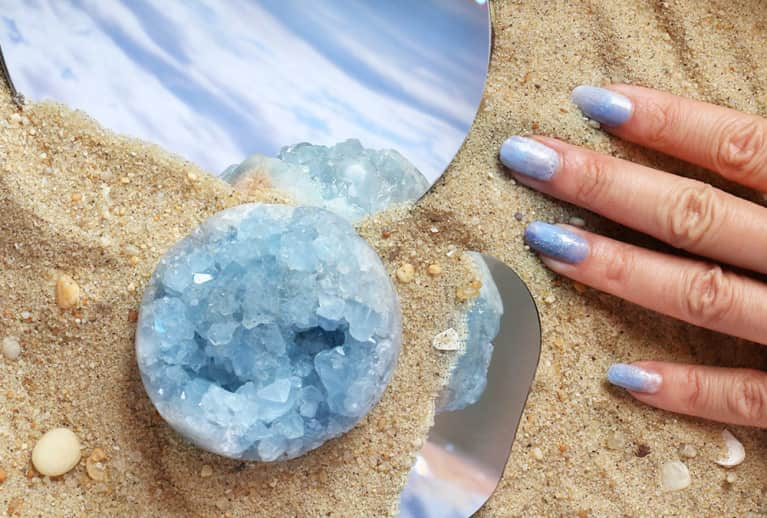 The beautiful blue and dreamy color of celestite is a wonderful and witchy way to give your fingers and hands the energy to be bold and ask for what you want — think of it as the friend who says, "Everything is going to be OK." Its vibrant hue corresponds to your throat chakra, giving you the power to speak up for anything you want and desire.
The keep-your-cool manicure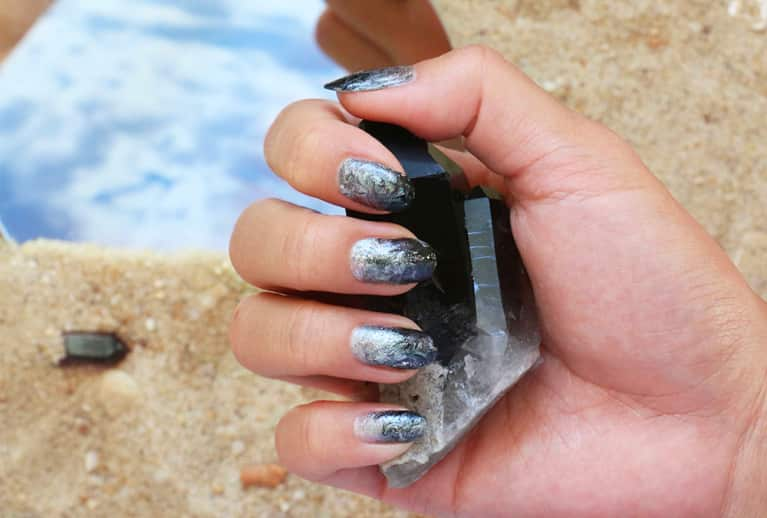 With all these adrenaline-fueled decisions we may be encountering under this lunar eclipse, a vampy smoky quartz manicure is a way to ground yourself and keep cool. Emotionally, smoky quartz can help you overcome those last-minute feelings of negativity that might erupt when you are trying to be bold. So, grab a smoky quartz to help maintain those confident feelings of inner strength and courage that you already knew you had in you. Good luck!
Step 1: Apply Raven by Zoya, an inky black as your base. ($10)
Step 2: Layer Acquarella Nail Polish in Cementitious, a creamy silver that's a nod to the moon and looks just like a smoky quartz crystal. ($16)
Related reads: