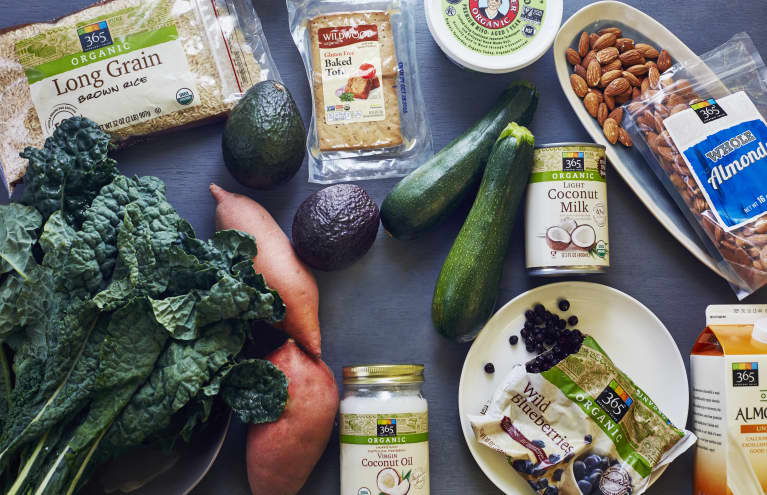 Growing up in Southern California, my family's mantra was always to achieve health and wellness by eating whole foods.
That's why my favorite recipes in all of my books make the most of superfoods like avocados, miso, almonds, and sweet potatoes.
What can you find in my grocery cart? Colorful produce, beauty-promoting fruits, fresh greens, and protein-packed nuts and seeds.
Shopping at Whole Foods Market ensures that I'm able to buy organic produce and essentials for home and work.
These essentials are made with low-sodium, low-sugar, and minimally processed ingredients, and I use them all in my personal cooking and recipe development.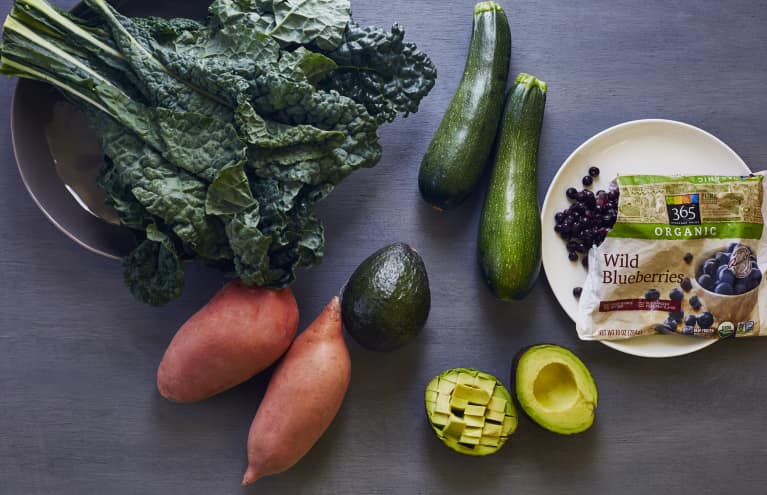 I love to get my antioxidant beauty boost from kale. I massage mine for all my salads and put it in my clean green soups, smoothies, and salads.
Full of vitamin A and beta-carotene, they make my eyes sparkle — and they're great for baking or roasted for a breakfast treat.
I love avocados. I use them in my delicious baking, guacamole, and for snacking. Avocados provide a great dose of good fat, skin-boosting vitamin E, and are hydrating.
I use these for zoodles, of course! They are so versatile, fun, nutritious and easy to make. I love zoodles as a green alternative to traditional pasta.
365 Everyday Value Frozen Organic Wild Blueberries
These are one of my favorite antioxidant-boosting and beautifying ingredients. These babes keep my skin and eyes glowing from the inside out.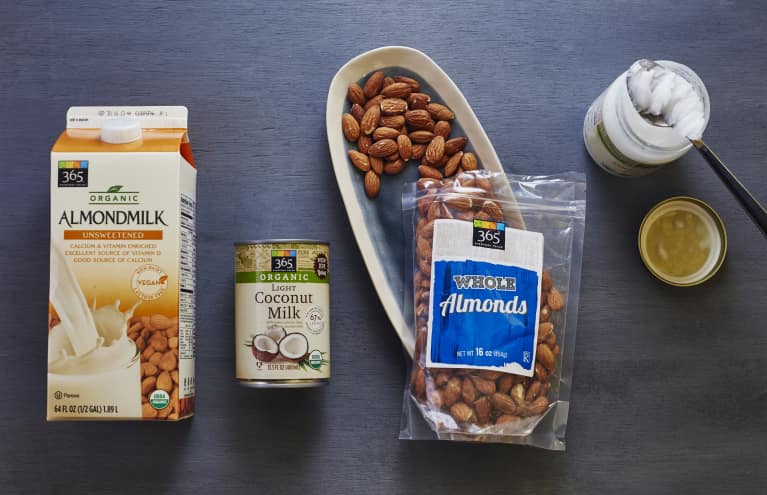 365 Everyday Value Unsweetened Almond Milk
This is the best for my baking, my morning tea, and smoothies.
Packed with biotin, almonds are perfect for snacking and baking (when they're ground up).
I love what this does to my smoothies — it's got great flavor and adds a rich and creamy texture.
365 Unrefined Organic Coconut Oil
So versatile, I even use it to remove my makeup! Coconut oil is great for baking and sautéing, too.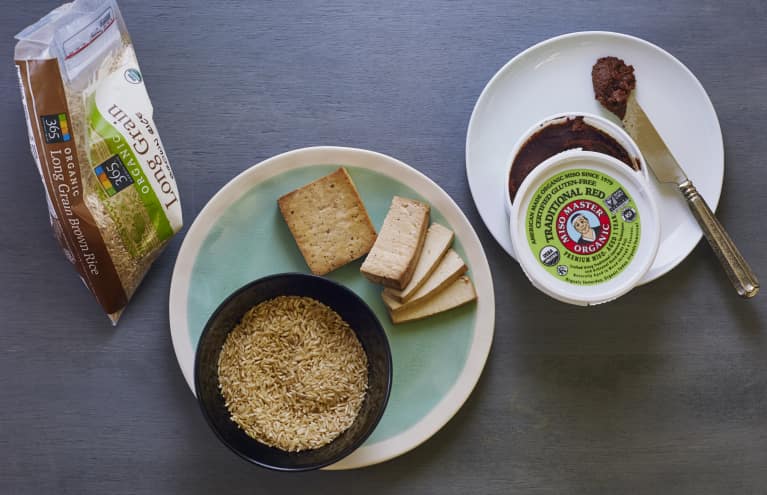 I'm a huge fan of all the natural nutrition in filling and earthy brown rice.
Wildwood Organic Savory Tofu
I love savory tofu for all of my fave vegan recipes and for a big protein boost. Yes, you can be vegan and be STRONG!
Miso Master Organic Traditional Red Miso Paste
All the great fermented probiotic benefits alone are worth the buy! I love miso paste for adding umami flavor to salads, roasting veggies, sautéing noodles, and in soup.