6 Tiny-Home Owners Share Their Secrets To Meaningful Living
Do you have a "dream house" you wish you lived in? Do you lose yourself in Pinterest boards of bedroom makeovers? I used to. But I've become much happier since I stopped.
I learned a new way to think about home when I traveled the country interviewing tiny-house residents for my ebook, Life in a Tiny House. Although I live in a modest "big house," I investigated how the decision to move into a little home changed these people's lives. In the process, I changed my life too.
I left the experience inspired by those who had managed to cast off conventional ideas about dream homes to instead build dream lives that allowed them to work less and live according to their values
And the good news is that living in a tiny house is not the only way to achieve this sense of freedom. Here are a few lessons from these homeowners about how to craft a home — and a life — that's really worth dreaming about.
1. Discover your priorities.
Esther and Kenny wanted to work flexible, part-time jobs, but they also wanted a nice-looking, well-made house. They eventually realized that a tiny house on wheels afforded them both priorities. They decided that the size of their house was much less important than their ability to go on long camping trips whenever they felt like it.
Most of us have limited time, energy, and money and need to make wise choices about where and how we spend these things. If you consider your priorities in the context of your whole life, you may find you've been working long hours at a job you hate just to afford square footage or amenities you don't even value. Ask yourself what your real priorities are and which aspects of your lifestyle support (or thwart) them.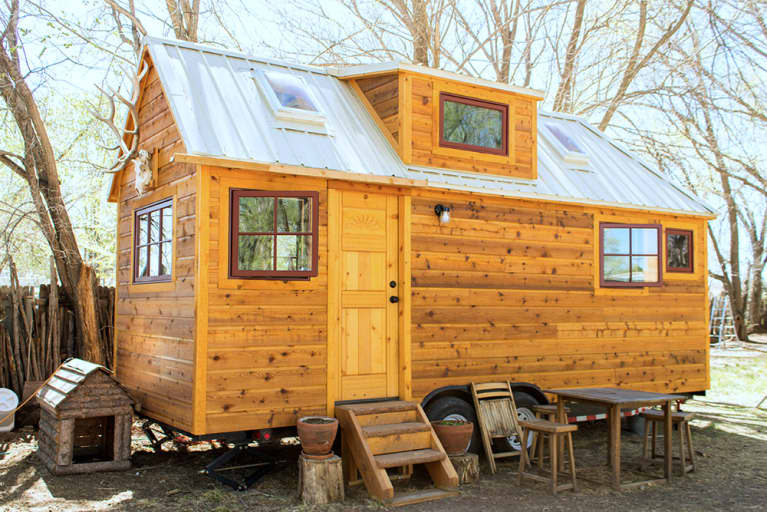 2. Remember, you don't need to have it all.
When Chris and Melissa designed their tiny house, they knew they wouldn't have space for some things they wanted—or even for some things they needed. However, they also knew they didn't have to own all those things in order to have access to them. Their tiny home doesn't have an oven or laundry machine, but the house they're parked behind does. They've formed a relationship with its owners so they can pop over to use these amenities from time to time. The relationship benefits both parties: Chris and Melissa leave cookies as a thank you when they use the oven, and both households lean on each other for pet-sitting help.
When you think about what you need, ask yourself if you really need it all of the time. What can you share? What can you borrow? What can you give in return?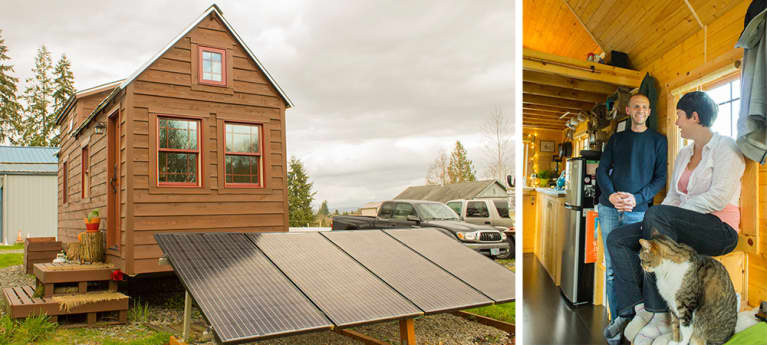 3. Challenge yourself to experiment.
John Wells moved from a rambling country home in upstate New York to an off-grid tiny house in the Texan desert. Sound like a big, scary, risky change? It would have been, but he tested out aspects of his new life before making the switch permanent. Prior the move, he spent two summers living in a trailer in his backyard, renting his country house to vacationers to pay his mortgage. He also visited friends in the desert before coming out later to buy land.
If you're overwhelmed by the prospect of making a big change, remember, you can take it piece by piece. Find a way to experiment with something new before you commit 100 percent, and you'll learn along the way about whether it's the right decision.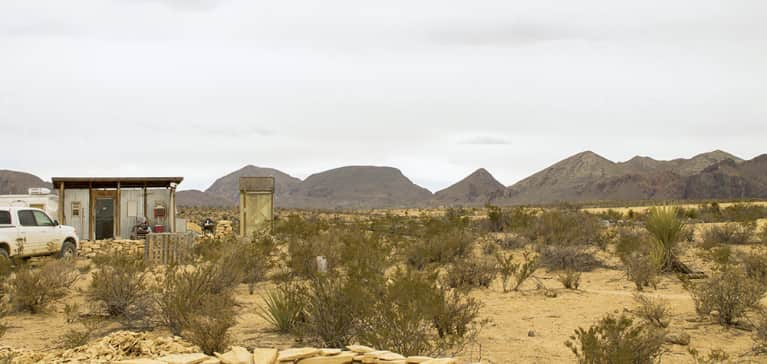 4. Cultivate the perspective you want.
John Labovitz loved how he saw the world while he was traveling—when a surprise could be waiting around any corner and each experience was something to savor. Building a house truck (even more mobile than a tiny house on wheels) helped him adopt this same sense of wonder every day. Suddenly, he could pick up and move at any moment.
How do you wish your lifestyle was a little different, and how can your space help you get there? It could be as simple as making an inviting corner to meditate or hanging a "CLOSED" sign over your computer in the evening to remind yourself how much you love to read.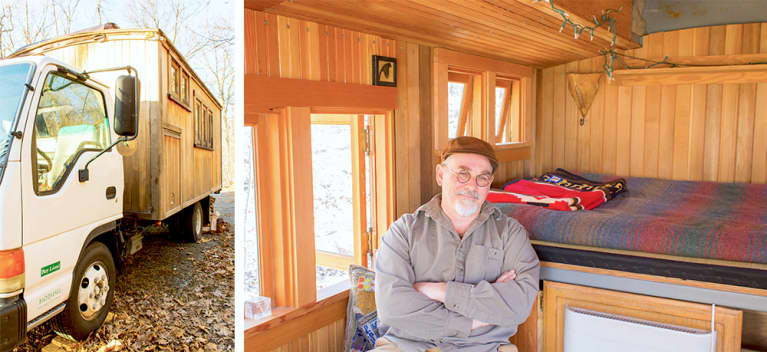 When I asked Macy Miller about how people reacted to her tiny house, she said, "People either love it, or they think you're a weirdo. Once you're OK with people thinking you're a weirdo, it's fine." Macy didn't mind meeting the occasional doubter, because her family and the people who really mattered to her understood what she was doing and why.
When you're operating from your own priorities and building a life and home that are really yours, you may meet people who don't get it. That's a lot easier to handle when you're part of a community of people who do get it and get you. Try to seek out people who understand and support you, even if what you're doing is a little "weird."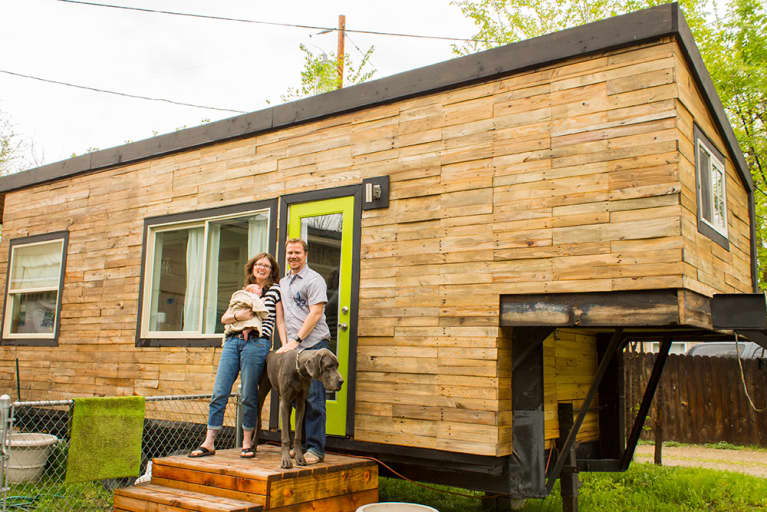 6. Separate your dream life from your dream house.
Our homes and apartments do affect our lives, but not necessarily in the way we think. It's possible to chase a vision of a dream house that actually makes it harder to live a dream life.
When I interviewed Erin about how her tiny house on wheels supported her life, she said, "If I can create material circumstances that allow me to more fully explore my own ability to break down walls, and to be patient, and to live simply, then my material life is supporting what I think is important." Although her house is dreamy and beautifully decorated, that's not what's most important about it. It could look vastly different but still provide her with that support.
Your space doesn't need to look like an Anthropologie catalog in order to be perfect for you and your needs. Invest in what really supports the life that you want to live, whether that means living on a sailboat, a remote house in the country, or a studio apartment walking distance from all your favorite restaurants. Your dream house isn't a style, a size, or a location—it's whatever lets you live the life you want to live.
Related reads: