7 Things You Need To Know Today (September 6)
mbg Contributor
By Leigh Weingus
mbg Contributor
Leigh Weingus is a New York City based freelance journalist writing about health, wellness, feminism, entertainment, personal finance, and more. She received her bachelor's in English and Communication from the University of California, Davis.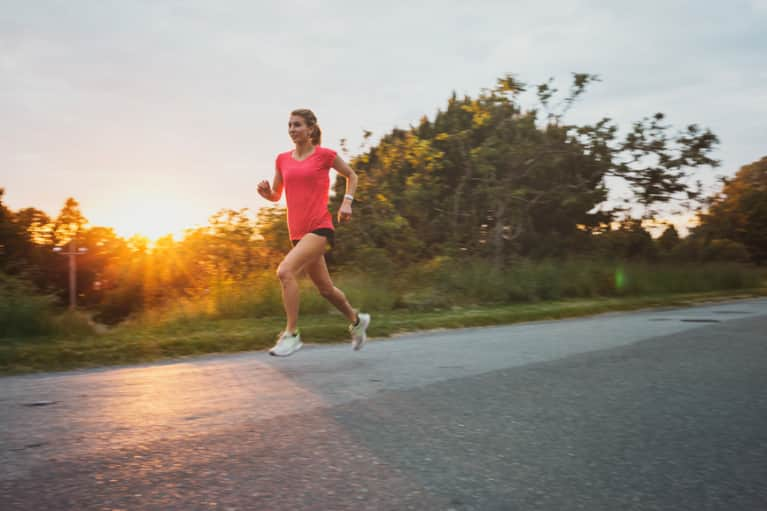 1. Yep, there's a reason you never want to work out.
According to new research by a biologist at Harvard, human beings' bodies are built for running—but they don't actually want to do it. Biologically, we only want to run when it's for survival, and the rest of the time we want to conserve energy. So in an age when we don't have to outrun predators or gather our own food, it can be a little tough to tear ourselves from the couch to go for a jog. (Harvard Magazine)
2. This fabric could be the future of workout gear.
Scientists have found a way to manipulate the material used in plastic wrap to become a "self-cooling fabric" that releases body heat. In trials, it has kept skin three degrees cooler than other fabrics. Why couldn't this invention have come at the beginning of the summer, right? (TIME)
3. Yes, hating your job is bad for your health.
A new study out of Ohio State University found that those who expressed lower fulfillment in their careers were more likely to experience mental health issues like depression and anxiety. And "increased anxiety and depression could lead to cardiovascular or other health problems that won't show up until they are older," explains the study's author. (Fast Company)
4. The FDA wants you to use bar soap.
In an effort to encourage consumers to make the switch from antibacterial to regular soap, the FDA just issued a ban on triclosan and 17 other potentially dangerous chemicals typically found in antiseptic hand and body washes. Companies have a year to make these changes. (mindbodygreen)
5. Marijuana use is becoming more common.
Over 13 percent of adults surveyed in 2014 said they'd used marijuana in the previous year, up from roughly 10 percent in 2002. The spike is likely due to the increasing legal and social acceptance of the drug. (HealthDay)
6. Organic Gatorade is here.
Gatorade has officially rolled out an organic version that contains cane sugar, but consume wisely — it still has 20 grams of sugar per 12-ounce bottle. (NPR)
7. Ever wonder why you cry so easily on airplanes?
Nope, you're not the only one sobbing over that cheesy rom-com. Actually, crying on airplanes is pretty common. Although there isn't much research surrounding this phenomenon, Ad Vingerhoets, a psychologist and crying expert, theorizes that it has something to do with the feeling of powerlessness we experience while airborne. (Financial Review)