The Teas, Elixirs & Beauty-Boosting Powders To Get Your 5 A Day
It's no secret that what we eat affects how we look and feel. Beauty from within isn't a new concept. In fact, it's been a tenet of Eastern medicine for centuries. But it wasn't until recently that the Western beauty biz (and consumers) really took notice.
Carla Oates, Australia-based naturalist and founder of The Beauty Chef, explains, "It's really been these past few years that people have started to become aware of ingestible beauty products and the wealth of benefits they have to offer. Before that, there was no definitive retail space for it—without a market that blurred the line between wellness and beauty, the products sat in specialty salons and health food stores."
Ingestibles—aka digestible beauty products—were a major trend at this year's Indie Beauty Expo. And according to a 2015 report published by the Global Industry Analysts Inc., the worldwide market for nutricosmetics is projected to reach $7.4 billion by 2020.
"In the future, I see Ingestibles becoming way more accessible to everyone and starting to pop up in unsuspecting (more mainstream) locations that will allow people to make a daily habit out of them," notes Amanda Chantal Bacon, L.A.–based chef and founder of Moon Juice.
While cleansers and masks are amazing, their benefits are limited ... to the areas where applied. If you're just focusing on topical solutions, you aren't addressing what's going on inside. "You can spend a fortune on the latest serums to try and help fix your skin issues, but you won't get profound results unless your digestive tract is in good shape first," says Oates. Makes sense, right?
Ingestibles promote healthy skin, hair, and nails from the inside out. These powders, pills, elixirs, and teas contain ingredients like collagen, hyaluronic acid, and antioxidants that boost beauty from within. And they just may be the crucial step that's missing from your beauty routine.
Here, the latest crop of beauty-boosting ingestibles.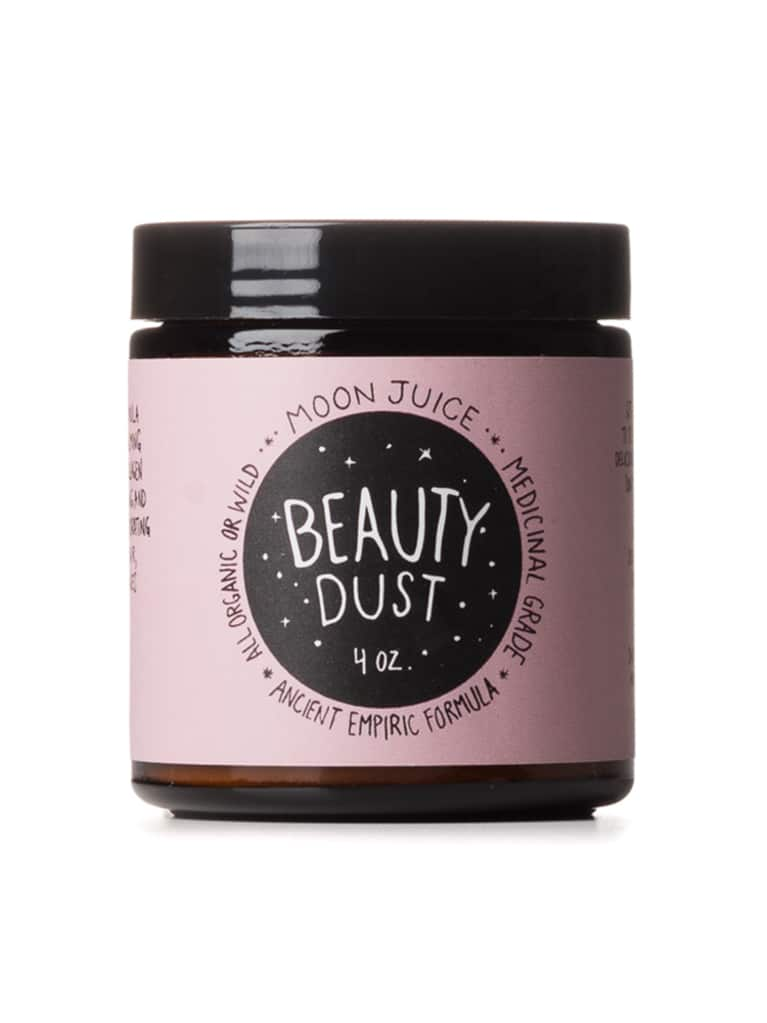 POWDERS
Moon Juice Beauty Dust is a medley of organic goji, rehmannia, schisandra and pearl, alchemized to deliver supple skin, shiny hair and bright eyes. The slightly sweet, black tea taste pairs perfectly with berry smoothies. And their new single serving sachets are our go-to for beautifying...literally anywhere. ($65)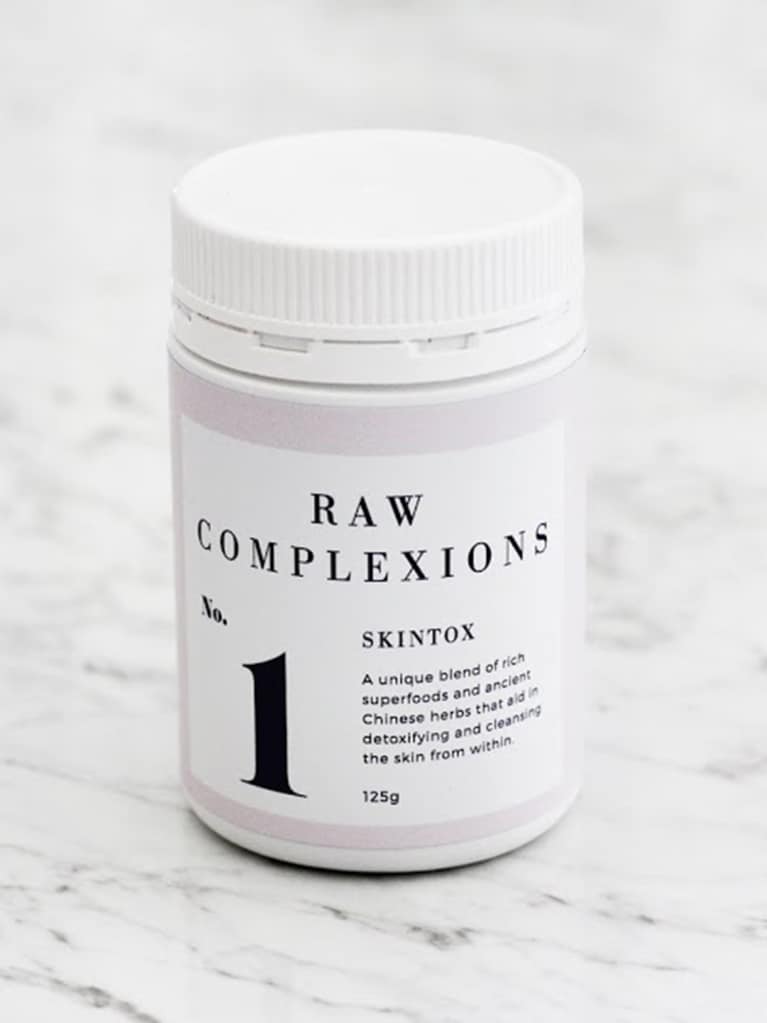 Raw Complexions Skintox Beauty Food combines nutrient-rich superfoods and ancient chinese herbs that aids in purifying and cleansing the liver of built-up toxic—that can often lead to conditions such as acne, rosacea, inflammation and psoriasis. ($35)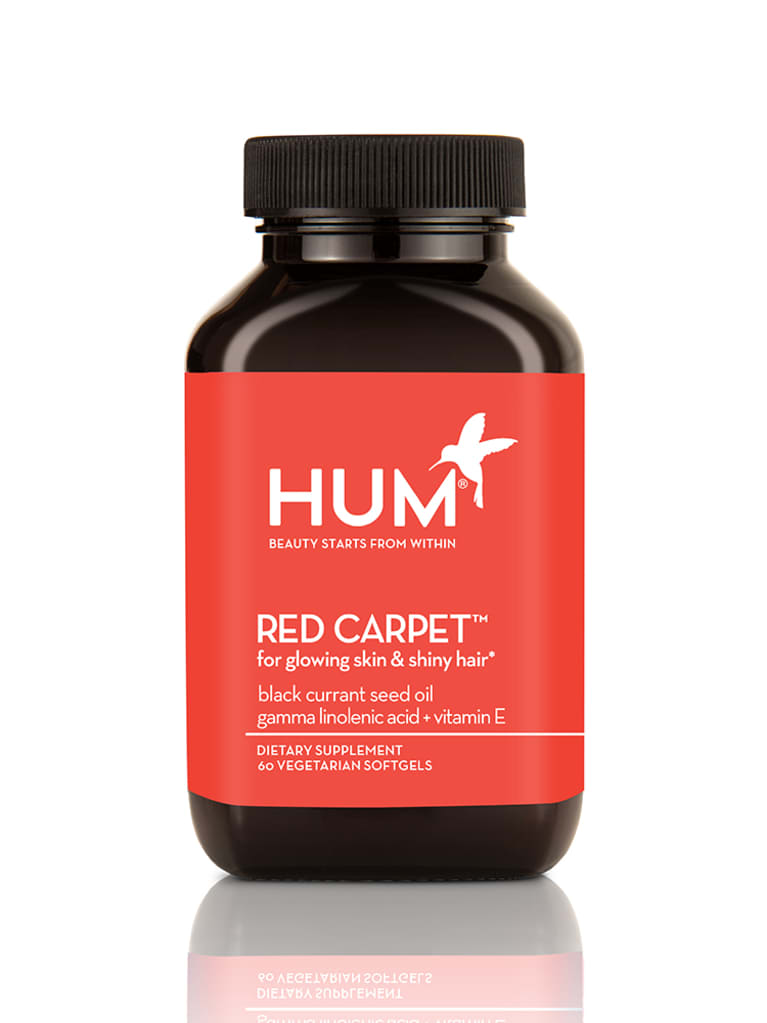 PILLS
Hum Red Carpet promises glowing skin and shiny strands in six weeks. This plant-based formula is powered by black currant seed oil (a natural source of gamma-linoleic acid and alpha linolenic acid) and sunflower seed oil, which packed with vitamin E and omega-3s fatty acids. ($25)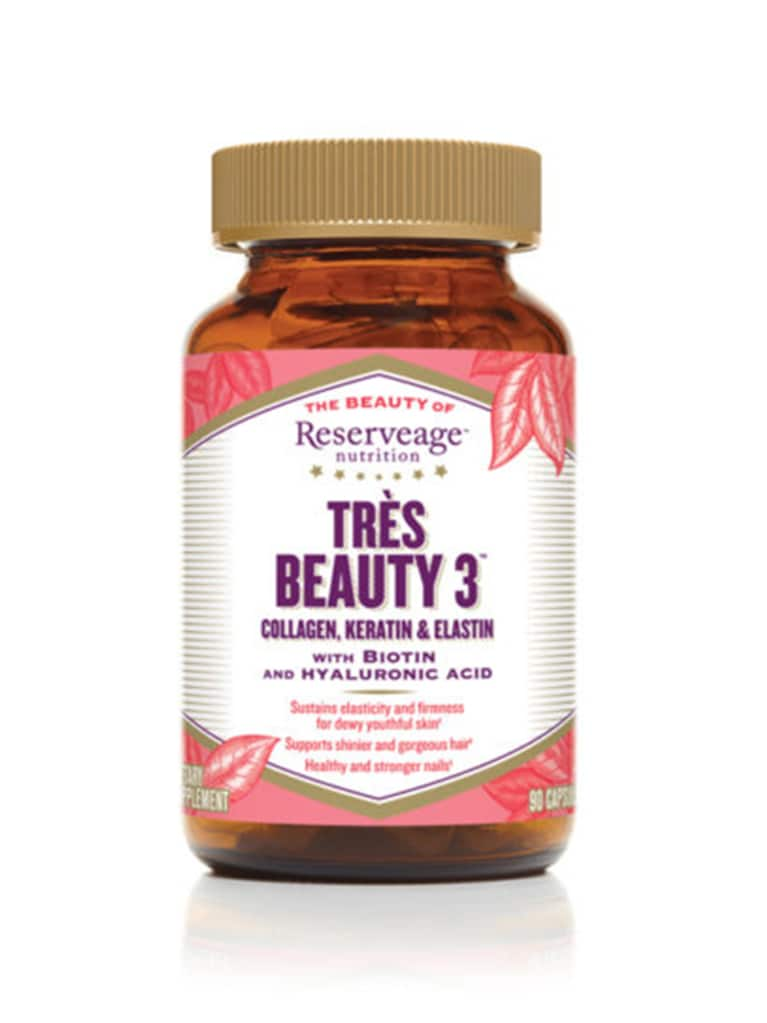 Reserveage Très Beauty 3 combines collagen, keratin, elastin and biotin to support youthful skin, lustrous locks and stronger nails. Hyaluronic acid adds a mega boost of hydration. ($59.99)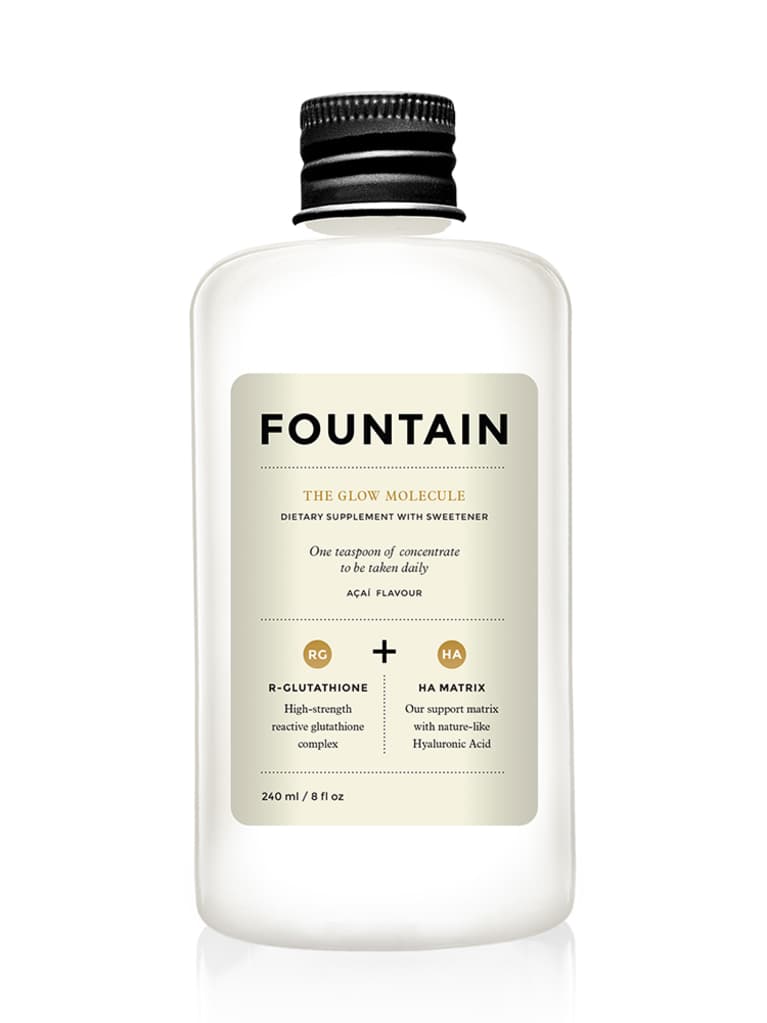 ELIXIRS
Fountain The Glow Molecule contains a concentrated form of reactive Glutathione complex, which is shown to bring out a bright, youthful-looking glow. This easy-to-take liquid is the perfect pick-me-up for tired skin. ($50)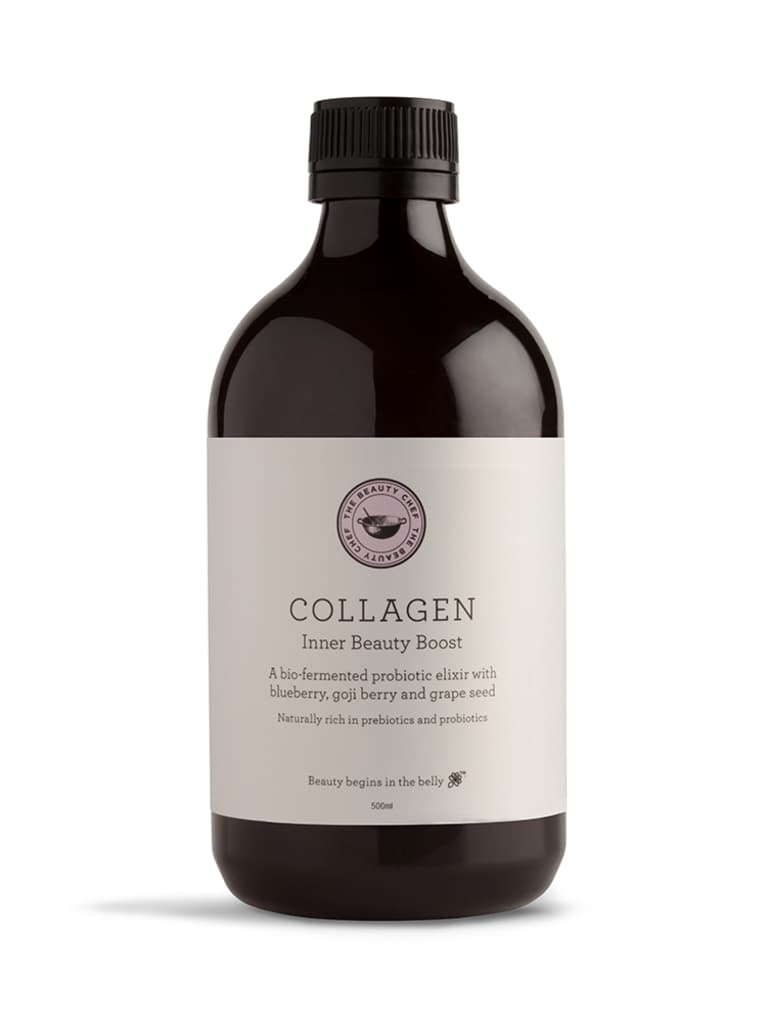 The Beauty Chef Collagen Inner Beauty Boost is an antioxidant-rich fusion of berries, grape seed extract, zinc and vitamin C — with more than six billion naturally occurring prebiotics and probiotics. This bioactive concentrate balances the digestive tract and promotes a plumped complexion. Plus, it's super tasty on its own and in recipes, like Roasted Strawberry & Coconut Cream Flan. ($39.95)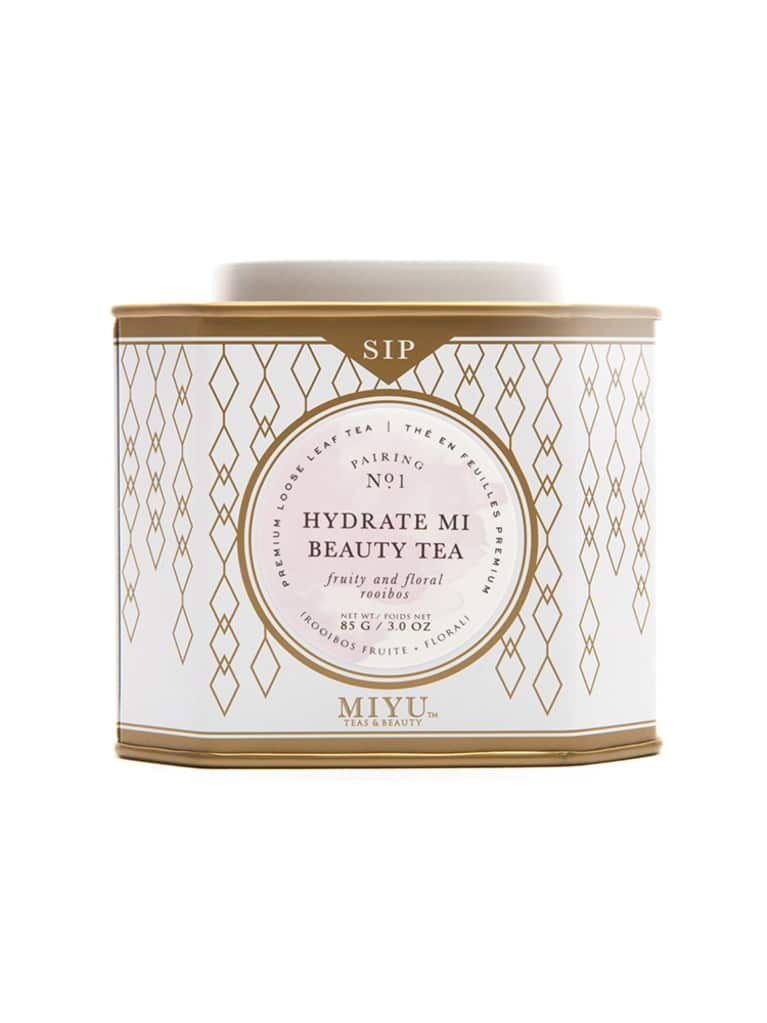 TEAS

Miyu Hydrate Mi Beauty Tea Deluxe Edition is great if you're a frequent traveler or live in a dry climate. This fruity fusion of green rooibos, goji berries, rose petals and snow pear essence is loaded with flavonoids, vitamin C and electrolytes to ward off free radicals and hydrate from within. ($25)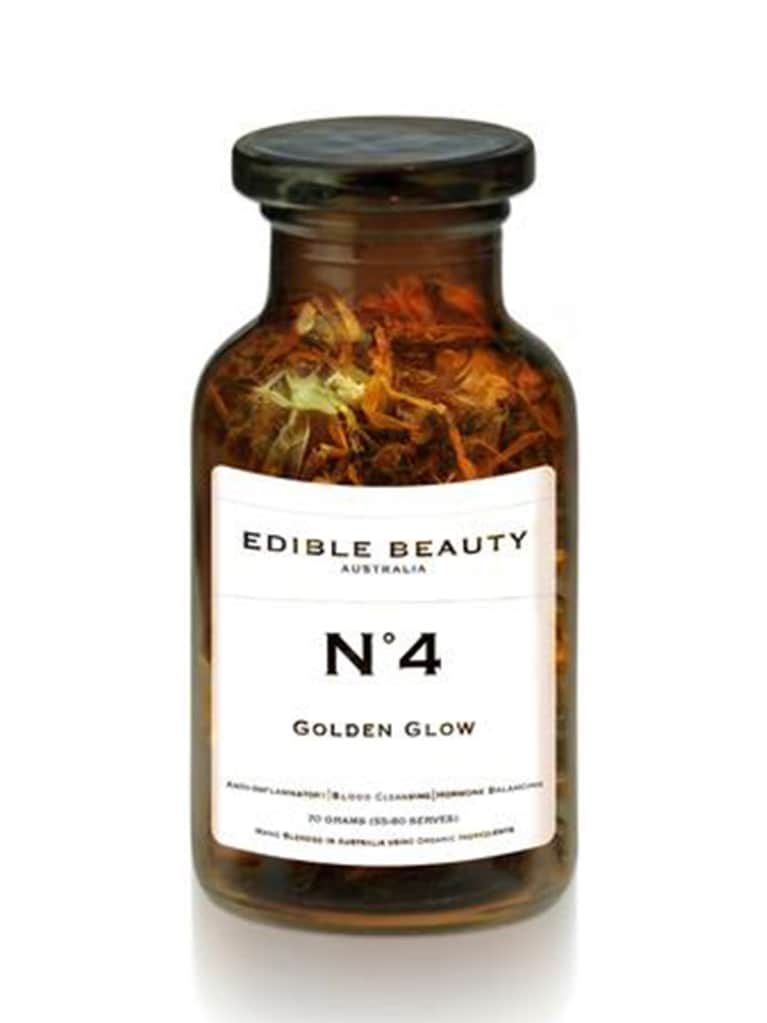 Edible Beauty Australia No.4 Golden Glow Tea is a radiance-boosting blend of detoxifying burdock and cleavers (which stimulates the function of the lymphatic system), hormone regulating licorice and red clover, and nourishing nettle. And since it's caffeine-free, you can enjoy it AM or PM. ($26)
Related reads: