How Becoming A Yogi Made Me A Better Runner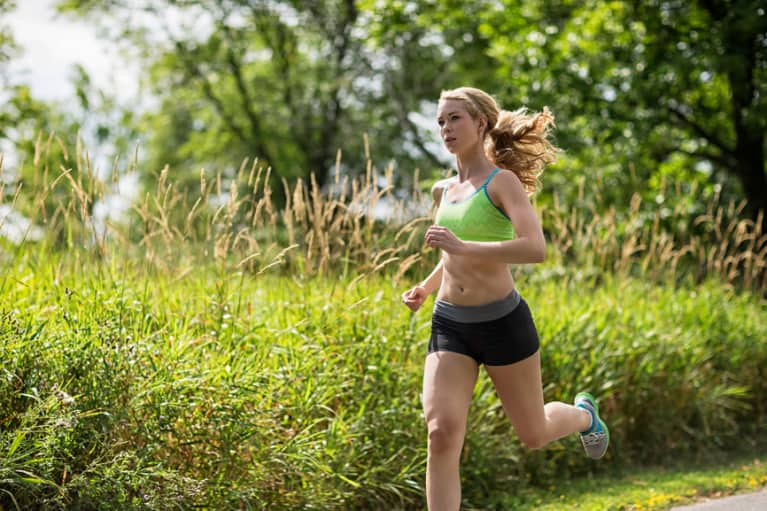 A few years ago, I started running to get in shape and be healthier. What I didn't realize was that the 5 kilometers I was attempting to run every day would lead me to a transformative yoga practice.
So, how did that happen?
I remember when I first started running, I thought it was easier to fill my mind with a bunch of thoughts. While running, I would plan the day ahead, trying to solve any pending problem or find anything that would keep my head busy to avoid thinking of my growing tiredness.
That way, I would get to the 5K mark without even noticing. Boy, was that a flawed strategy. As it turns out, after the third kilometer, I would start feeling awful, desperately longing for the run to be over and not really enjoying it. And even on occasions when it did work to distract myself, my pace was never the best and I was completely exhausted afterward.
Soon, I realized that I had to change my approach or I would never be able to go farther. I decided to run with a more mindful attitude, being aware of all the things that were going on around me. I started to pay attention to my breath; instead of getting annoyed by the discomfort, I embraced the lactic acid in my thighs and calves. I would look at people's faces passing by and the beautiful trees in the park. I even stopped listening to music; the increasing rhythm of my heartbeats were all I needed to ignite the spark.
Running became some sort of moving meditation for me. And that's exactly how the person who convinced me to try yoga described it. I know that this definition might not be totally accurate, but does it really matter when it introduced me to such a beautiful practice? I gave it a try, taking the same mentality from the track to the mat, and the transition was so natural.
Soon I found out that it is exactly what yoga teachers constantly encourage, to follow your breath with movements, to only focus on the pose you're performing, and emptying your mind for better results. I quickly fell in love with yoga because it felt like it was giving me exactly what I was looking for in my running shoes.
The best part? Both of my practices were perfect complements for each other. The asanas were taking care of my knees and feet, the stretching helped me to recover faster from long runs, and my stamina was in top-notch condition thanks to all the pranayama exercises.
It might not be obvious, but to me, running and yoga are very similar.
Soon enough, I didn't even care how long I had to run for. I got to know my body better and I understood when I had to push myself for a little bit more or when it was time to stop. And when I did measure my distance to keep track of my progress, it was a pleasant surprise knowing that 5 kilometers felt shorter than ever.