Mani, Pedi, Meditation? These Nail Salons Will Change How You Think About Self-Care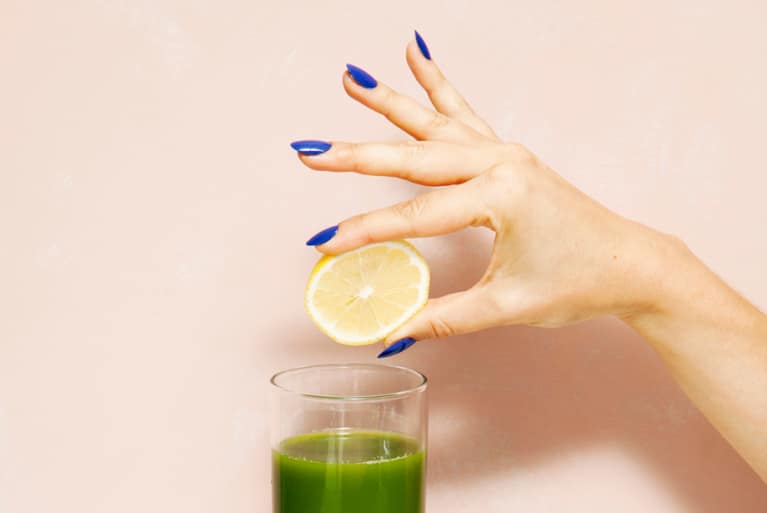 Nail salons are cleaner, greener, and safer than ever. So what comes next? Souped-up self-care! No longer simply places to get your digits painted, wellness-oriented studios are challenging the perception and changing the narrative. These bonafide holistic havens offer an elevated experience, where you can treat more than just your hands and feet to some TLC—and, of course, leave with your nails looking lovely.
Since opening six years ago, tenoverten (the OG green nail salon) has grown into a natural nail empire, with four locations in New York—Midtown West, SoHo, Financial District, and TriBeCa—plus Austin and Los Angeles. From day one, the focus has always been on creating a nontoxic nail experience. "We have never done gels or acrylics and are completely formaldehyde-free," says co-founder Nadine Abramcyk. Beyond just carrying safer polish, tenoverten actually created their own brand of 8-free, cruelty-free varnish and safe nail care products (think: non-acetone remover and rose-infused cuticle oil). "We just love natural nails and overall wellness, so try to impart that to everyone who walks through the door, so that it spills over into their own personal beauty routines."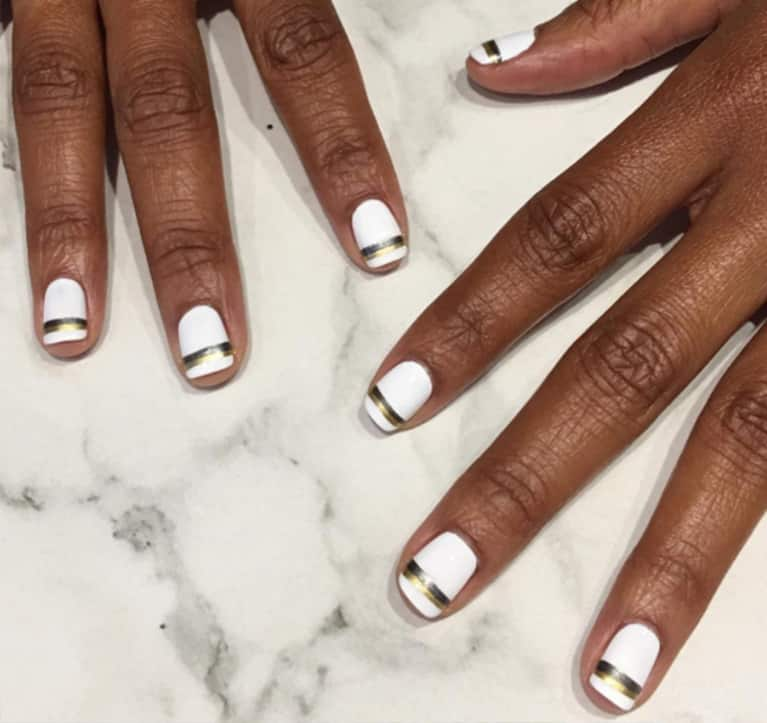 Van Court's devotion to the healthiest, safest practices extends both to clients and workers. "We were one of the first studios to harness the power of natural products and nontoxic lacquers while championing the nail technician," says co-founder Ruth Kallens. Beyond just pampering, treatments target concerns like sun damage and brittle nails. Rituals are replete with organic lotions, house-made scrubs, and pretty polishes, ranging from 5-free to 9-free, all of which are owned by female entrepreneurs. How cool is that?!
If the prospect of a mani, followed by a guided meditation session or a stress-relieving massage sounds positively magical (as it does to us), sundays is your new go-to. This serene NoMad studio is stocked with organic lotions and natural scrubs as well as eco-friendly lacquers, including their eponymous polish, which comes in tons of pretty shades and just so happens to be 10-free, nontoxic, and vegan.
Since opening in 2014, pH7 has solidified itself as Williamsburg's premier eco polish and events space parlor. Most accurately described as an oasis of serenity and sustainability, the salon specializes in nontoxic mani and pedi services. As if an antioxidant-rich acai salt soak followed by an essential oil massage weren't enough to put you at ease, you can also soothe your senses with cups of herbal tea, on tap and curated for any wellness woe...
Late last month, Chillhouse opened on the LES—to the delight of wellness enthusiasts in all five boroughs. In addition to nontoxic manis (The Full Monty even includes an essential oil pairing) and relaxing massages, this hybrid nail salon and café also serves up a variety of health-boosting beverages, from matcha lattes to specialty drinks, such as the Beet-chata and the Ube-Bey Latte. And this emphasis on wellness extends beyond just customers. "We also have a brand-new, state-of-the-art ventilation system that removes particles and potent odors from the manicure area," explains owner Cyndi Ramirez.
Whether you call it a trend, a shift, or an evolution, one thing's for sure, this push toward pampering services and holistic practices is just one more reason to love your nails.