Adina Grigore is the founder of the organic skin care brand S.W. Basics and a total genius when it comes to natural and DIY beauty. Growing up and as an adult, Grigore was plagued by acne, dry skin, and mysterious rashes. When nothing was working, she decided to use her background in holistic nutrition and put what she knew about food to the test on her skin.
Armed with her new discoveries, Grigore began consulting with clients about their skin care woes while making her own products on the side. "I learned pretty fast that it was hard enough to ask people to cook their own healthy food, never mind their own skin care!" she said. This quickly became a full-time gig, and her skin care line S.W. Basics was born.

"I put on workshops and showed people that there's stuff in your own kitchen that's good to use on your skin, and afterward people would ask me if they could buy the things I'd just taught them about. So it was simple to take the next step to package and sell people something that's good for them."

Here, her simple daily rituals that have an answer: Skin care doesn't need to be so complicated.
A.M. Ritual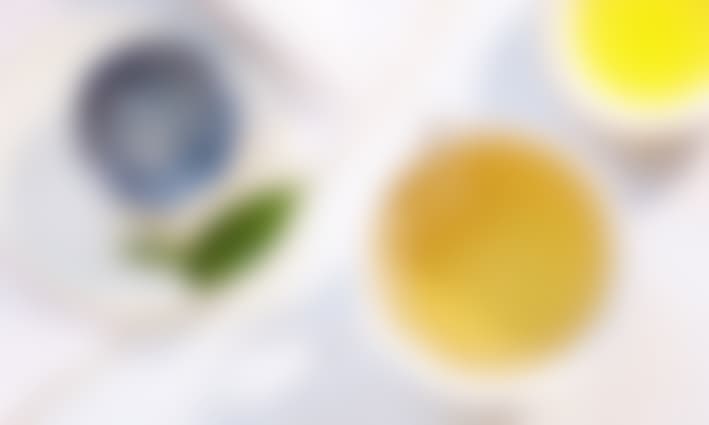 The past few years, S.W. Basics has required a ton of traveling, so my days really vary based on where I am. In New York, I have really lazy mornings because I'm a night owl that still needs so much sleep. So I get up between 8 and 9am, and I move really slowly. I wash my face with only water — 10-20 splashes. Then I look in the mirror and decide if I need anything else. Usually I do a light layer of our Cream with wild-haverested, organic shea butter form a Fair Trade women's cooperative in Ghana. I wear less and less makeup these days — I've been really inspired by our audience on Instagram who do the Skin Cleanses from my book, and then everyone braves a bare selfie face! It's amazing and helps me have the courage to do it too.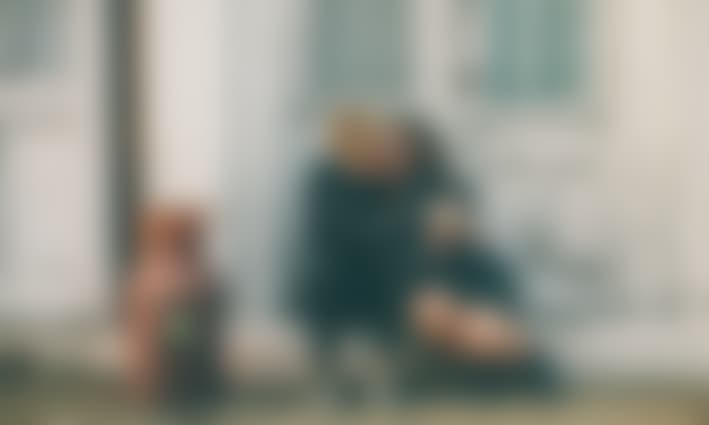 Unless I have a breakfast meeting, I usually spend mornings cleaning or tidying while my hubs drinks coffee, then we head to the office. In other cities, we get up way earlier and work out in the morning. No matter where I am, I drink either iced black or green tea or a very, very small amount of coffee (less than half a cup). I find that caffeine makes everything better, but I'm insanely sensitive to it. One sip too much and I experience mental explosions all day long, and then a serious, ugly crash.
Work Life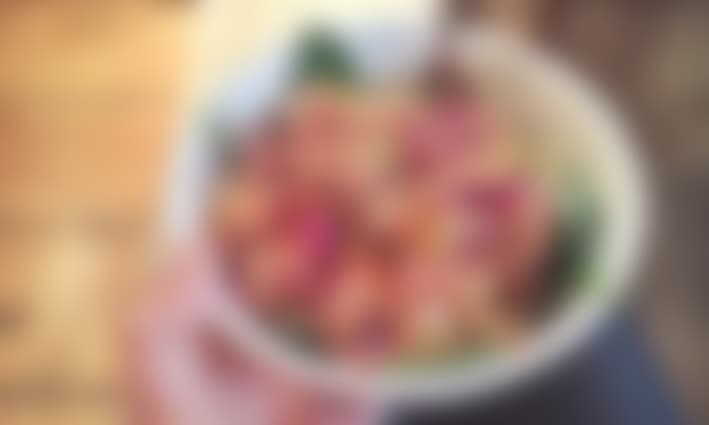 At work I have a piece of homemade sourdough toast (my hubs makes sourdough loaves every week from a wild starter) with organic butter and sometimes a fried egg. Some days I'm really healthy (aka snacking on almonds and eating salads), other days we all take cookie breaks and order burgers. We work in an open office with eight people, so our moods tend to align and we influence each other. So if we're all cold and low energy we like comfort foods, and if we're chipper and it's warm we're a little healthier. Throughout the day at the office I'm testing products we're working on, but I'm also addicted to hydrosols — I spray our rosewater and lavender mists numerous times throughout the day.
Moving Meditation
Lately I'm obsessed with Orange Theory. I go twice a week and run outside at least two other days per week. I hate working out so much, I always have to drag myself. Recently I've gotten into the habit of going to work in fitness garb just to give myself one less excuse (perks of not having to dress up for the office!). But of any wellness practice I've tried, including meditation, exercise wins. It's like a drug in the sense that I feel completely transformed mentally after. It will reverse a down mood just as well as it'll soothe anxiety. So I try to stay fairly committed to it.
P.M. Ritual
When I get home I shower, which is where the rest of my beauty routine happens. I rotate between Seaweed Bath Co., Verb Hydrating Shampoo, and depending on if I've worked out, I use Zoe Organics Body Wash on my face and body or I just rinse with water and follow with our sesame, macadamia and avocado Body Oil.

Then I usually work for a few more hours, we cook dinner or order, depending on how late we work. When traveling we're good about reading or having quiet time before bed, but in New York we always unwind with TV. We tend to binge through shows — recent faves have been The Good Wife, Stranger Things, Love, Adventure Time and Bob's Burgers. At bedtime we listen to a meditation usually from Meditation Oasis or from Insight Timer, and we diffuse essential oils.
I recently wrote my second book, Just the Essentials: How Essential Oils Can Heal Your Skin, Improve Your Health, and Detox Your Life, which launches in March 2017, so I've got essential oils on the brain. Here are a few amazing sleepy-time essential oil blends, which will be in the book! You can put them in any type of diffuser according to the instructions, or sprinkle a few drops inside your pillow case.
For stress:
1 drop chamomile essential oil
1 drop lavender essential oil
1 drop geranium essential oil
For general sleepiness:
1 drop jasmine essential oil
1.5 drops rose otto essential oil
Related reads: