Yoga Teacher Training: The Perfect Counter to Corporate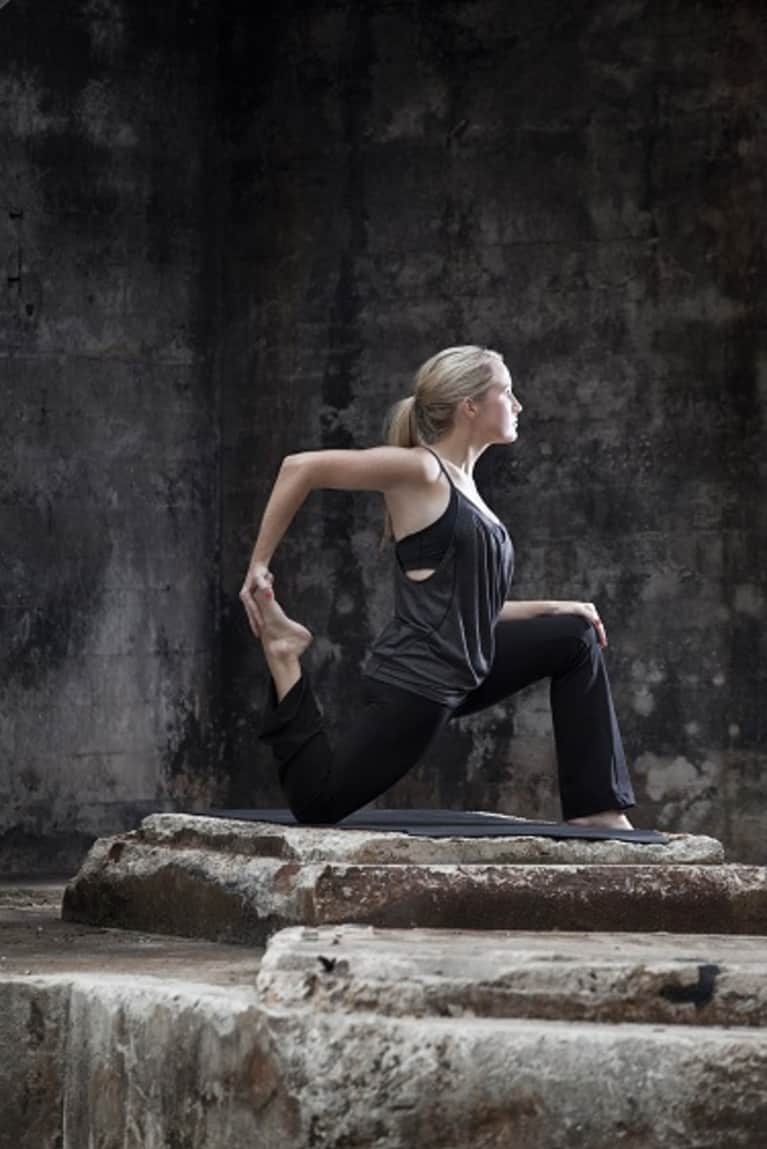 Armed with a laptop, two BlackBerrys and a cell phone and having succumbed to the 24/7 workday for which Hong Kong is well known among executives, I hit a stress breaking point last year that sent me running for the nearest yoga studio. As the universe would have it, a yoga studio was uncannily close to my office and starting a yoga teacher training course shortly. I signed up, dove in and never looked back. It kept me sane during long workdays that can truly be endless when working abroad with a headquarters on the opposite side of the globe. As Hong Kong's office hours wind down, the U.S. is just waking up and ready to call, email, message until you literally pull the plug on your electronic devices (ahem, plural), and enforce a short reprieve for a nap, er, night. So yoga teacher training (YTT) it was and mine at Anahata Yoga was life-changing. With every BlackBerry buzz, I countered with a mean deep breath. With every rapid fire email exchange, I'd loop a relaxing chant from a kirtan session through my head. With every after hours international conference call across time zones, I'd add self-practice before bed. When time was short, just sitting on my mat during the late night conference calls seemed the physical and mental magic carpet ride to balance. I'd like to believe that my mat actually has the power to disable my BlackBerrys should they near, but alas, I suppose yoga can only do so much.
Beyond a broad (Sanskrit) vocabulary of mudras, bandhas, kriyas, asanas, pranayamas and more, my YTT essentially provided me with a skill set to manage myself under pressure, observe and adjust my reactions and maintain a healthy perspective. Short deadline? Just add dhyana. Case of late night nerves? Enter yoga nidra. A no-sleep airplane seat? Bust out some aisle asanas. Plummeting afternoon energy? Voila! Pranayama. I feel as if I have finally found the life toolbox I never had thanks to my YTT - not to mention a hearty rolodex of equally enthusiastic yogis – students and teachers alike – ready at any moment to inspire, commiserate, share and stretch it out with me. And let's be honest, who doesn't feel better countering workplace woes with a mat and a mean playlist? Sure beats quivering with sleeplessness, stress and caffeine overdose any day. I'm even thinking about offering some yoga on the house to my coworkers so they too can feel the yoga love and make our workplace even happier and more productive than it already is. As we all know, there's nothing like a good yogi love fest.
So whether or not you're able to commit to a YTT, commit to yourself by making you a priority at least as much as you do your job. Your body, mind, attitude, health, relationships, job and maybe even your reaction to that blinking red light on your Blackberry will improve – and all will thank you.
What has yoga taught you about self-care, stress and rest? Let me know how you take care of yourself!