This Is The Future Of Sustainable Floral Design (And Yes, It Includes Succulents)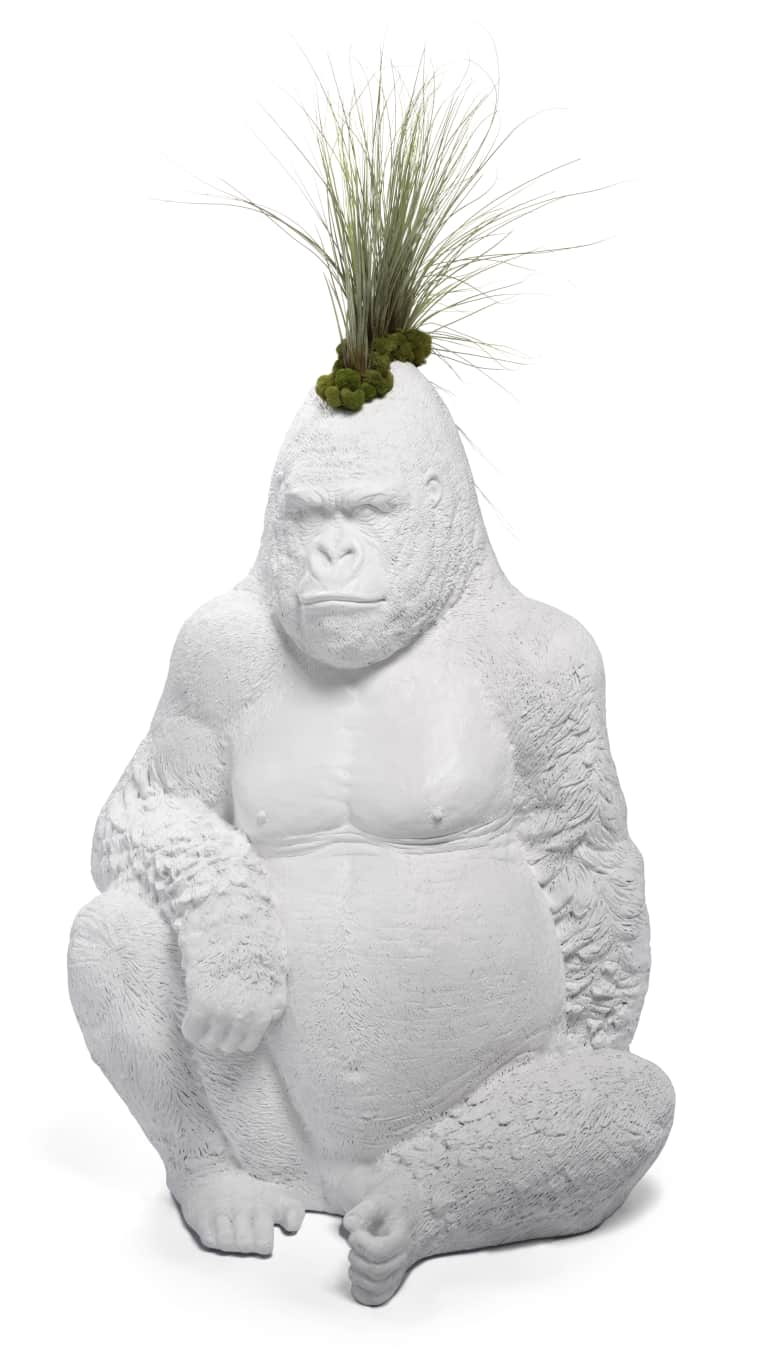 As soon as I step out of the intense Miami heat and into Plant the Future's 2,000-square-foot, white-walled warehouse in industrial Lemon City, I feel calm. Hundreds of miniature cacti and succulents are arranged in containers like so many tiny pastries; staffers quietly install spidery air plants and verdant mosses into sculptural white planters. There are also pots, bags of dirt, spindly branches, and other elements that Paloma Teppa uses for her fantastical large-scale installations at places like the 1 Hotel, the Faena, and Starbucks.
Paloma and her husband, Yair Marcoschamer, moved Plant the Future's operations to the warehouse just eight months ago, but they are already outgrowing the space. The plant business, it would seem, is blooming.
The proof is in the petals
From fresh green oases blanketing city streets (think: the High Line in New York) to nature-fueled designs draping skyscrapers across the globe, plant architecture is popping up everywhere you look. The future of architecture, it seems, involves tucking verdant greenery into every man-made design, and bringing, when possible, the outdoors inside. And for good reason. The appeal of plants spans beyond the visual, and greenery nourishes us on every level, even when we're just existing alongside it at home, outside, or at work.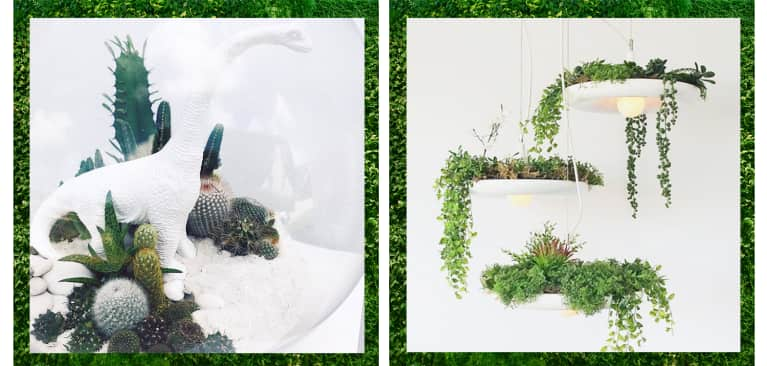 A true floral visionary, Teppa has been harnessing this plant power for over a decade with her industrial designs inspired by times past, present, and future. How this self-starter become one of the most sought-after landscape and interiorscape artists in the business, with more than 18,000 Instagram followers and huge corporate clients, is a tale of hard work, a little luck (Florida is uniquely blessed when it comes to horticulture, Marcoschamer explains, having one of the "most developed plant industries in the country"), and, of course, a ton of passion and talent.
"How amazing is it that we inhale what plants exhale?"
A petite brunette with a warm demeanor, Teppa describes her childhood as idyllic. "I was a little wild," she says, remembering years spent climbing trees and riding horses. Born in Córdoba, Argentina, Teppa attended school for industrial design and then moved to Turin, Italy, to study fine arts. There, she first felt the desire to connect with plants and bring them into her home. "Turin was very cold and very dark during the winter," she says. "I realized how much I love nature and how much I need nature."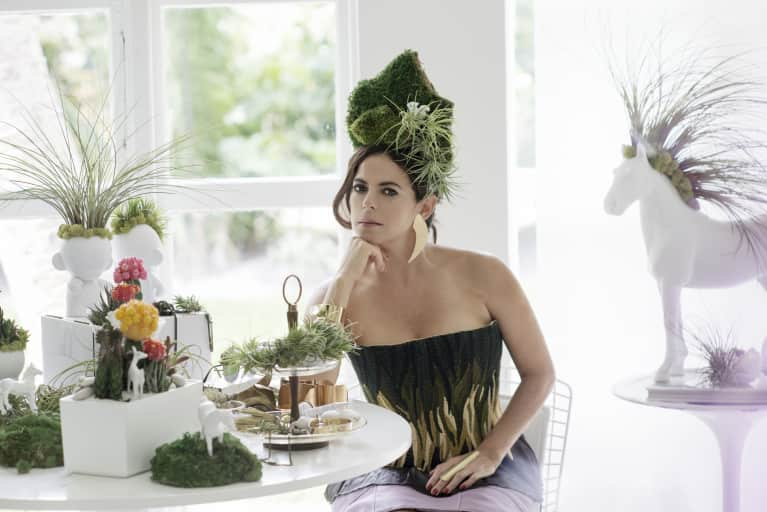 Teppa moved to sunny Miami in 2001 and fell in love with the city. After a gig at MTV, she took a job at a florist shop and connected with the work right away. It was an easy decision to change career paths, and she gathered experience working for various local florists until 2008, when, with a loan and the support of friends and her then-boyfriend-now-husband, she opened her own botanical gallery in Miami's Wynwood Arts District.
The couple remembers days when they'd keep the store open until 11 p.m. or midnight in the hope of making a sale. "The first year was tough," Teppa recalls. Back then, the neighborhood "was the Wild West. We had to pay a policeman to help us cross the street. It was very dangerous." Chairs, even plants (anything that wasn't nailed down outside the store) managed to "walk away" regularly. Neighbors would return the items, having bought them nearby from someone off the street for a dollar. It was also the beginning of what would become the nexus of the Miami art scene. "Shepard Fairey would come and paint in our window," Marcoschamer recalls. Today, of course, the area is the epicenter of the Miami art scene. And Teppa is now one of the most sought-after landscape and interiorscape artists in the business.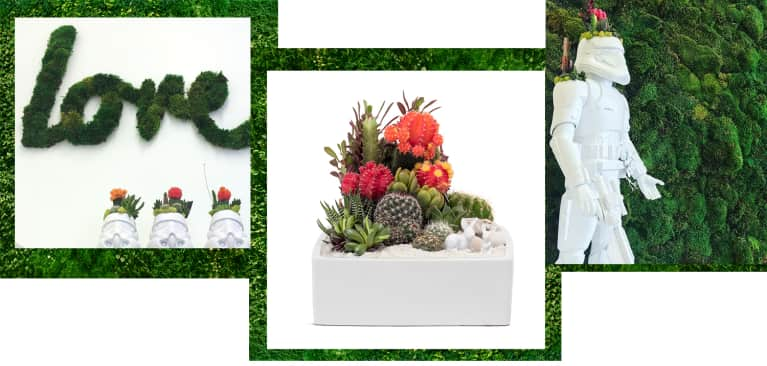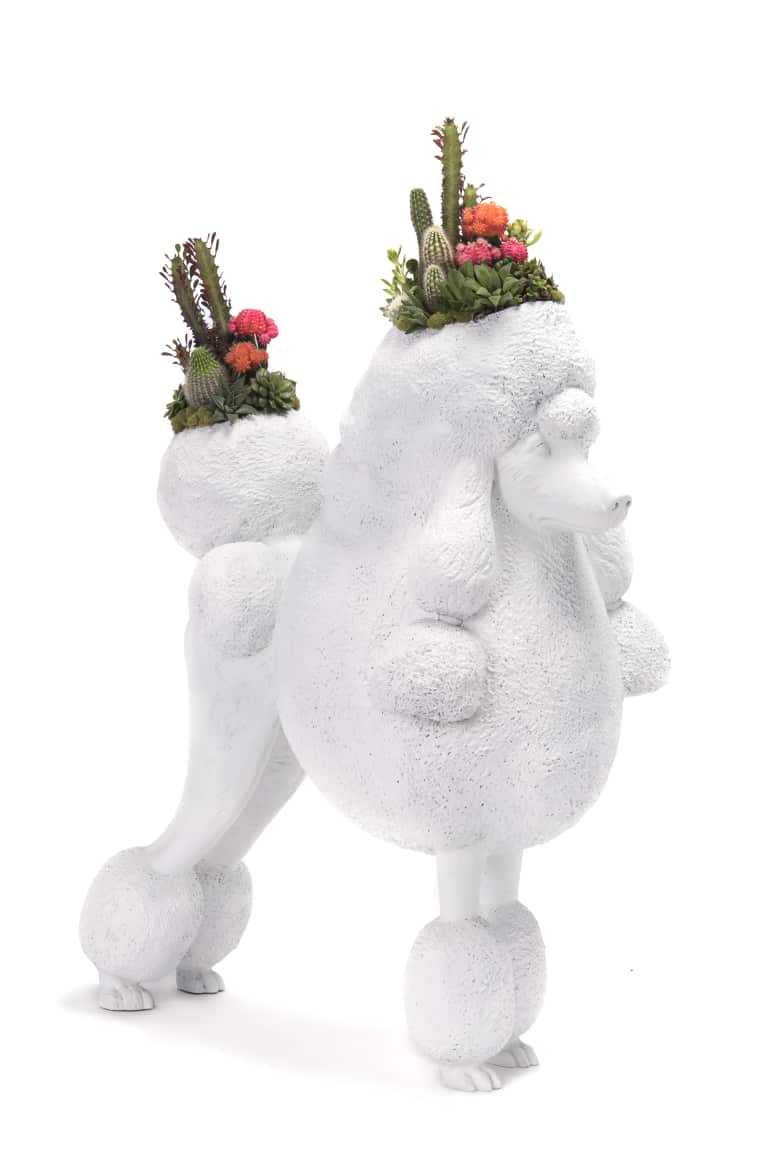 Teppa quickly became known for her aesthetic — playful, artistic, and with a unique talent for highlighting the beauty of each plant she worked with. Private clients began referring her to businesses, and after a few years, she landed her first big installation while pregnant with her daughter, Amelie. "[I wanted] to create a magical, whimsical world for my child," Teppa says. "After Amelie was born, that inspiration grew even more as I began to understand the meaning of life and the importance of building and improving this world for our children and generations to come." For her, that future is rich with lush plants and flowers that clean the air and connect us with the earth. "It's great to connect people with plants, and to connect people with love," she says.
At the Starbucks in Disney World, Teppa dreamed up a moss wall interpretation of the coffee chain's iconic logo to fit its whimsical surroundings. And in the luxe 1 Hotel in Miami Beach, her hand is evident everywhere, from the wild and lush outdoor spaces to the lobby bedecked with graceful ferns — not to mention the 400-plus rooms that feature her plant sculptures. Her catalog includes hundreds of varietals, and she is constantly discovering more.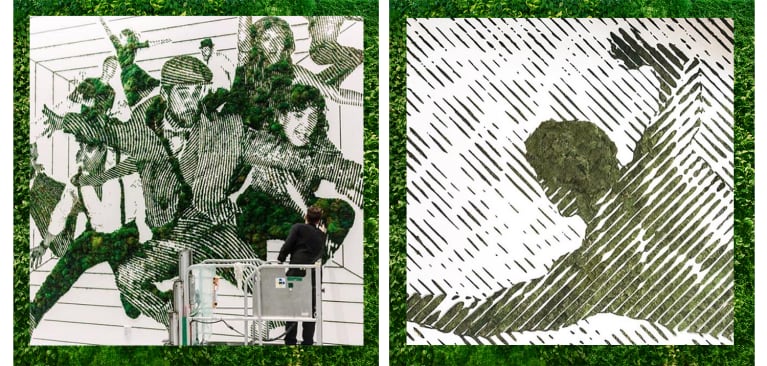 "We are animals, and our natural environment is nature. It's not a house, it's not a building, it's not a city," she says. "The more disconnected we are with nature, with animals and plants, the more problems we have. How amazing is it that we inhale what they exhale? It's a deep, profound symbiotic relationship."