Barbara Close, is the pioneering wellness innovator, author and educator behind Chelsea's one-stop healing, beauty and health shop, Naturopathica. "When I founded Naturopathica, I wanted to define well-being as a realistic approach to living a healthy, rewarding life. That's why I've dedicated the last twenty years to providing the inspiration, tools and education for achieving well-being."
A lifelong practitioner of the healing arts, Barbara has a master's degree in Therapeutic Herbalism from the Maryland University of Integrative Health and holds credentials in aesthetics, advanced massage and aromatherapy. She has been a pioneering product architect for more than 20 years, creating skin care, body products, ingestibles and holistic health treatments that inspire individuals on their path to well-being.
Drawing from travel and apprenticeships with the most respected thought leaders in holistic and traditional healing, she founded the Naturopathica East Hampton Healing Arts Center & Spa in 1995, a space that became an incubator and kaleidoscopic template for her latest Manhattan outpost.
A.M. RITUAL

My morning routine begins at 5:30 a.m. with a warm, 12-pound weight applied to the center of my chest. I open my eyes and find Frankie, my four-year-old wire-haired Dachshund panting above me, impatiently reminding me that it's time to go chase squirrels. My grumbling response then wakes up Pearl, my other wire-haired Dachshund, and then the three of us start wrestling and snorting under the covers in complete, joyous pandemonium. I am a firm believer that each day needs to start with laughter, joy and gratitude and this routine never fails to do the trick.
Next, I'm off to the shower. One of the greatest naturopathic teachers, a 19th Century Benedictine monk named Dr. Sebastian Kneipp, was an early advocate of the benefits of hot and cold hydrotherapy. My routine involves selecting an oil from our collection of Aromatic Alchemy blends such as Re-Boot or Inspire — invigorating concoctions with essential oils like peppermint, balsam fir and holy basil that I inhale in the shower. After a few deep breaths, I turn the water on to cold for 15 seconds, then hot for 30 seconds and back to cold. I repeat this cycle several times. Studies suggest many benefits from cold water therapy, from improving blood flow to reducing stress and even easing symptoms of depression. When I step out, I feel energized and alert.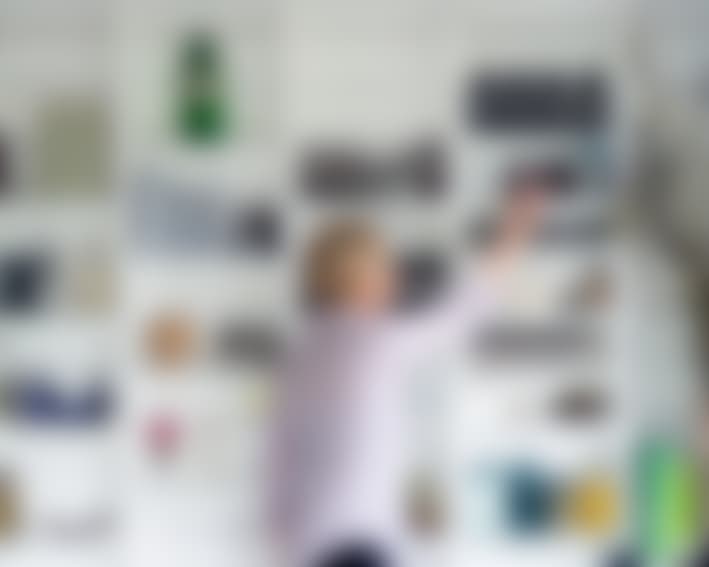 I arrive at Naturopathica Chelsea, our newest Healing Arts Center & Spa in NYC, in time for a 7:45 a.m. guided meditation. Meditation is everywhere these days and for good reason. From news anchors to CEOs, people are realizing that meditation goes further than just reaching the final shavasana in a yoga practice; it also impacts work life, helping us to work smarter and more efficiently. When I quiet my mind, I am able to refocus my energy on things that will strengthen me as an individual and business leader, like goal setting, creativity and stress relief.
After meditation, I stop at our Vitality Bar for my avocado toast and daily elixir. Our GI tract is the seat of our immune system where almost 75 percent of our immune cells live, as well as countless bacteria, both good and bad. Studies suggest that the gut microbiome not only influences our digestive system, but also our overall immunity as well as our emotional health and even our skin. So, I trade morning coffee for a probiotic elixir to sustain my energy and improve my body's resistance to stress throughout the day.
Naturopathica Energy Elixir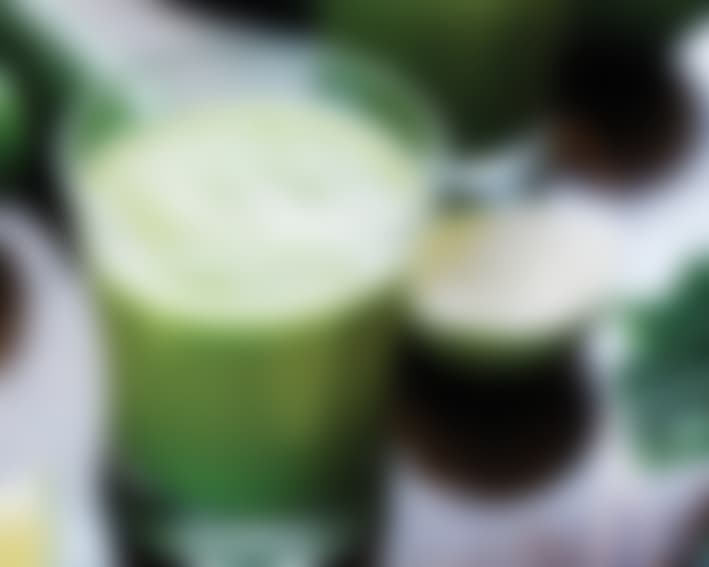 225 mL kombucha
100 mL coconut water
1 oz. ginger juice
1 oz. parsley/cilantro shot
1 tsp. lemongrass juice
1/4 tsp. chai powder (made from 4 parts Cinnamon, 3 parts Cardamom, 1 part Cloves)
1/2 tsp. Naturopathica green coffee energy tincture
Afternoon Tea
Like most of us, I find myself stuck behind a computer for long stretches of the day, leading to poor posture and stiff muscles. A few months ago, our office switched to standing desks which allows me to combat slouchiness and be more aware of my posture, as well as my breathing since standing promotes larger and fuller diaphragmatic breathing. Theoretically, more oxygen to the brain could improve intelligence, too!
I exercise daily, but it has to be fun. I love to run around the neighborhood with my dogs or, if I am home on the North Fork of Long Island, I ride my horses.

Henry James was brilliant when he wrote, "There are few hours in life more agreeable than the hour dedicated to the ceremony known as afternoon tea." I head back downstairs to our spa, which features over 30 varieties of premium teas and tisanes from some of the finest estates and specialty gardens in China, Japan, India, Sumatra and Vietnam. I drink green tea every afternoon as recent studies suggest that drinking 2-3 cups of green tea daily can decrease your risk of stroke by 20-30 percent.
P.M. Ritual
I relax by reading and enjoying a nice glass of red wine with my husband — strictly for the antioxidants, of course. Sleep is as essential as food, water and oxygen to the body, and I like lots of it. To unwind, I'll brew a cup of calming tea, like our Chamomile Provençal blend, and add our Passionflower Sleep Tincture. As a Capricorn and Earth sign, I like to get into water every day and always have a bath before bed with some of our floral essential oils — usually rose, jasmine or ylang ylang.
Finally, I place two drops of Chill Aromatic Alchemy on a tissue and slide it inside of my pillow case to promote a peaceful night's sleep. The next thing I know, Frankie is standing on my chest again.
Related reads: