The Art Of Making The Perfect To-Do List (And Actually Getting It Done)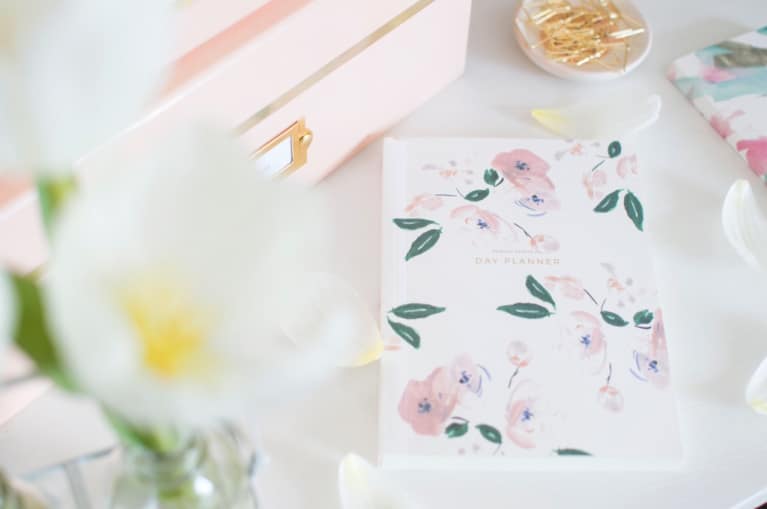 Feeling overwhelmed and your day hasn't even begun? Having trouble falling asleep because thoughts about everything you need to get done are swirling around in your brain? Find yourself jotting down notes on random pads, the palm of your hand, or scraps of paper that end up crumpled in your bag?
What you need "to do" is create a digital to-do list—and actually use it daily. Of all the organizing tools, it's the single most important one.
Creating a to-do list is easy. I'm sure you've done it many times. But making a to-do list that's effective takes a bit more effort. There are many task apps these days, but I find them somewhat complicated and overdesigned. I do, however, like to keep a digital to-do list in "Notes" on my phone since it's easy to update and edit, plus it syncs directly to my computer. Here's how to craft an easy-to-follow list of your own:
1. Collect your thoughts.
Gather up all of those scattered notes about things you need to get done that you've written in the last few weeks ... or months! You may need to do a bit of excavating on your desk, in your wallet, and in the piles on the kitchen island to make this happen.
I like to keep two different lists: one for "Life" and one for "Work." Write down everything task by task: skin doctor appt, Chris gift, Shaggy groomed, Xmas flights, write mbg article, etc.
Put the most pressing tasks at the top. I also like to keep easy things that I can get done quickly at the top. It's helpful to cluster things like errands or other similar tasks together so you can execute them at the same time.
Since the most important part of a to-do list is actually using it, you'll need to make a commitment. At the very least, commit to keeping one comprehensive list and checking in with it in the morning and the evening to make sure you're making progress.
Once a task is completed, delete it from your list. And whenever you think of something new that needs to get done, add it. Your to-do list should be constantly changing.
Over time, you'll probably find that some tasks aren't relevant anymore since your priorities have shifted. That's totally fine, since your to-do list is active. You need to add, delete, and change the order of tasks daily since interacting with your list keeps you more connected to actually getting it done. It literally helps you prioritize and maximize your time.
In addition to being way more efficient, there are other profound benefits to active lists. Writing things down gets them out of your head, freeing your mind up so you can be more present. Since you're not constantly thinking about what you need to get done, you can be less scattered and more focused.
It's also very important not to be ruled by these thoughts of "getting things done." A to-do list helps free you from the chains of never feeling quite caught up. Since you can see the tasks at hand, you realize that not everything has to get done right away, leaving more time and space for inspiration and spontaneity ... and who wouldn't want that?
Related reads: