The One Thing Happy People Never Do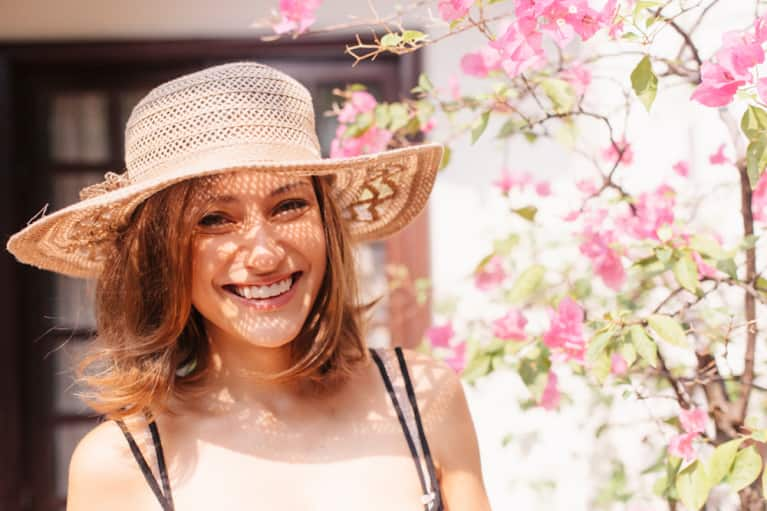 We all want to be happy, but we often aren't. Then we feel inadequate for not being happier or not reaching our goal. We feel like we are off track and behind in life.
What I've learned, by going through this cycle time and time again, is that the biggest factor in being happy is actually our mindset.
If we focus on the negatives (how we aren't happy or how off track we feel), we inevitably stay stuck. The turning point will come only when we can see our life as a big experiment — as a journey with no prescribed destination. As soon as we achieve one goal, most of us move quickly on to the next thing. This is the project of life.
Now, I've already told you that mindset is the fundamental difference between people who are happy and people who aren't. But let's dig a little deeper. There's a specific manifestation of negativity that is more insidious and destructive than any other. Dissatisfaction always comes back to comparison.
I recently read something on Instagram: "Comparing yourself to others is an act of violence to your authentic self." Comparing ourselves to others is absolutely destructive. But I believe what's even more detrimental is the comparisons we make to ourselves.
We dwell on past versions of ourselves — the one who was in love and happy, the version who was fit and healthy, the version who had it all together. Alternatively, we often imagine the future us, the one we have yet to meet, the one we hope has life all worked out and is healthy, happy, and wildly successful. These sweet visions are nice, as they can remind us what is possible, but focusing so much on the future can take us out of the present. And how do you effect the future you desire if you aren't acting in this moment?
Where you are right now is an important part of your journey. So you haven't lost as much weight as you wanted yet. Maybe your bank account isn't as cushioned as you were hoping. Maybe your life doesn't look how you thought it would. But where you are is necessary. The things you are going through are teaching you important lessons.
The best thing you can do for yourself is be patient and gentle with yourself.
I recently put myself on a detox program. I ramped up my fitness routine and radically changed my diet to eliminate sugar and processed foods. After six weeks of dedicated healthy habits, I got on the scale and had lost one pound. ONE POUND. My ego was pissed, then I was sad, then I was miserable and angry.
Then I realized I was comparing myself to the younger version of me, the one who could lose weight easily. But that girl wasn't happy.
I was also comparing myself to the person I thought I should be — the thinner version of me who lost weight from the detox program. When that didn't happen, I was disappointed and disheartened, until I realized that the me of today is more in love with myself and life than ever, and even if I am still overweight, I feel better than I ever have. I feel good, and I am genuinely happy. That's when I finally realized that how I feel in this moment is more important than how I feel as compared to my past or future self.
Focus on feeling good. When you take care of yourself on the inside, that radiates to the outside. But taking care of you is not just about what you do. It is about what you think and say to yourself. The more we compare ourselves to others and ourselves, the harder it is to be happy. If you find yourself falling into comparison, these simple steps can help:
1. Evaluate your present based exclusively on what's happening inside you.
Start by being kind to yourself. Accept that where you are is where you are supposed to be. Until you learn the lessons of your present state, you will not be ready to evolve.
There is only one you. Your gifts and talents are uniquely your own. Don't let others stop you from shining your light. Since there is only one you in the world, you can't compare yourself to anyone else. No one can be a better you than you.
When you find yourself comparing yourself to others or another version of you, instead of feeling less than or not good enough, simply look for inspiration in that moment. The reason you feel jealous may be that you're being confronted with an element of someone else's life that you haven't yet managed to optimize in your own life. When this occurs, simply repeat the mantra, "This is on its way to me," and you will align with your authentic self.