The 3 Breakfast Foods Wellness Experts Swear By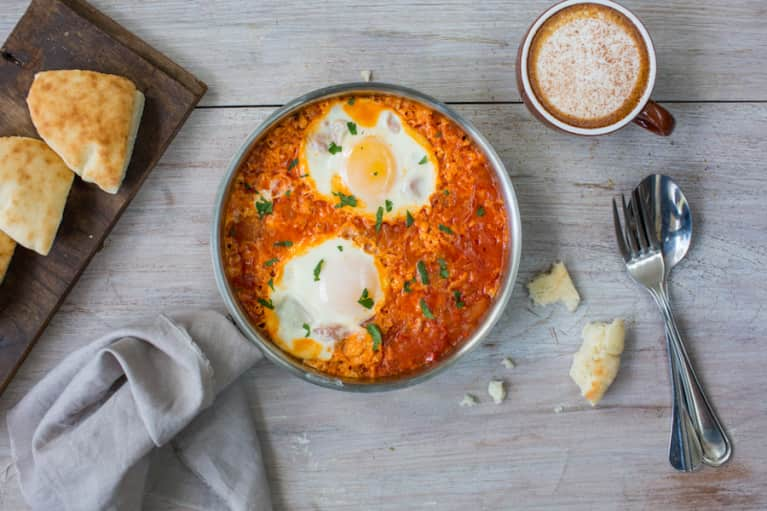 When it comes to eating healthy, what we eat for breakfast seems to be one of the most significant choices we make throughout the day.
What we consume in the morning will set the tone for our day and will largely determine our energy levels, hunger levels, attitude, and mental focus. This makes breakfast an important meal to get right. Yet, with so many food choices, how do we determine what the best options are? To answer this crucial question, I decided to ask 17 top health experts what they eat for breakfast. The experts I chose were people I was familiar with through their books, blog, or podcast. Here's what I learned:
Surprisingly, the most popular breakfast choice was coffee or coffee mixed with fat.
Contradictory to what some people still think about coffee, it actually has many health benefits. Aside from simulating our mind and body, one cup of coffee contains high levels of antioxidants. It also has essential nutrients such as vitamin B5, B3, and B2, magnesium, potassium, and manganese.
By skipping breakfast and opting for just a coffee, you are engaging in a style of intermittent fasting and prolonging the fasted state your body enters when you sleep. By skipping breakfast, your body will begin to adapt and it will become very good at utilizing body fat for energy. This can make intermittent fasting an excellent tool for fat loss and weight management. It can also dramatically help with appetite control and large dips in energy levels throughout the day.
Since the body now knows how to utilize and burn body fat efficiently, it will start to use body fat as a secondary fuel source when there are no food calories left to burn. This ability helps to reduce hunger pangs and keep energy levels more stable.
The adding of fats to coffee such as cream, grass-fed butter, coconut oil, or MCT oil is also something that is becoming quite popular. Although you are technically breaking your fast by doing this, it can still be considered a style of intermittent fasting because since you are adding pure fat into a fat-burning metabolism, you will still remain in a fat-burning state. The benefits of mixing fat with coffee are that it can give you more energy in the form of calories, it can help reduce hunger pangs, and it won't take you out of a fat-burning state.
2. None of the experts ate a high-carbohydrate breakfast.
For a long time, back when we believed that glucose was a good fuel source and saturated fats were problematic, the most recommend breakfast was one that was high in carbohydrates. We now know that saturated fats are harmless and are in fact very important in a healthy diet.
When we consume high amounts of carbohydrates in the morning, we take ourselves out of a primarily fat-burning state and into a primarily glucose (sugar) burning state. When our body is in this state, it's going to start relying heavily on more carbohydrates for energy, which can be attained only through more eating. This reliance on carbohydrates is what can typically lead to hunger pangs and dips in blood sugar and energy levels. This combination of hunger pangs and low energy can be very distracting and can also lead to snacking, binge eating, and ultimately, overeating.
3. There were only three different meal choices.
When I compared what these experts eat for breakfast, I realized that there were basically only three options: coffee or coffee with fat, a smoothie, or eggs with meat and/or vegetables and fruit. These options can be an excellent guideline for everyone because they show that there is no one-size-fits-all breakfast — even among top health experts.
Each one of these breakfasts has its benefits, and since our bodies all work differently, you can choose which one works best for you with confidence that it's an excellent choice.
Related reads:
To see the full list, check out my free guide, complete with personal recipes from 17 of the world's top health experts.