Want A Rock-Solid Core? Give These 5 Exercises A Try
Written by
Krista Stryker, NSCA-CPT
Krista Stryker is an NSCA certified personal trainer and the founder of 12-Minute Athlete, a website providing free, incredibly effective high-intensity interval training (HIIT) workouts and awesome fitness motivation for athletes of all levels.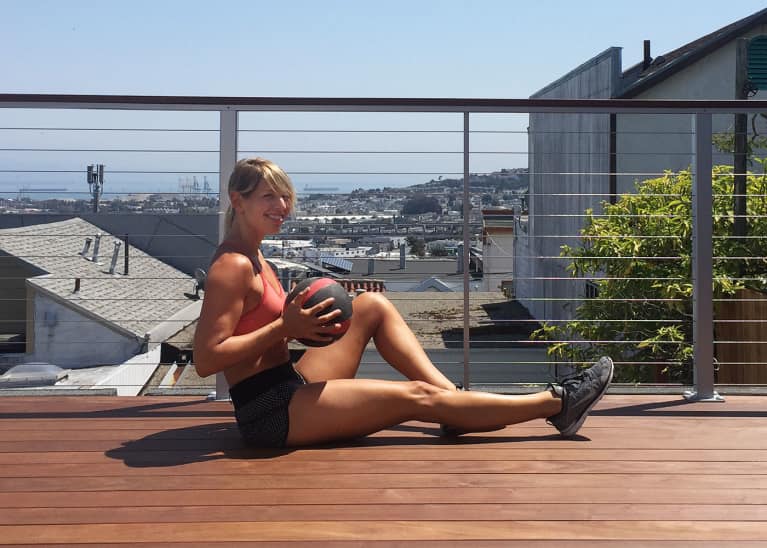 There's no question that having a strong core is crazy important, and a medicine ball is a great way to make that happen.
Medicine balls add variety to bodyweight and HIIT workouts and are a fantastic tool for building a super-strong core. Try bringing one outside and take advantage of the nice weather before the days start getting chillier!
Here are 5 medicine ball exercises for a rock-solid core.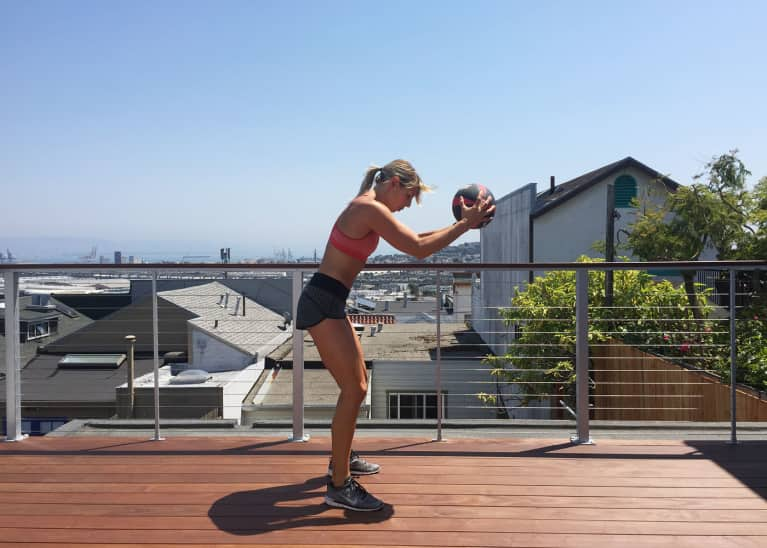 Stand with your knees slightly bent, and hold a medicine ball overhead with your arms extended. Bend forward and use your core and arm muscles to slam the ball against the floor in front of you. Make sure your arms follow through as you throw the ball toward your feet. Catch the ball and repeat.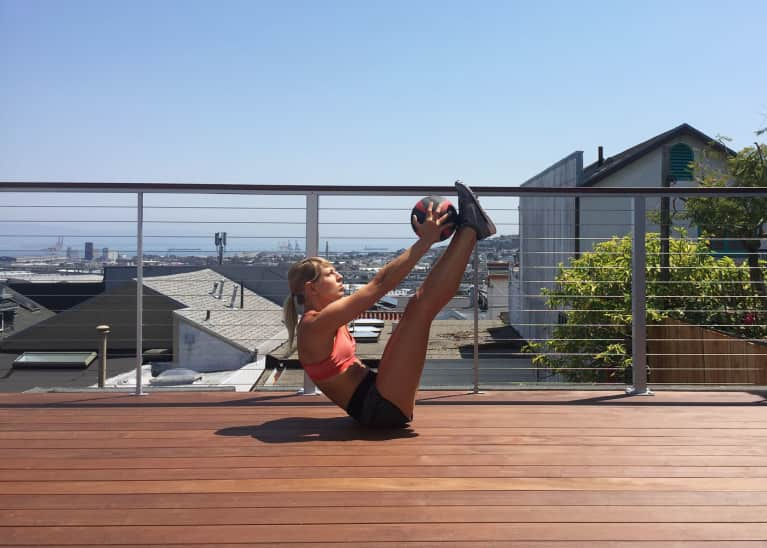 Lie down with your legs straight while holding a medicine ball above your head. Keeping your legs as straight as possible, lift your legs and bring the medicine ball toward them at the same time. Lower down with control, and repeat.
Need something a little easier? Just bend your knees as you raise the medicine ball toward them.
Lie on the floor with your knees bent and your feet on the floor while holding a medicine ball to your chest. Raise your body using your core muscles so that your torso is at about a 45-degree angle from the floor.
Bring the medicine ball to one side, touching the floor if possible and twisting as far as you can. Repeat on the opposite side, twisting as fast as possible.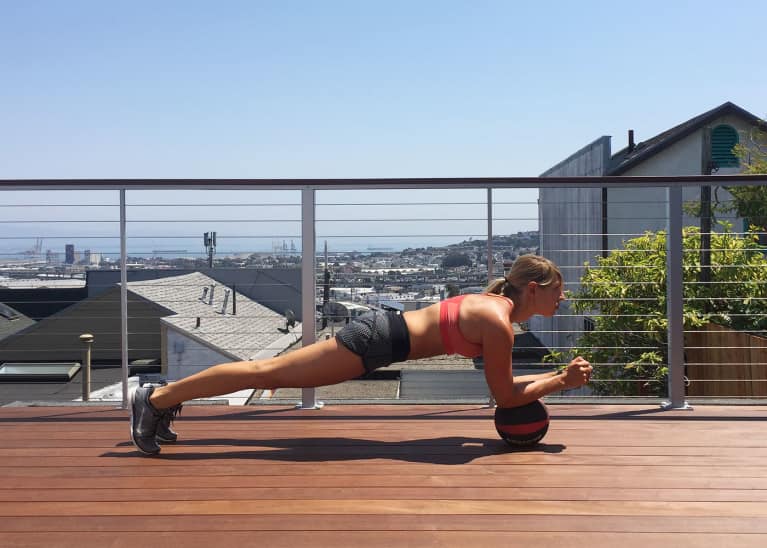 Start on your knees with your forearms on the medicine ball in a pike position. Slowly roll forward on the ball with control while keeping your core tight.
End in a forearm plank (or at whatever point you feel you can't go any farther), then roll yourself back up to the starting position.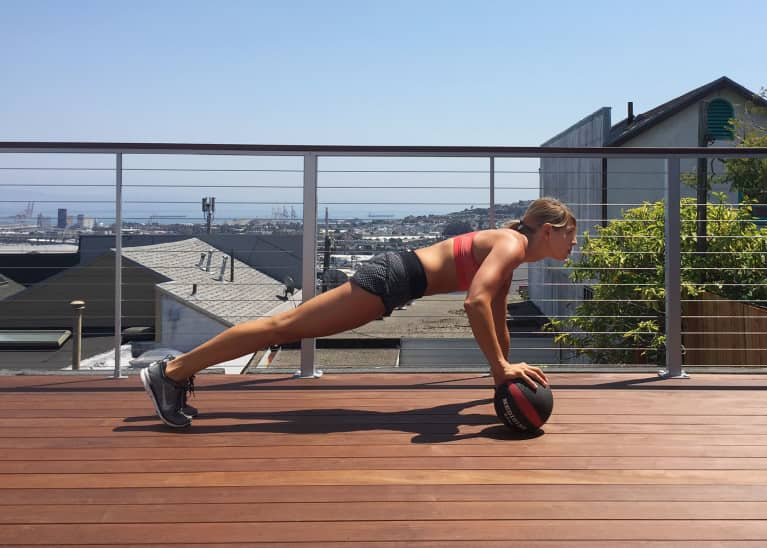 Come to a push-up position with your left hand resting on the medicine ball. Lower down and do a push-up, then roll the ball toward your right hand. Repeat exactly the same move on the right side.