21 Signs I Officially Became A Wellness Person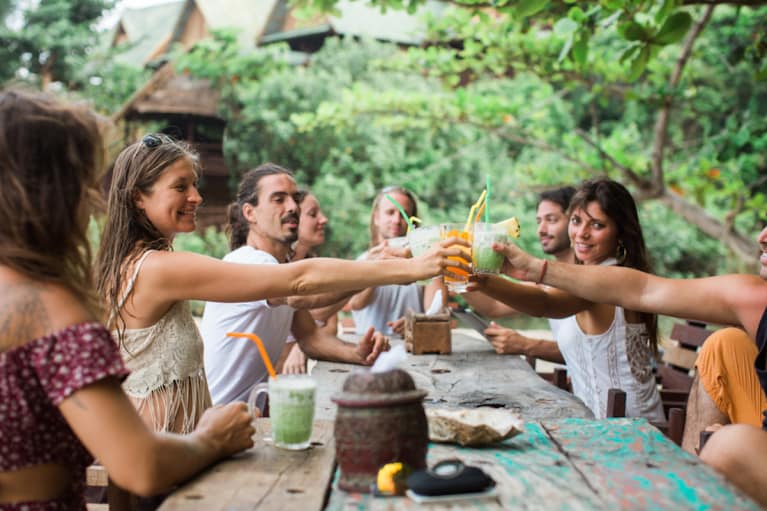 My personal health journey wasn't always easy. I grew up eating the standard American diet — mac and cheese, hot dogs, pizza, and processed sugary breakfast cereal. It wasn't a coincidence that my three brothers and I were very sick kids growing up.
It wasn't until my grandfather passed away from cancer that my mom quit smoking and began to educate herself about leading a healthier lifestyle. As she became more health-conscious, implementing healthier foods and habits into our family's lifestyle, we all started to look and feel better, got sick less often, and had more energy. My journey to health had begun.
Through years of trial and error, amazing teachers and mentors, and, above all, through listening to my own intuition, I've journeyed to what I call vibrant health-consciousness. It's all about finding balance and harmony in life: balance in your physical body, in your diet, in your relationships, in your work, and in how you spend your time.
Sound familiar? Here are 21 sure signs I knew I officially became a wellness person:
I opt for green juice over a cocktail.
I'd rather make a healthy meal at home than go out to eat (unless it's an amazing organic restaurant).
My favorite place to shop is at the farmers' market.
I'm often found wearing athleisure, even while not at the yoga studio.
I refuse to use body products that aren't natural and nontoxic.
I schedule meditation into my Google calendar.
I drink purified water out of a glass bottle — and even own a glass straw.
My idea of a great beach read is a health, empowerment, or personal development book.
My Netflix queue is full of health documentaries.
I ditched cable TV to focus on my passion projects.
I wear essential oils as my perfume.
I read the ingredients and nutritional labels of every food I buy.
My medicine cabinet is my kitchen.
I drink a morning health tonic.
I exercise more days per week than I don't.
I surround myself with positive, like-minded, healthy people.
My house smells of sage.
I actually enjoy the taste of kombucha.
I realize that things won't bring me happiness.
I'm drawn to nature and spend as much time as I can in it.
I realize that if I cannot find peace within myself, I'll never find it anywhere else.