In A Stressful Situation? 7 Medicinal Herbs To The Rescue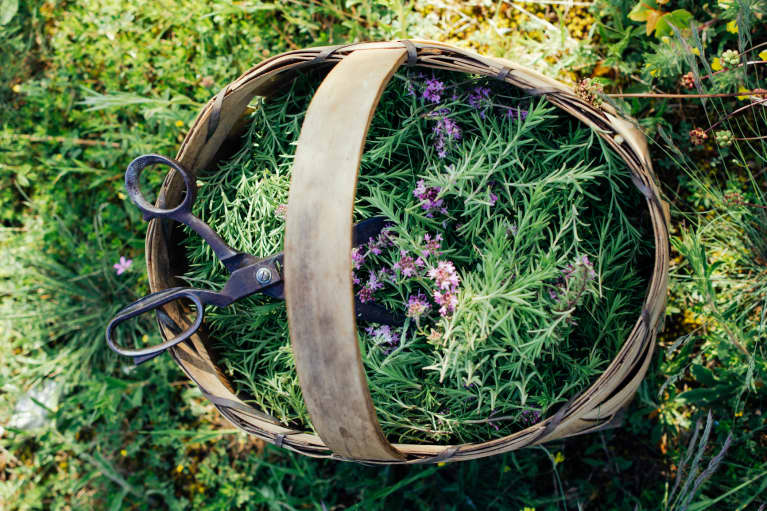 Our editors have independently chosen the products listed on this page. If you purchase something mentioned in this article, we may
earn a small commission
.
Trust plants and the self-healing powers of your body. The more experience you gain in doing so, the more effective you become at helping yourself maintain both a healthy mind and a healthy body. Here are a few plant remedies for common stressors:
1. If thoughts are going around in your head due to stress or worry ...
Valerian: Valerian has a balancing effect and helps us process our experiences. It's for people who have trouble keeping their feet on the ground and are stuck in their thoughts. Valerian eases and relaxes the muscles, which is also helpful with inner tension.
Also helpful: A brisk walk, playing a sport, or a conversation with good friends can interrupt your brooding and release energy so that you can find a solution.
2. If you're temporarily overworked ...
Oats: This remedy is mainly for an overburdened system and the resulting weak nerves and insomnia. Oats calm internal jitters and help reharmonize an offbeat sleep-wake rhythm. They also work overall as an anti-inflammatory.
Also helpful: Keep yourself healthy during busy times with wholesome, healthy foods and ensure that you get sufficient sleep.
3. If you're lovesick ...
Geranium: Geranium has a somewhat chaotic growth pattern, with beautiful blossoms and few roots. That's a symbol for how helpful it is for people who are nervous. The plant is a purifier for the soul and cleanses everything that chooses to come to surface. It supports us in our journey back to life from a period of despair and shows us our own inner beauty.
Also helpful: Write down your worries and allow this "release" to be a small ritual. Maybe you'll throw what you've written into the fire or fold it into a little ship to put in a stream and watch as it floats away.
4. If you're doing too much at once and having trouble multitasking ...
Rhodiola: Rhodiola unifies people with their environment. It'll help us get by when we have too many balls in the air. When we feel we are at our limit, it helps us regain our senses. It is anxiety-reducing and an antidepressant.
Also helpful: Do yoga moves, such as tree pose and child's pose.
5. If you're experiencing premenstrual syndrome (PMS) ...
Yarrow: Yarrow can help with painful abdominal spasms linked to inflammation. It helps ease menstrual cramps (start treating with tea a few days before they begin) and is antibacterial, antispasmodic, anti-inflammatory, antifungal, and astringent.
Also helpful: Treat yourself to an evening at the spa, a massage, or a movie night with a girlfriend.
6. If you have an exam or presentation ...
Lavender: Lavender helps us be straightforward and resilient. It purifies at all levels, keeps us from giving in, and allows us relief from a vicious cycle of stress, sleep disturbance, and reduced performance. Many studies confirm its sleep-promoting and calming effects.
Also helpful: Take a healing journey.
7. If you're changing jobs ...
Hops: Hops combat sleep disorders and sluggishness and help ease mild anxiety disorders. Common hops help us stand with stability and be lighter, happier, and more flexible so that we can allow something new into our life and let go of the old.
Also helpful: On the last day at your home or place of work, express silent gratitude and consciously take only positive experiences with you when you walk out.
Looking for ways to work these plants into your everyday routine? Click here.