4 Simple Ways To Actually Hit Your Fitness Goals This Fall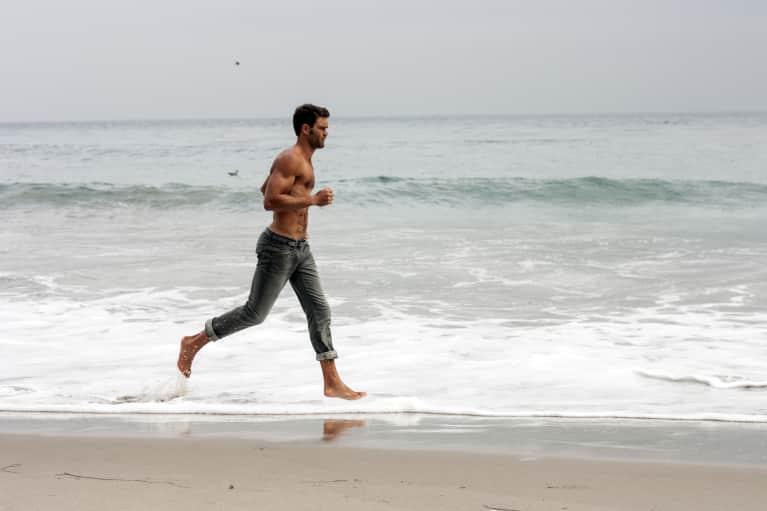 This Labor Day weekend (now through 9/6), we're knocking a full 50 percent off the price of our entire class library. With more than 40 classes providing everything from plant-based meal plans to yoga routines, we've got every aspect of your health journey covered.
As we all start to settle back in from summer vacation and get back to our normal routines, take a moment to pause and think back to previous falls.
Where did you struggle? Was it kids going back to school? Work demands? How about those tailgates at football games? Whether it has to do with family, work, or your social life, these aspects of life aren't going anywhere.
So take a look at the four life hacks below and see how you can implement them to reach your fitness goals:
1. Reframe your goals and be realistic.
If you are a young mother or a workaholic, setting the goal of going to the gym at 5 every morning is not realistic. You may start off strong, but once you fall off the wagon you will feel defeated and throw in the towel. Instead, I want you to reframe your goals.
Try this: Your goal is to start and end the day in a positive way. This could mean a morning walk with your pet with a cup of coffee in hand. How about a morning stretch? Maybe before bed, take 10 minutes to journal and reflect. The key is to bring positivity and gratitude to your life. If you are in a positive mindset, you will attain your goals but enjoy the process.
2. Simplify your nutrition plan.
When is the last time you heard anyone say, "I gained weight because I ate too much kale?" Never, right? Don't overthink food.
Ask yourself these three simple questions before you eat: Can you plant it? Can you pick it? Can you catch it? If not, don't eat it. There you go. I just saved you a lot of money on crash diets. You're welcome.
I know what you're thinking. You can do this during the week, but how does this play out when I tailgate with my crew this weekend? Just make sure to load up on protein and veggies (this will keep you full and prevent you from going for the cookies), and relax. Having a bit of fun helps with stress. I actually advocate a cocktail with friends. Just practice moderation. My go-to drink is a tequila on the rocks with a lime.
3. Have an accountability partner.
I've been in the fitness business for some time now. There is no question that having someone to motivate you and hold you accountable improves your chances drastically, so take action now. As soon as you finish this article, shoot a text to a friend with similar goals. Set up a meeting over coffee to go over your goals. Make a commitment to touch base once a day and share your gains and struggles, like "This is what I ate today" and "did not work out this morning, but at least I got in a stretch and started my morning in gratitude."
4. Do what you love and have a backup plan.
Being in shape should be fun and enjoyable, not something you dread. The best way to make fitness a lifestyle is to do what you love: run, hike, swim, yoga, spin, etc. Do this as often as you can.
On days you can't make it to your favorite class, have a backup plan — something you can do quickly that kicks your ass. This is where our TMAC 20 Workouts come in handy. Consistency is key. If you can go from sweating three times a week to six, your body will transform.
I hope the info above helps you kick ass this fall, and remember that my goal (and mbg's goal) is to help you live your life to the fullest. So we thrive when you thrive! This week, implement one of the life hacks above and hashtag #TMACMBGLifeHacks.