9 Things You Need To Know Today (August 24)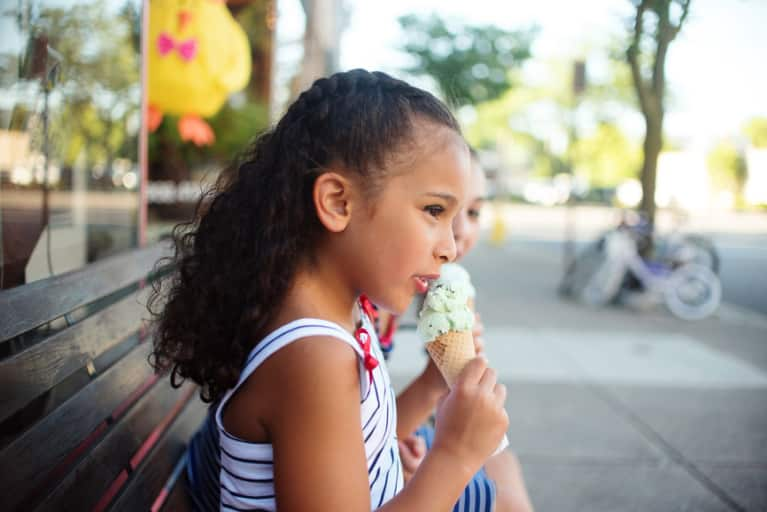 August 24, 2016 — 9:20 AM
1. Kids and teens shouldn't have more than 6 teaspoons of sugar a day.
New guidelines from the American Heart Association recommend that children should limit added sugar to less than 6 teaspoons per day while kids under 2 years old shouldn't have added sugar at all. The statement authors note that consuming too much sugar is linked to high blood pressure, diabetes, and obesity. (HealthDay)
2. Forget tai-chi — try ChiRunning instead.
Running is tough. Even for the fittest among us, running can lead to a number of injuries. Now, it looks like ChiRunning is here to save the day. ChiRunning is all about taking care of your body while you run by staying relaxed, aiming for a mid-foot strike with a "relaxed, floppy foot," and keeping the core activated. Intriguing? Yes. Relaxing? Probably not. (Time)
3. Traveling with your kids has some pretty far-reaching benefits.
Psychologists and child-development experts agree that international travel is great for children and can shape them into more empathetic, curious adults. (Quartz)
4. Dan Barber is getting in on the healthy fast-food game.
The Blue Hill chef will be serving classic fast foods reimagined with a veggie-forward focus (think "beetfurters" instead of hot dogs and tempura string beans replacing fries) at the bar of his famous restaurant. "We're putting vegetables and whole grains at center stage, with meat used mostly as a condiment," says Barber. (Grub Street)
5. Could antibiotics spur type 1 diabetes in kids?
A new study found that mice who were given repeated treatments of antibiotics were more likely to develop type 1 diabetes. While the researchers aren't yet sure if the same is true for humans, they do note that kids with autoimmune diseases like type 1 diabetes tend to have altered microbiomes. (HealthDay)
6. Overplanning your vacation will make it feel shorter.
Anything that takes you out of the moment will make time seem like it's moving more quickly, so planning major events in advance is helpful but leaving room for spontaneous decisions keeps you firmly grounded in the present. (Science of Us)
7. These manmade trees could comprise the forest of the future.
Wind energy is oftentimes difficult to harness since strong winds are more common in high altitudes and remote parts of the world. Enter New Wind's manmade trees: structures engineered with plastic "leaves" that can convert wind to energy, no matter how fast it's blowing. (Quartz)
8. Hating your job in your 20s can take a toll on your health in midlife.
Folks who were very satisfied with their jobs in their 20s had much better mental and physical health in their 40s, while the health of 40-somethings who were more jaded and didn't feel rewarded in their jobs two decades back was negatively affected. (HealthDay)
9. Egypt finally caught the fitness bug.
They may not be doing barre or Pilates just yet, but the people of Egypt have taken up CrossFit, running, tennis, swimming, volleyball, and more. (NYT)