5 Common Substances That Could Be Responsible For Your Panic Attacks
Doctor of Clinical Psychology
By Perpetua Neo, DClinPsy
Doctor of Clinical Psychology
Perpetua Neo, DClinPsy, is a psychologist and executive coach who received her clinical psychology doctorate from University College London. She has been featured in Elle, Forbes, Business Insider, and elsewhere.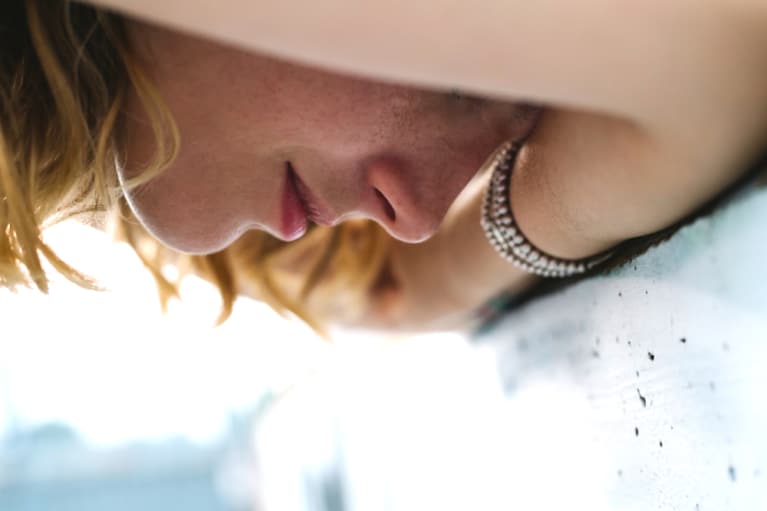 If I had a dollar for every time someone told me "[Insert substance or behavior here] helps me feel good. It takes my stress away," I'd have a small fortune. Whether it's coffee, chocolate, or shopping, we all have our ways of coping. Yet my friend, clinical psychologist Dr. Thomas Italiano, says that when we try to escape from our negative emotions by using certain substances, we actually feed the beast of panic attacks.
My colleague psychiatrist Dr. Richard Bowskill explains the two ways these things can affect our panic attacks as such: during the intoxication phase, when we're using the substance, and our perceptions and physiology are altered, and in, the coming-down phase, when our bodies are experiencing withdrawal, during which we crave the substance to re-create a (false) sense of balance. Here are the little-known culprits that actually make our panic attacks worse.
1. The common pepper-uppers—coffee, Red Bull, cocaine:
I remember a Friday evening my first month in London. A girl brought me to the toilet, chopped up some white power, and snorted it off the sink. I learned that cocaine was the drug of choice in her industry and social circle for staying awake for hedonistic escapades and communal blurry highs, whatever the day or time.
Of course, we use other stimulants in our daily lives—the legal and more acceptable alternatives, coffee and Red Bull. Consider how we reach for them first thing in the morning. These substances ignite the autonomic nervous system, interfering with our bodies' natural regulatory systems.
Clinical psychologist Dr. Lauren Costine says that past a certain point, the fight-or-flight part of our limbic system kicks in and adrenaline is pumped into our system, preparing us to respond to danger despite the fact that there is in fact no real threat. Indeed, I have heard from many clients and colleagues that removing these substances from their lives has lessened the frequency of their panic attacks.
2. Cannabis — natural and synthetic:
I often hear, "I need to smoke green every evening. It relaxes me." We associate cannabis with being mellow, yet it can increase heart rate, elevating anxiety and paranoia. Psychiatrist Dr. Charles Hindler comments that "the consequent heightened state of fear might precipitate a panic attack." Similarly, synthetic cannabis (also known as Spice or K2), which is made by spraying synthetic cannabinoids on dried plant material, takes that up a few notches by producing extreme anxiety and panic, according to addiction medicine expert Dr. Indra Cidambi.
The Neurofen or Codeine you've been taking to manage your pain seems innocent enough, right? According to Dr. Bowskill, these opiate-based painkillers can be an insidious cause of panic attacks, especially when you have to deal with the withdrawal. If you're using these medicines to manage pain, be mindful of your anxiety levels and equip yourself with the essential tips to manage panic attacks rather than blame yourself.
About 7.3 percent of French and 5.2 percent of American adults have ADHD. If you're one of them and are taking too much medication, this may worsen your panic attacks. Dr. Hindler says that these stimulants increase brain dopamine levels, which in turn increase blood pressure, heart rate, and body temperature while decreasing the need for sleep and appetite. When abused—for instance, taken in manners other than those prescribed— ADHD medication can cause a rapid increase in brain dopamine, thereby disrupting normal communication between brain cells and producing euphoria. This accentuates panic attacks.
My friend and colleague Caitlin Padgett, a lifestyle coach who supports successful women struggling with alcohol, was once hospitalized after experiencing a panic attack subsequent to a weekend of hard partying. It was so extreme that it led to temporary paralysis and several days off work. Padgett says, "While it might seem counterintuitive and contrary to what we've learned about alcohol, a drink or two is not the way to calm your nerves and relax."
She explains that the increased heart rate caused by drinking can send our nervous system into a a state of hyperactivity. Our brain serotonin levels also change, which makes us even more vulnerable to panic attacks both while drinking and as the effect of alcohol wears down. But how do you say no to alcohol? See Caitlin's top tips on thriving in any social situation without booze.
Related reads: