5 Foods You Didn't Know Were Aphrodisiacs
Plant-Based Chef & Spiritual Guide
By Julie Piatt
Plant-Based Chef & Spiritual Guide
Julie Piatt aka "SriMati" is a plant-based chef, spiritual guide, and best-selling author of The Plantpower Way: Whole Food recipes and Guidance For the Whole Family.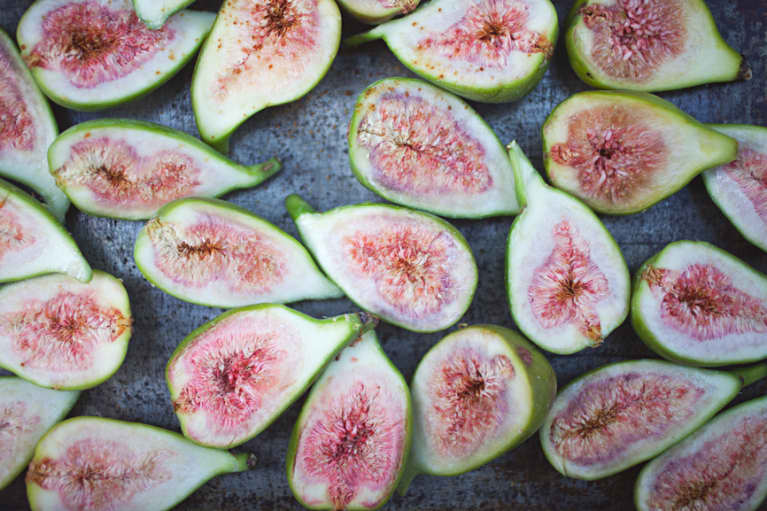 Can the foods we eat really influence our sex life? I certainly think so. I mean, we all know that ultimately, sexiness is all about the energy you bring. From a yogic perspective, all foods carry within them a specific dosha (quality or energy) that has a unique effect on both our bodies and on those unseen energies that can make us desirable and irresistible to someone. Certain foods were created with the ability to enhance the flowering of romance. Here are five foods that can help your sensuality come into full bloom.
The yogis regard this fruit as a sacred gift directly from the heavens. No other fruit carries the same kind of sweet, perfumed, complex, and intoxicating taste. Its velvety-smooth texture awakens desire if consumed with presence and intention. Chill fresh slices of mango and share them with your lover before and after sex.
This fruit is ripe with the mythology of Persephone. These are best picked fresh from the tree and warm from the sunlight. Bringing these into your bedroom can ignite a taste of Eden.
For thousands years, rose petals have been associated with lovers. They honor the sacred in divine union. Ayurveda uses rose as a remedy to nurture romance. Ayurvedic rose jam is an exotic and sensual treat that will infuse your body with love.
Known for centuries as an aphrodisiac, gourmet dark chocolate improves blood flow and your sensual experience.
In Ayurveda, coconut oil is believed to keep your skin and joints supple. The most sensual of all oils with its intoxicating aroma, it can also be used externally for lubrication.