Surviving the Intimidation of Your First Yoga Class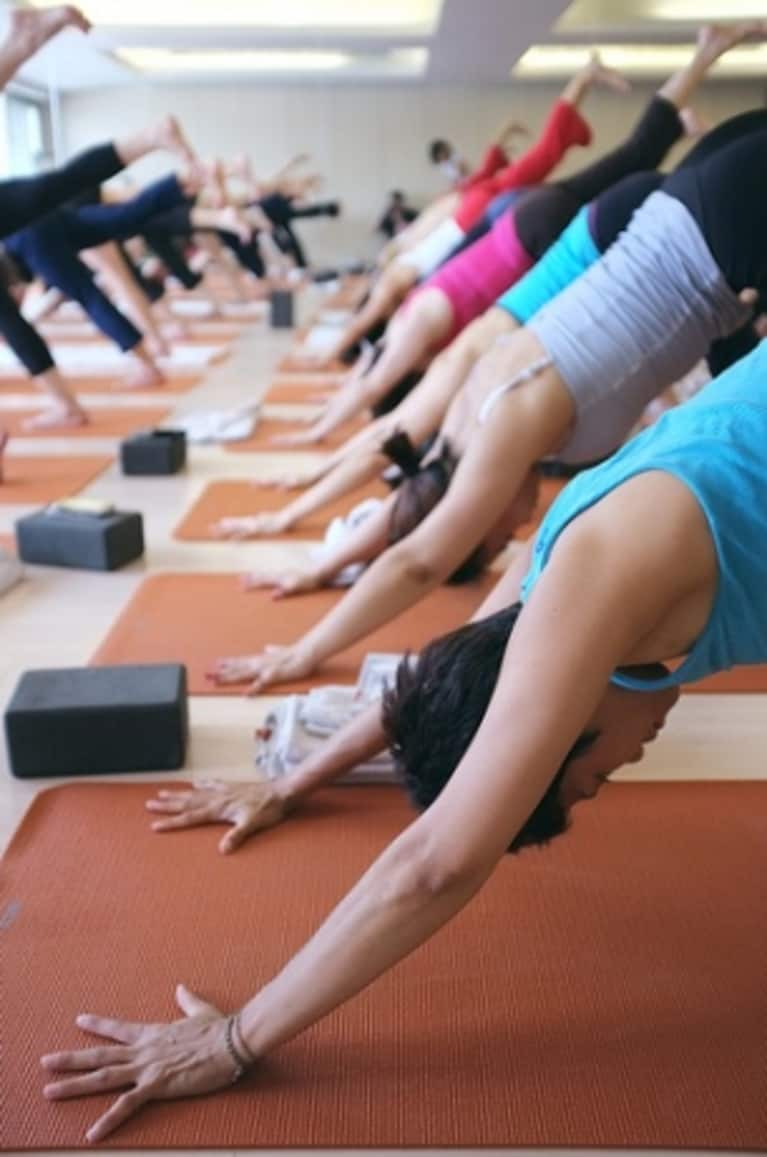 For many years of my practice I felt like by referring to myself as a "yogi" I was actually doing a disservice to yoga itself. Yes, my feet were getting closer and closer to the floor with each down dog. Yes, I was starting to hold my tree pose without wobbling around like a spaghetti stand. Yes, the gentle slope that was my bridge pose was starting to get steeper and steeper. But I wasn't a yogi – yogi's are graceful, refined creatures who move effortlessly between each asana which is perfectly timed to their deep, synchronized breathing. As I look around a class of scorpions, king pigeons and peacocks it is quite easy to feel like a wombat. And not even a young energetic wombat – an old, grumpy wombat who does little other than sleep and watch all the other wombats moving around their habitat.
So me, being the old, grumpy wombat couldn't call herself a yogi and insult the energetic zoo of yogis around me — I had to find a new name by which to refer myself that wouldn't offend the practice that I was beginning to love so very much. I was caught somewhere between novice and yogi — I was a nogi.
And finding a nogi's place in the world of yoga can be difficult. I didn't want to offend anyone in the class by attempting to keep up with their sequences but I didn't want to not participate and seem ungrateful for the experience, even though I was only really confident in Savasana. As my practice grew, so did my confidence and my understanding of exactly what my body was capable of. But for me to sit in class and not fully participate, that is not yoga. I spent my time dedicated to achieving each individual pose, obsessing over creating a picture-perfect sequence so that the yogi's around me would look on with pride and welcome me into their family with open arms! But what I soon came to realize was that my big elaborate welcome was not going to be found only when I perfected my headstand, I had already had my welcome. The first day I walked into the studio with the intention in my heart to practice yoga was the day I was welcomed into the yoga family.
To give of myself fully to each and every position, challenging my body without pushing myself to pain and finding a place where I could hear exactly what every cell in body is saying and feeling; that is yoga. Don't be intimidated by yoga, your practice on each day is going to be different. Some days you will be able to perform in ways that you can't the very next day — but that is ok, because on that day, at the time, your practice was perfect for what you needed; that is yoga. When you can leave a class feeling centered, balanced, focused, refreshed and ready for any challenges that lay ahead with confidence and rationality; that is yoga. It is only those who do not realize this that are nogi's — and that was no longer I. I was, am, and forever will be a yogi.
image via flickr/hank.kh.yang