Don't Be Afraid of Love: 5 Tips to Help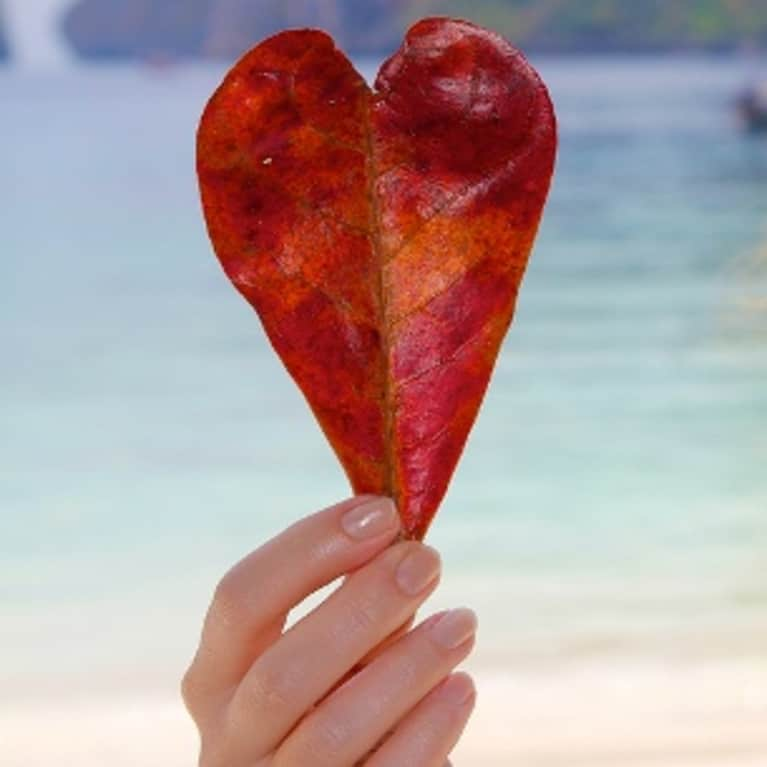 The other day I brought up a topic that I usually don't talk about to one of my friends -- love. OH man do I ever spaz out when that word comes up. As great as it is to love someone, it's probably the scariest thing ever sometimes. Why? Probably because you are completely vulnerable. That is a scary feeling: your heart resting in someone else's hands. Not knowing what's going to happen, not being able to have full control over a situation. It's scary stuff! I like having control over myself, because I do have control over myself no matter what. I control my actions, thoughts... everything. But when there's someone else in the picture, you can't control them. You can only control your response to them.
So with all of that I had a ton of fears re-surface, which caused a bit of stress. This used to happen to me a lot in the past. But the difference is, now I can see my thoughts and stay separate from them. Do I feel like a ball of nerves and stress sometimes? Ya....but am I a ball of nerves and stress? NO!!
I choose to be grateful for these crazy emotions. I was reminded that I need to trust in timing. Things happen when they are meant to happen, and when it's best for you! Even when you are feeling vulnerable, you need to trust that things will work out. I'm human!! I forgive myself and accept that I will have days where I feel like I'm a mess. Key is, I'm not a mess. I'm okay! I'm safe!
If you ever feel afraid of love, here are five tips to help:
Look deeper into whatever you're afraid of. I can guarantee there is something deeper that is trying to call your attention. Loving others starts from within; loving and accepting yourself.
Once you have pinpointed where your fear is coming from, realize how strong you are for doing that!
Recognize that you are not alone. Everyone faces these fears and emotions at one point or another.
BE love. Surround yourself and your significant other with thoughts of love. Picture things working out and trust that everything will work out.
Remember love is not scary, your fears in your head may try to tell you that but those are not true. Stand up to fear and kill it with love.