8 Things You Need To Know Today (August 22)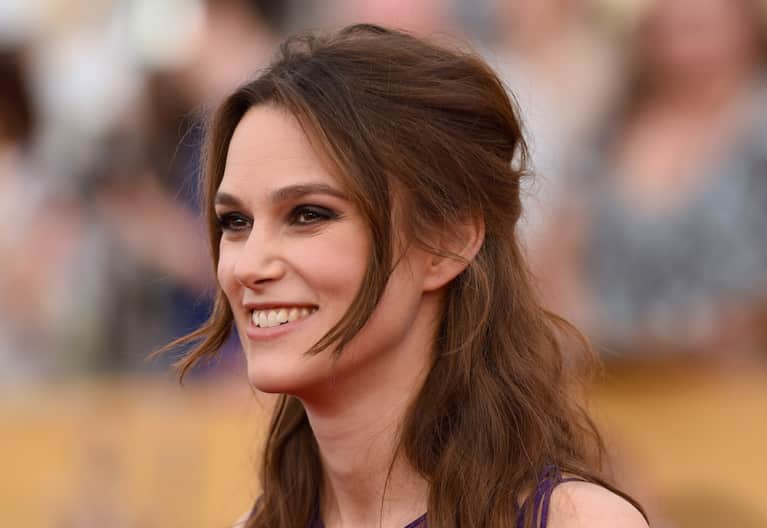 August 22, 2016 — 9:39 AM
1. Keira Knightley has been wearing a wig for years.
After spending years abusing her hair for movie roles, Keira Knightley's natural hair was so damaged that it began falling out. So, about five years ago, Knightley started wearing wigs. The actor said it was "the greatest thing that's ever happened to [her] hair." We're all for cutting out the chemicals, K. (The Cut)
2. Apparently, Lisa Simpson wouldn't be vegetarian if it weren't for Sir Paul McCartney.
In 1995, Paul and his then-wife Linda appeared on Season 7 of The Simpsons in the aptly titled episode, "Lisa the Vegetarian." The McCartneys taught Lisa many of the wonderful attributes of a plant-based diet. In fact, the McCartneys were so intent on sharing their message, they made Lisa's remaining a vegetarian in perpetuity a condition of their participation on the show. Well played, Macca. (Huff Post)
3. It looks like we should all be moving to Melbourne.
The Economist just released its list of the most livable cities in the world based on factors such as safety, health care, educational resources, infrastructure, and environmental conditions. Melbourne, Australia, took the cake this year, with Vienna and Vancouver rounding out the top three spots. (The Economist)
4. Bad news for shellfish lovers.
By now, we all know that climate change is heating up our oceans. But a just released 50-year study shows that it is also leading to an increase in Vibrio — a harmful bacteria that collects in shellfish like oysters and can make people sick when consumed raw. (National Geographic)
5. Pregnant women are told to avoid Miami.
On Friday, the CDC recommended that pregnant women and their partners avoid traveling to Miami-Dade County altogether after health officials identified a second area of local Zika transmission in Miami Beach. (NYT)
6. Forget bland nutrient shakes: Soylent is putting out a product you can actually chew.
7. Could this be the natural cure for Lyme disease?
One op-ed columnist says that the solution to Lyme may be to introduce more predators—think cougars and weasels—to the Northeast. So... tick bite v. cougar bite? (NYT)
8. After the big competition is over, here's what Olympians really want to eat.
Sure, gold and silver are nice, but burgers, pizza, and ice cream are what these star athletes crave on their cheat days. (Bon Appétit)