The story of 2008 Olympic Champion gymnast Anastasia "Nastia" Liukin is that of the true American dream. Born in Moscow, Russia, to parents Valeri and Anna, both champion gymnasts themselves in their native country, the Liukin's moved to the United States when Nastia was 2½ years old, wanting to give their daughter every opportunity.

As the daughter of two champion gymnasts who also became gymnastics coaches, it was only natural that Nastia found herself in the gym from a very young age. Unable to afford a baby sitter during their early years in the United States, Valeri and Anna brought Nastia to the gym while they worked. The gym was the ultimate playground for Nastia. Her parents, all too aware of just how tough the sport can be, never intended for Nastia to become a gymnast — certainly not at the elite level. However, it was difficult to ignore her talent and desire to be involved in gymnastics. Valeri became Nastia's coach. Nastia began competing earlier than most at the age of 6, and by the time she was 12, she was an Elite gymnast.
Throughout her career, Nastia was a key member of the U.S. team. Nastia has won nine world medals (four gold and five silver), which is tied for second most of all time with Shannon Miller, and five Olympic medals, making her one of the most celebrated gymnasts in U.S. history. She competed in her first Jr. National Championships in 2002 at 12, landed one of the final spots on the Jr. National Team, and was chosen to compete at the 2002 Jr. Pan American Games, where she contributed to the team gold medal and placed second on the bars, beam, and all-around.

A.M. Ritual
My favorite time of day is the morning. I love having those early but quiet few hours to myself. I try to wake up around 5:30 to 6 every morning even if I don't have to be out the door early. I wash my face right away with the TULA Purifying Face Cleanser, followed by the TULA Illum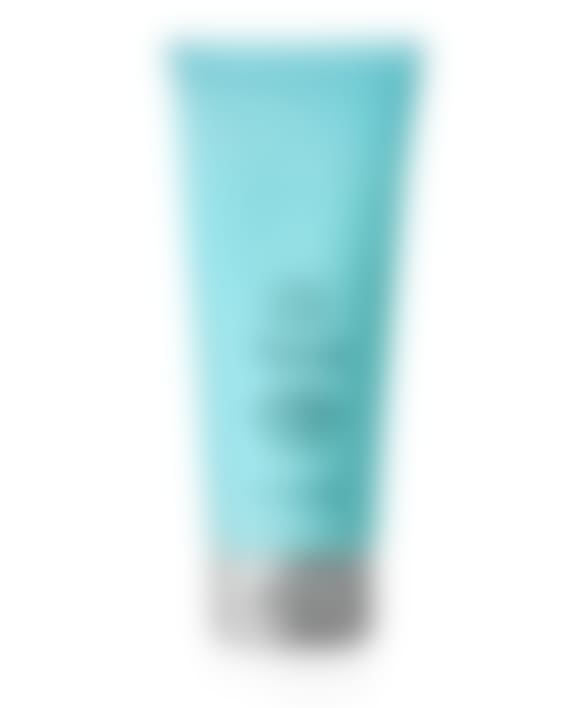 inating Face Serum — this probiotic skin-care brand is amazing. When I'm home, my fiancé makes us coffee, normally a bulletproof coffee (our new obsession)! I always have two eggs with sliced avocado and chicken sausages along with my coffee. When I'm on the road, I love ordering room service, just black coffee, no sugar and no milk.
I take this time to catch up on email and social media and always watch a little bit of the Today show. I'm not a huge news person, but I do like knowing what's going on in the world, so I like tuning in to that.
Exercise & Health
I followed a strict plan for 22 years in which I worked out seven hours a day six days a week. Then I retired. I felt so lost for the first year. I gained probably 20 pounds because when you stop doing something and just go cold turkey, your body doesn't even know what to do. I remember the first time I walked into a regular gym, I had no clue what to do, no idea how any of the machines worked. I'd had a coach telling me what to do my entire life.
I finally feel like I've found my rhythm again. It takes time to figure out what your body needs and what's best for you both in nutrition and also fitness. Now, depending on how much time I have, I work out anywhere from 20 to 60 minutes. I love doing circuit workouts mixed with sometimes going to a workout class. Boxing, Pilates, hot yoga, you name it, I like switching it up. For Pilates I go to a small studio right outside of Boston for private lessons, but in New York, I go to New York Pilates in Greenwich Village — I love how it's a full-body workout without the pounding of running or lifting weights. For barre classes I love Bar Method and Exhale in Boston — their core fusion barre class is awesome. For hot yoga I love CorePower.
After the class I love getting a fresh green juice. My fiancé and I are health junkies and spend a little too much time at Whole Foods. We always get groceries from there and sometimes get the salad bar for lunch. Vitamins and plenty of water are a must for me. I travel so much, I get dehydrated and exhausted quickly. Making sure I take a multivitamin and drinking plenty of SmartWater is key for making sure I feel great. On a daily basis I take vitamin C, biotin, a multivitamin, and vitamin D — there is not one particular brand I'm faithful to; I think it's good to keep switching it up but be consistent with what your body needs.
Style

When I'm home and not working, I live in athletic wear. I can't even tell you how many pairs of leggings I have. It's a little embarrassing! But not just black, all different colors and prints. I love mixing up my "athleisure" look. For leggings I love Nike, Lululemon, and Koral. And I absolutely love Carbon 38.
Beauty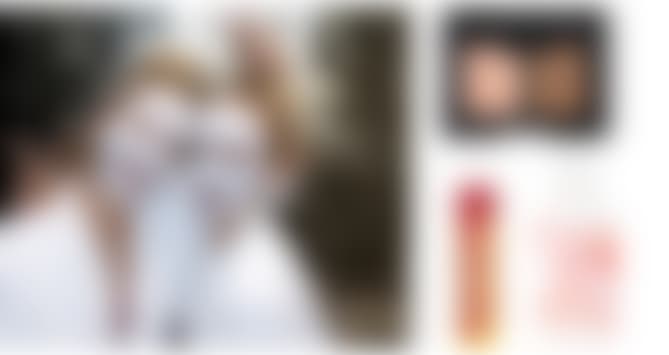 When I was competing at an Olympic level, I learned that less is more. While it's fun to get all glammed up for a red carpet event, on a daily basis I don't wear much makeup because I wear so much makeup in my work life, so when I'm home in Boston, I like to keep things as easy as possible. I love Burt's Bees Lip Balm and the NARS Blush Bronzer Duo — it's the perfect item to throw in my bag for touch-ups, especially while I've been at Rio as the NBC Olympics gymnast analyst.
My hair has gone through a lot of products and hot tools, especially while I was on Dancing With the Stars last year, so I always make sure to take good care of it. When I find a brand I like, I tend to stick with it. I'm obsessed with Bumble and Bumble's new line — the Hairdresser's Invisible Oil Sulfate Free Shampoo and Conditioner are my favorites. I also make sure to always use their Oil Heat UV/Protective Primer when using a hair dryer or curling iron because it smells amazing. On days I don't want to mess with the curling iron, their Surf Spray is great — gives you those great big and bouncy beauty waves!
My Best Piece of Advice

I won gold at the 2008 Olympics. During the 2012 Olympics, I fell flat on my face during trails. It was during this moment I knew my dreams of a second Olympics were over. I pulled myself up and finished the routine to the first standing ovation of my career — 20,000 people on their feet applauding because I finished my routine. Wellness to me is realizing that life isn't about winning. It's about finishing what you started and enjoying the journey along the way.
P.M. Ritual
Unwinding is extremely important to me. I'm constantly around so many people and sharing my energy, so I try to make time for myself. Eating protein in the evening is a must, and I'll either have it with vegetables or a salad.
To relax, I love have simple spa nights and movie nights at home, nothing fancy, and the antithesis of my former life training 24/7. I'll smother the TULA Exfoliating Treatment Mask, pop some organic popcorn, and turn on a good movie. I also am obsessed with lighting Voluspa Candles all around my house — they were created by a husband and wife who had a background in botany and used to concoct fragrances and wax blends in their kitchen!
Related reads: