8 Things You Need To Know Today (August 19)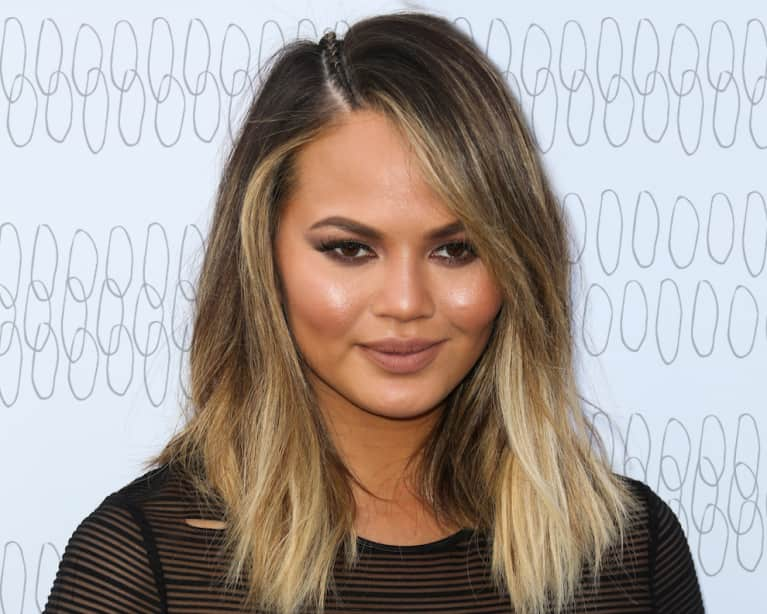 August 19, 2016 — 9:50 AM
1. Chrissy Teigen makes us love her even more with her body-positive Snap.
In her latest self-deprecating Snapchat, she posted a photo of her thighs with the caption, "LOL, my thighs have tributaries," referring to her stretch marks. Love when models are also actually role models. (Today)
2. Single people drink more than those who are coupled up.
A new study out of the University of Virginia finds that "once you're in a committed relationship, your drinking frequency declines permanently, whereas quantity goes back up if you exit that relationship." Yet another health benefit for those happily ensconced in lover-land. (HealthDay)
3. This adorable Swedish bike cafe could revolutionize the coffee industry.
Stockholm startup Wheely manufactures mini eco-friendly cafes that come complete with "a tablet that serves as a register, running water, a stove, a sound system, Wi-Fi, and of course, an espresso machine," all attached to a bike. With over 100 people on the waiting list to get one, these little independent coffee shops are looking to go up against Starbucks. (Eater)
4. Electric cars will soon be cheaper than gas-powered ones.
A light wallet is no longer an excuse for not switching to electric. According to predictions by Bloomberg New Energy Finance, battery prices will drop enough to make electric cars less expensive than conventional ones by the year 2022. (Fast CoExist)
5. Want to help prevent Alzheimer's? Work out and eat your veggies.
As if you needed another reason to eat healthier and move more, a small new study found that adults between the ages of 40 and 85 with mild memory problems were less likely to develop Alzheimer's if they ate a Mediterranean diet and were physically active. (HealthDay)
6. Leftover food from the Olympics is going to be turned into meals for the homeless.
Despite the high volume of athletes in Rio over the past two weeks, they weren't able to finish the 250 tons of raw ingredients that were meant to feed them. That food won't be wasted, though — celebrity chefs are turning that food into meals for the homeless. (NYT)
7. A new study finds that diet during pregnancy could affect ADHD in children.
Scientists found a correlation between expectant mothers who eat a diet high in sugar and fat-laden processed foods and ADHD diagnosis in children ages 7 to 13. This doesn't mean eating lots of confections while pregnant will cause your child to have an attention disorder, but it could be a contributing factor among many other variables. (The Guardian)
8. The future of the Olympics could be in jeopardy.
According to a new study, 592 of 600 cities outside Western Europe will be too hot and humid to host the Summer Olympics in 70 years — including L.A. and Tokyo, the countries set to host the next two summer games. "They might hold the Summer Games indoors, but can you imagine running an indoor marathon?" comments public health professor Kirk Smith. (EcoWatch)