8 Things You Need To Know Today (August 18)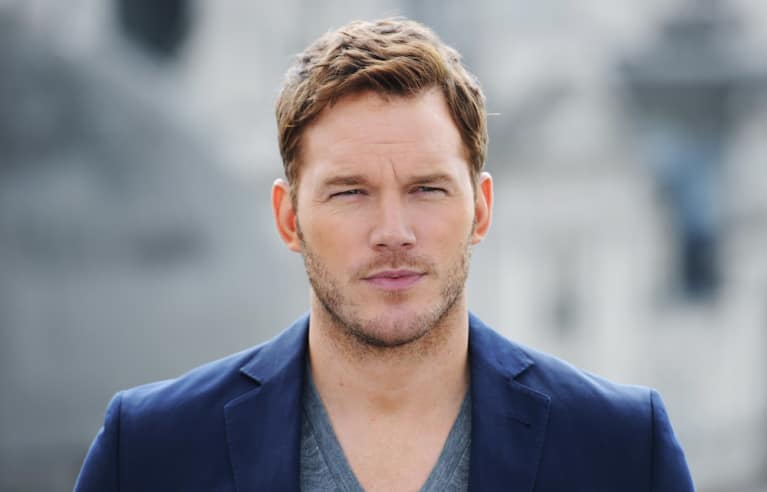 August 18, 2016 — 9:15 AM
1. Chris Pratt and Anna Farris are doing 22 push-ups every day for an awesome reason.
Every day, 22 veterans take their own lives. So in the name of mental health, the celebrity couple is challenging themselves to do 22 push-ups every day to let veterans know they're not alone. As for the toned physiques they're getting out of the deal, well, that's a nice bonus. (Instagram)
2. Two runners collided during the Olympics, and their crash had the best outcome.
While competing against each other in the women's 5,000-meter race, New Zealand runner Nikki Hamblin and U.S. runner Abbey D'Agostino helped each other up after a collision that cost both of them their chances of winning a medal. After getting back on their feet, the women cheered each other on as they made their way to the finish line. (The Washington Post)
3. Your Keurig is good for more than just coffee.
Cold and flu medicine is now available in single-serve Keurig pods, making it easier to cook up a soothing medicinal drink at home. (Bustle)
4. There's really no such thing as a safe cigarette.
Even if you're someone who smokes only in social settings, new research shows that even infrequent smoking can still increase your risk of heart attack and stroke. (Daily Mail)
5. Camilla Fayed is revolutionizing the London vegan restaurant scene.
Former fashion executive and daughter of former Harrod's owner Mohamed al Fayed decided to change careers after she went vegan after the birth of her second child. She recently opened Farmacy in Notting Hill and the Instagrammers have flocked to the café that serves up vegan ice cream and superfood-charged macro bowls. (Daily Mail)
6. Cheerios' health claims are coming under fire.
Everyone's favorite kid-friendly cereal is being sued over protein content in their new Cheerios Protein cereal that launched last year. While it does have slightly more of the macro nutrient than the standard version, they've doubled the serving size on the "protein-packed" box to make it look as if the extra 1 gram of protein is 4 grams. Yet another reason to read food labels carefully. (Reuters)
7. Does the season in which you're born affect your risk for celiac disease?
A new analysis of more than 2 million children in Sweden found that those who were born in the spring, summer and fall were 10 percent more likely to be diagnosed with celiac disease than those born in the winter. While the researchers say the study doesn't prove cause and effect, they suggest that the difference could be because spring/summer babies are more likely to be introduced to gluten during the winter, when there's more exposure to viral infections. (HealthDay)
8. A woman's risk for cancer increases every year she is overweight.
A study of almost 74,000 American women found that the longer someone carried extra weight, the greater her risk for breast, endometrial, colon and kidney cancers. The research doesn't prove that being overweight causes these cancers, but it is one more good reason to maintain a healthy weight. (HealthDay)