How Intuition Can Help You Land Your Dream Job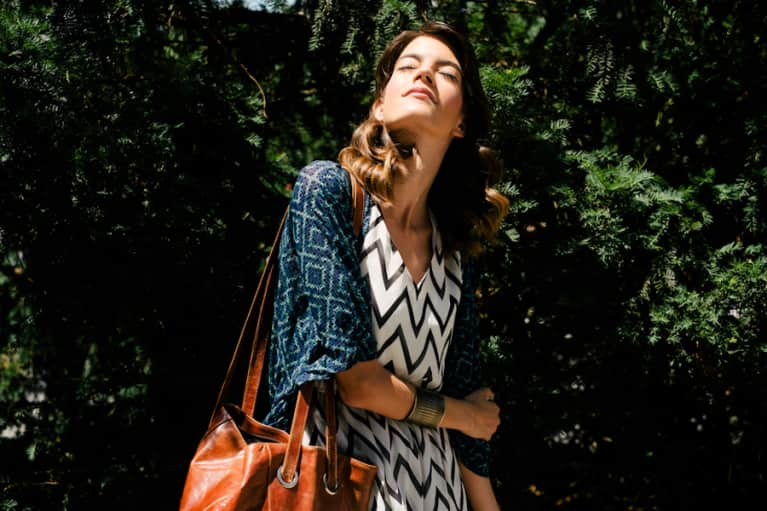 Harnessing your intuition can bring you closer to the life you really want to be living.
Unlike our subconscious mind, which is formed from early childhood learned patterns, our intuitive mind is an innate part of us that we can easily learn to tap into. Our intuition is always looking for new pathways for us to be happier, successful, and fulfilled.
Intuition is part of our spiritual and biological DNA, and it can help us move around space and time, send telepathic messages, and better navigate relationships. It's essentially a tool we can use to perceive and understand "data" before it has materialized in space and time.
When people tap in to their intuition, they can start living more fulfilling and abundant lives. Here are five tips to help you understand your intuition better, especially in the context of your career.
1. Know that instinct and intuition are different.
Instincts keep us safe. They are the urge to duck when a bullet is coming at us or move our hand out of hot water. Intuition, on the other hand, is constantly pushing us forward and moving us outside of our comfort zones. Your instincts may tell you to stay in a job because it's safe, but your intuition may guide you away from it because there's something bigger for you out there. Make sure you differentiate between the two by focusing on the feeling that is associated with the "sense" you are getting.
2. Document your experiences.
I always have my students document their experiences during the courses I teach on intuitive development. I find that this is especially important when my students are trying to use their intuition to make important life decisions.
Document your feelings, insights, and senses so that you can refer back to them over time. You'll be surprised when a vision you received a few months ago comes to pass! Keep a journal handy and jot down things that seem to come to you out of the blue—or keep a running sticky tab on your smartphone.
3. Remain aware of your mindset.
Your intuition works best when you're working best. Don't try to tap into it when you're feeling cranky, stressed, or tired. For the deepest insights, try to focus on connecting with your intuition first thing in the morning when your mind is clear.
When your intuition is primed by positive feelings, it's often easier to access. For example, researchers out of the University of New South Wales in Australia had groups of students watch dots moving around on a computer screen and asked them whether they were moving to the left or the right. However, sometimes, researchers embedded a subliminal image that was designed to trigger an emotional response from participants such as a positive emotion (puppy or baby) or a negative emotion (gun or snake). Interestingly, results showed that when participants were shown the positive subliminal images, they did better on the task and also felt more confident in their choices.
4. Remember that intuition isn't verbose.
Our intuition is quick, poignant, and to the point. It doesn't tell a story. It doesn't drag up images from your childhood or horrific feelings related to your ex-boss. Intuition is that simple sense and knowingness that might guide you to take specific and tangible action, such as asking for a raise or moving to a different team at work. If you notice you're drudging up a long explanation for your intuitive feelings, you're probably tapping more into your fears and anxieties.
Intuition can work with your logical mind, not against it. When you are making decisions, make sure to logically analyze the situation based on facts but also allow yourself to go with what feels right. If you can, try to integrate the two. When you're faced with a big career decision, make two lists: your intuitive "feelings" list and your logical list. If you can, work on them a day or so apart to give yourself time to process your findings.
Now go make those big bucks!
Related reads: